Description
THE SECRETS TO SUSTAINED WEIGHT LOSS: How to Speed Up Your Metabolism and Shed Pounds for Good
Weight loss can be a frustrating journey – especially when you feel like you're eating right and exercising, but not seeing that needle on the scale move an inch.
Fad diets, extreme calorie restriction and high intensity training (HIIT) are often touted as being the gold standard for burning fat and losing weight. After all we see celebrities and reality TV stars doing it all the time, so it must be the way, right?
Wrong.
If you're looking to lose weight, keep it off and stay healthy and HAPPY in the process, you need to work WITH your body, not against it. These extreme approaches to weight loss aren't necessary and most people often put the weight back on after they lose it.

Join PHASE IV CEO and founder, Robert Forster, P.T. and Parsley Health LA Medical Director, Jeffrey Egler M.D. for an in-depth discussion on the reasons why you may be struggling with losing weight and how to correct these physiological and metabolic imbalances.
You will learn:
The role your metabolism plays in your physiology

Why it may be malfunctioning

How to bring your metabolism back into balance and even speed it up

How Periodization Training can help you burn fat and get stronger and leaner

How to balance your hormone to support weight loss

How fasting can help to reset your metabolism and support overall health
LIMITED SEATING. RSVP to reserve your spot!
About the presenters: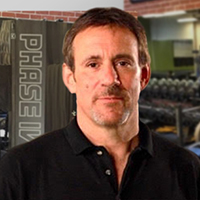 Robert Forster, PT has been a sports medicine practitioner in Santa Monica, CA for over thirty-five years working with the world's greatest athletes to overcome their career ending injuries and capture 64 Olympic Medals, NBA, Grandslam, US Open, Wimbledon, Wrestling, and MMA World Championships. He has co-authored two books on Health and Fitness: The Complete Waterpower Workout Book, and Healthy Running Step by Step. His practice has been voted Best in LA and has served the Los Angeles Marathon as the exclusive therapy provider.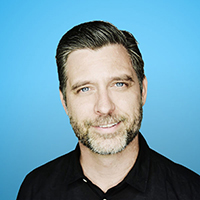 Dr. Jeff Egler, MD is board certified by the American Board of Family Medicine and has completed the certification training with the Institute of Functional Medicine. He graduated from Drexel University School of Medicine in Philadelphia and completed his residency training at the the University of Colorado in Denver. He subsequently completed a fellowship in Academic Medicine/Faculty Development at UCLA before practicing the full spectrum of family medicine in a group practice in South Lake Tahoe for 5 years. Jeff was an Assistant Clinical Professor and residency Director of Health Information Technology at the University of Southern California for 5 years while obtaining a Master's Degree in Spiritual Psychology. His goal is to clearly identify the values and health priorities of his patients as well as their underlying challenges and together cultivate an effective, efficient and sustainable plan that addresses the physical, mental, emotional as well as spiritual aspects of the individual.