Description
The Secrets to Raising Healthy Kids in an Unhealthy World
This time of year, there is SO MUCH "going around"... colds, congestion, sinus infections, allergies, fevers, sore throats, stomach bugs..... YUCK!! If your little one seems to always be sick no matter how many antibiotics, nebulizers, or flu shots they get... OR if your kiddos are healthy and you want to make sure they stay that way (!), you will not want to miss this evening! Led by local preeminent expert Dr. Heather Steckling, you will discover WHY kids seems to get sick more often this time of year, AND you will also go home with specific steps you can take to raise a healthy child and better navigate "cold and flu season" in order to allow your child to experience their #BestSeason healthy and sickness-free!
HOW TO ATTEND
Tickets are FREE and include light refreshments.
Seats are very LIMITED - RESERVE YOURS NOW!

THE DETAILS
6:30 pm - Doors open
7:00 pm - Dr Heather Steckling presents "The Secrets to Raising Healthy Kids"
Featured Expert: Dr. Heather Steckling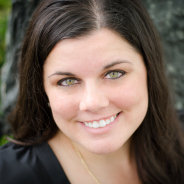 Dr. Heather Steckling is a pediatric chiropractor, who specializes in caring for child with chronic immune and digestive system issues as well as common childhood conditions like ear infections, asthma, and constipation. She has extensive education, experience, and passion in these areas, and has a large family practice in Woodbury MN serving this population, as well as general family wellness. She also has hundreds of hours of post-doctorate education and training in the care of pediatric patients.
Dr. Heather has been recognized as the 2015 Pediatric Chiropractor Community Leader of the Year. She is also cosidered as one of the top Pediatric Chiropractors across the state of Minnesota and was recently featured on Channel 5 and Twin Cities Live!