The Secrets to Creating a Successful LinkedIn Marketing Campaign

Tuesday, October 16, 2012 from 9:30 AM to 11:30 AM (EDT)
Event Details
Welcome to the event registration page for Coach Powell's Webinar
The Secrets to Creating a Successful LinkedIn Marketing Campaign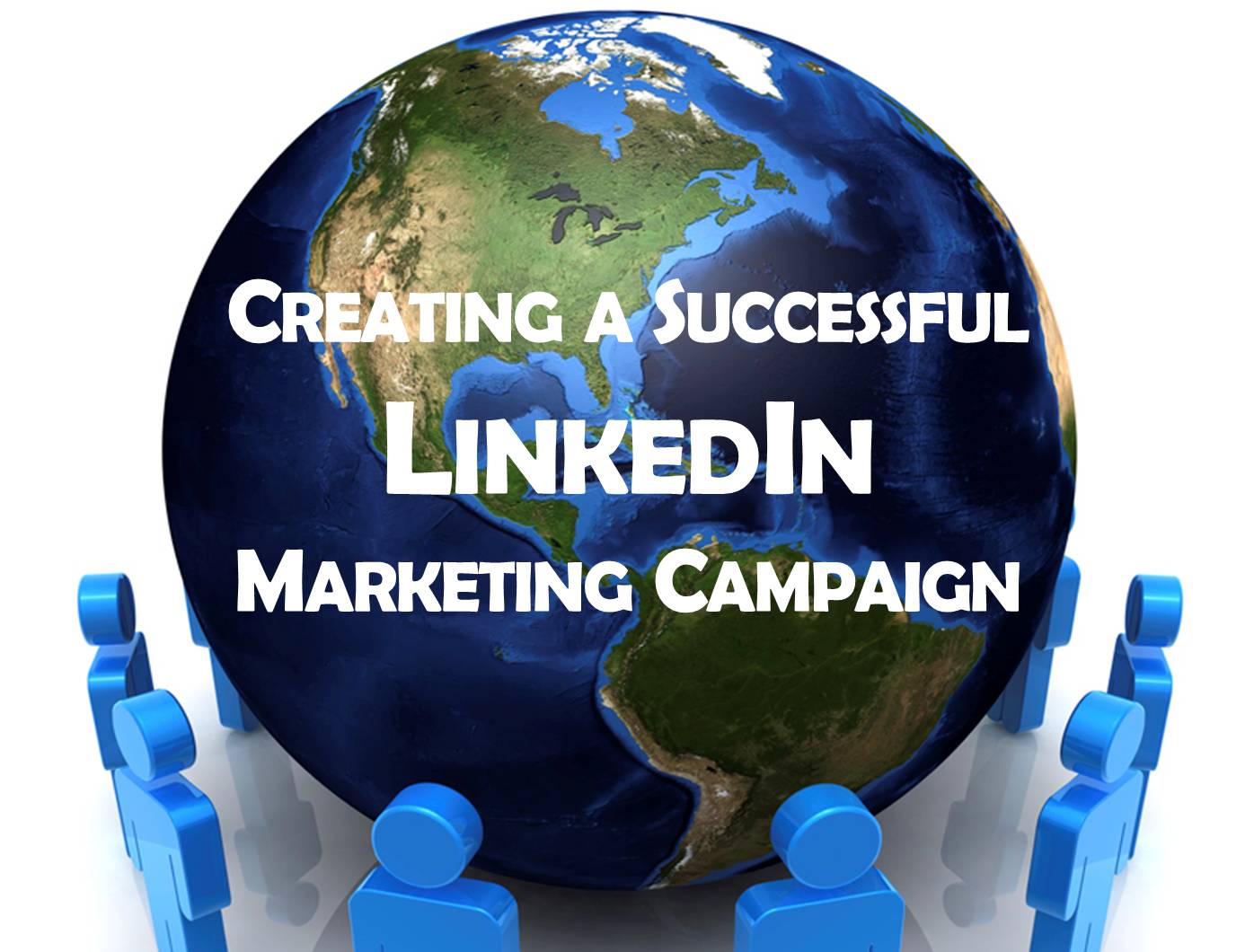 In this dynamic 2 hour Web Conference I will not only teach you the most popular methods to win the business that you desire but I'll share my personally developed techniques for engaging an extremely lucrative target market.
That's right, when we're finished you'll be able to create, write and implement your own plan for world domination using just the free tools at LinkedIn.
Over the last 8 years I've focused on honing my business coaching skills and I've successfully become one of the most sought after personal development specialist in the area.  Guess what?  Well over 78% of my business today comes from LinkedIn alone.  No, I didn't purchase any of the expensive bells and whistles or use any special applications.  I just used this wonderful FREE tool and focused on getting what I wanted out of it.  The road was tough and I made tons of mistakes.
Now I'm going to share my secrets with you.
I can't wait to share my tips, stories and strategies on:
identifying and engaging with your target markets
creating massively successful engaging messages
marketing your professional expertise
constructing brilliant follow-up strategies
getting real commitments from your followers
cashing in on your campaign success
If you're not sure how to do any of the stuff above without spending wads of cash register for this now!
I promise, not only will you learn enough to run your own LinkedIn campaign, but we're going to have loads of fun. This will be exciting and interesting!
I'm thinking about hosting a contest for those of you that are willing to share your written plans a few weeks later, so stay tuned for information about that.
By the way, those of you that register now will get a special early bird gift.  You'll be invited to Winning Execution Strategies, a special international and highly popular audio recording! You won't want to miss this free gift (Only for early bird registrants) so register now!
For those of you that would like to sponsor this event and get your business out in front of our marketing audience of thousands, call me right now at 703-201-4267.  I want to work with you to create an immediate dramatic impact as soon as possible.
Comments from our friends!
"WOW, what a tremendous effort that you put together for us on Linkedin.  I appreciate it very much! THANK YOU"
-Oanh Henry, Owner Allegra Printing of Fairfax

"Thanks for a great webinar with so much information on how to successfully market my business through LinkedIn! You are helping me out tremendously. As a small business owner, I have to watch every dollar that I spend and the $29 for the webinar and all of the "extras" was well worth the investment. Thanks again, and please keep me in the loop on any more helpful presentations or webinars for my business."

-Jane Barnett,  Franchise Owner InXpress Washington D.C.
"I have had the opportunity to participate in several educational and coaching sessions. Marvin's knowledge and applictions are beyond what others offer. He has helped clarify my mission and as a result, take my business to another level.

Marvin understands today's constantly changing world and helps make it clear how to take keep up with and implement strategies.

Any opportunity to be at something Marvin presents is worth the effort.

Thanks, Elaine" May 6, 2011
Top qualities: Great Results, Expert, Creative
1st Elaine Gibson,
hired Marvin "Coach" as a Career Coach in 2010
"I am very pleased to recommend Coach Marvin Powell as an AMAZING LinkedIn Expert. Coach Powell helped me to understand the power of LinkedIn through personal strategy consultation and his recorded training titled "Secrets of the LinkedIn Kingdom".

Through his ongoing mentorship I have been able to significantly optimize my LinkedIn presence and capture multiple opportunities from the techniques he shared with me. More importantly, we have become friends and our families have fellowshipped together.

Marvin is someone who I continue to refer new clients to and consistently look forward to collaborating with. Any organization or professional seeking a high integrity, no nonsense coach need look no further than Coach Marvin Powell." March 22, 2011
Top qualities: Great Results, Personable, High Integrity
1st Jerome Leonard,
hired Marvin "Coach" as a Career Coach in 2010
"I have had the opportunity to attend several of Coach Powell's training sessions. I have been impressed with both his depth of knowledge and ability to explain the subjects under discussion. I highly recommend his services." December 3, 2010
Top qualities: Great Results, High Integrity, Creative
1st Allen Anderson,
hired Marvin "Coach" as a Business Consultant in 2010
Tickets are going mega fast for this and there's only a few seats.  Come on in, the water's fine!
I'll see you all in the winners circle!
-Coach Powell
"Your success is our focus"
Organizer
Coach Powell Training & Development
Marvin Powell an award-winning author, lecturer, business coach and financial professional for more than twenty years Powell has created value for the best and brightest of Northern Virginia. Marvin is dedicated to providing business owners with the professional attention necessary to help them achieve their business goals, offering continued service as their needs change.

As Founder and CEO of Coach Powell Training and Development, Powell offers a unique variety of powerful products and services for personal and business development. Discover the magic of VisionQuest90™, Coffee, Tea You and Me or our new e-book "The Power Play Book" at our website www.ninetydaypowerplay.com.
At Coach Powell we cherish the opportunity to work with entrepreneurs on executive consulting , business succession and execution planning with some of our favorite business and professional associations:
­

  

Retired Military Officers Association

­

  

BNI Northern Virginia

­

  

Fairfax

County

Small Business Commission

­

  

INOVA Gift and Estate Planning Council
It seems as if Mr. Powell's personal motto "a good life is spent in the service of others" is actualized any his many charitable contributions and councils. Formally he has been affiliated with:
­

  

Antioch

Baptist Church

Entrepreneurs Council- Chairman

­

  

Phi Beta Sigma Bigger and Better Business- Chairman

­

  

Compton Village Home Owners Association- Director

­

  

Emerging Business Forum- Director
Today's organizations include:
­

  

Centreville Community Foundation- Chairman

­

  

Fairfax

County

Small Business Commission- Chairman

­

  

Fairfax

County Computer Learning Center

Partnership- Regional Partner

­

  

Fairfax

County

Consolidated Community Funding Pool- Selection Advisory Committee
Mr. Powell, a devoted husband of Kimberly Teresa and father to daughter Kaihla Janais, has dedicated himself and his personal and professional life to helping others understand the wisdom that is revealed in his favorite scripture, Matthew 25:14-30. Powell has a deep and abiding belief that we are all accountable to use our talents wisely and hopes to help others live their lives and maintain their businesses with passion and purpose.
The most recent honors and awards for Coach Powell include:
­

  

Daughters of The American Revolution Award for Community Service - 2008

­

  

Fairfax County Lord Fairfax Community service award – 2006

­

  

Herndon

Dulles

Chamber of Commerce - Community Leader of the Year 2004
Coach Powell has also had the privilege to speak at the following programs
­

  

National Association of Performing Arts Presenters-Conference

­

  

Omega Psi Phi Economic Empowerment-Conference

­

  

Black Engineer of The Year-Conference

­

  

Retired Military Officers Association-Regional Training Program

­

  

American Association of University Women

­

  

National Conference of Negro Women (NCNW)

­

  

Centreville-Long & Foster Office Annual Training

­

  

American Foundation Group

­

  

Loudoun

County Small Business Development Center

­

  

Fairfax

County

Events 101-Development Training