The Secrets of Abraham Lincoln's DNA by Colleen Fitzpatrick
Description
The Polish Genealogical Society of Massachusetts and the Chicopee Public Library, along with a grant from The Chicopee Cultural Council (part of The Massachusetts Cultural Council), are pleased to present an exciting program on Forensic Genealogy by hosting Colleen Fitzpatrick. Colleen will give two talks - one at 2 pm and a second at 6:30 pm. (You must register for each event separately as space is limited!) Forensic scientists and genealogists share the same goal – to find out who was who, and who did what and when. In explaining how to analyze photographs, to mine databases, and to use DNA analysis to reveal family history, Dr. Fitzpatrick will focus on how forensic genealogy can and has been used to solve mysteries from our family's past.
The Secrets of Abraham Lincoln's DNA

It has been suspected that Abraham Lincoln may have suffered from a variety of genetic disorders including a rare cancer called MEN2B. However it is only recently that DNA testing has become available that could confirm these suspicions that until now have been based solely on Lincoln's physical appearance and historical reports about the condition of his health. The Abraham Lincoln DNA project is one of the first in the area of Bio-Historical research—the study of how the genetics of historical figures may have influenced the course of world history.

Our efforts to obtain a sample of Lincoln's genome to DNA test have caused us to deal with a large variety of issues, from the ethics of genetic testing an American icon who died over a century ago, to the question of whether Lincoln could have been adopted or illegitimate. There are further issues relating to establishing the provenance of Lincoln relics that could yield the President's nuclear DNA. To authenticate the relic, the DNA obtained must be shown to be Lincoln's and not to have come from contamination from others handling it over the decades. This would normally be done by comparing the mitochondrial DNA (mtDNA) found on a relic to the mtDNA of a member of the extended Lincoln family who is maternally linked to the President. But this is not easy, considering Abraham Lincoln has no known living descendants, his brother and his sister died without issue, and no one knows the origins of his mother Nancy Hanks; her family has never been conclusively identified.

This talk will discuss the how we are addressing these issues, and the fascinating secrets that we have so far unlocked about Abraham Lincoln's DNA.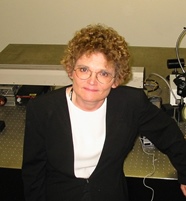 About the Speaker

Colleen Fitzpatrick, PhD, is an internationally recognised forensic genealogist, the founder of Identifinders International. She has been involved in high profile forensic cases, including the identification of the Unknown Child on the Titanic and the Amelia Earhart project; she is now the Forensic Genealogist on the Abraham Lincoln DNA Project. Colleen has also been a key member of team that have exposed three international Holocaust literary frauds. Colleen's collaborations include the Armed Forces DNA Identification Laboratory, the US Army Casualty and Mortuary Affairs Office, the Simon Wiesenthal Center in Jerusalem, the University of Arizona, Harvard Medical School and other noted professional organizations. She is a Fellow of the Society of Photoinstrumentation Engineers (SPIE), an Associate Member of the American Academy of Forensic Science (AAFS), and an Adjunct Professor at Boston University.

As a world traveler and multi-lingual, Colleen specializes in international cases; she has researched in over 50 countries. Colleen assists nonprofits, military organizations, attorneys, and law enforcement with cold case work, forensic identification, and with locating hard-to-find individuals. She has developed innovative DNA identification techniques that have benefited Child Survivors of the Holocaust, and adoptees who otherwise would have given up hope of finding their birth parents.

Colleen's first book Forensic Genealogy has become a well-known classic, redefining the field for both amateurs and professionals. Her second book DNA & Genealogy was commissioned by Family Tree DNA for their second International Conference on Genetic Genealogy in 2005. These books were followed by The Dead Horse Investigation: Forensic Photo Analysis for Everyone. Colleen lectures widely in the US, Canada, Europe, Australia, and New Zealand. She has taught workshops in Advanced Forensic Genealogy for both the Boston University Certificate Program in Genealogy and the Salt Lake City Institute of Genealogy.