Description
Superstar athletes, award winning actors, and presidential candidates all rely on coaches to help them succeed.
But coaches aren't just limited to these fields. They are a hidden resource that has helped many women find their career paths. And they are especially helpful for women in technology because being a woman in tech is a tough job!
Coaching is a powerful tool to help you focus on what is important and discover what your career path has in store for you.
Our

GIT Work

branded event will give you immediate skills that you can use in your work life. We have an exciting evening planned with: four experienced career coaches, CareerBuilder insights, and powerful peer breakout sessions to help you gain insight on how to improve your career paths.


The evening agenda:
5:45 pm: Doors Open
6:25 pm: A Girls in Tech Welcome
6:30 pm: Industry Trends Presented by CareerBuilder
6:50 pm: Career Coaches Panel
7:30 pm: Peer Breakout Sessions
8:00 pm: Event Close
Light appetizers and refreshments will be provided.
Building Security Instructions
Through your Eventbrite registration, you will be added to the CareerBuilder building security list. Upon arrival, please check-in at the front desk with your ID. Once you've checked in, a security guard will grant you elevator access to the 7th floor where the event will be held.
Please note: Only attendees who have registered their names through this Eventbrite page will be granted access to the event. Please ensure all plus ones register separately so their name is added to the system. Registration closes on Friday, June 9!


Learn about Our Speakers:
From our Host: Rosemary Haefner | CareerBuilder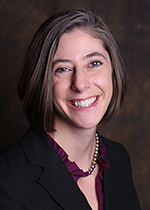 As Chief Human Resources Officer for CareerBuilder, Rosemary Haefner is responsible for developing and implementing global strategies for talent acquisition and employee engagement. Under her leadership, CareerBuilder has received numerous employment focused awards including ComputerWorld's Best Places to Work in IT. Rosemary has a B.A. in Political Science from the University of Chicago and an MBA from Northwestern University's Kellogg Graduate School of Management.
Meet Our Panelists:
Anna Bray | Jody Michael Associates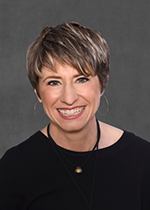 Anna Bray's lifework is to help people engage in and progress their careers with insight, skill, finesse, and discernment. As an Executive and Career Coach, Anna facilitates her clients' deepening understanding of themselves – their aptitudes, beliefs, and drives – and in doing, so encourages them to find their voice and develop their executive presence so that they may contribute with confidence. A business major in college and an event organizer for years after that, Anna brings to her coaching an effective blend of the pragmatic and strategic as well as the idealistic and out-of-the-box thinking that is widely indispensible in today's career advancement.

Molly Owens | Dev Bootcamp

Molly is a Career Developer at Dev Bootcamp. She prepares students and graduates to become employer ready through career related workshops and creating employer partners in Chicago and the Mid-West. Prior to Dev Bootcamp, she worked in the sports industry of recruiting, education, and international diplomacy. When not working, you can find her adventuring Chicago's hidden gems, playing pick-up soccer with friends and making plans to travel around the world.
Christine Nowicki | Kensington International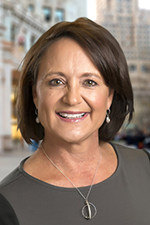 Christine is an executive and leadership development coach at Kensington International with more than 20 years of experience as a Vice President of Sales, executive coach and clinical social worker. Her diverse work and career experiences combined with a creative and energetic approach has helped hundreds of people take their careers to new heights.
Jim Vasleopulos | Career Consultant + "The Leadership Podcast" | Executive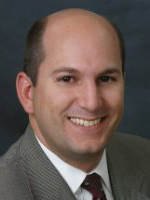 Jim Vaselopulos is a senior-level executive with a proven record as a rainmaker and new business development expert. With a reputation for principled leadership, strategic vision, and effective execution, Jim has built successful new enterprises, turned around underperforming organizations, and strategically optimized companies by aligning mission with technology for competitive advantage—consistently delivering outstanding profitability. He is frequently asked to speak on a wide range of topics such as Big Data, Innovation, Technology Trends and IT Leadership. Jim's engagements include a variety of keynote addresses and moderated programs for, industry organizations, technology-centric conferences, executive events and educational institutions such as DePaul and the University of Illinois.
Hosted By:

Sponsored By:
GIT Work

GIT Work are programs consisting of practical workshops on a chosen topic pertaining to business skills within the technology and entrepreneurial space.
Led by a subject matter expert, it offers attendees the chance to learn something new or finesse existing skills while mingling with peers, forming new relationships and networking with professionals from the region.