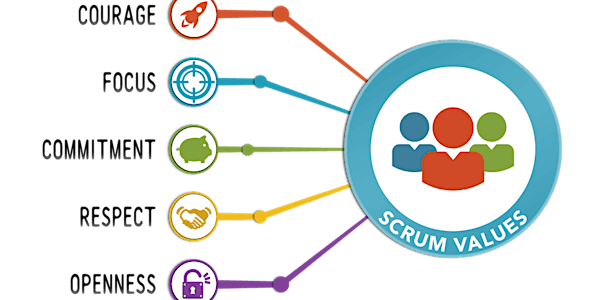 The Secret to Scrum Success
When and where
Location
Cardinal Solutions 401 N Front St Suite 210 Columbus, OH 43215
Description
Agile is a mindset, not a methodology. Scrum is a framework to enable agility, not a set of steps to follow that will guarantee success. People have to do the hard work of solving complex problems, of coming up with innovative solutions, of experimenting and adjusting to deliver amazing products. There is no silver bullet, but there is a secret to Scrum success.
The Scrum values are the life blood of the Scrum framework. The creators of Scrum believe they are so important and so often misunderstood or neglected that they updated the Scrum Guide in July of 2016 to include them. The Scrum values are focus, openness, commitment, courage, and respect. They are easy to remember, but it can be difficult to understand what they mean, how to apply them, and how to recognize them. Without the Scrum values, we are just going through the motions and will not maximize our efforts with Scrum.
Participants will gain a deeper understanding of the Scrum values. Participants will walk away with increased awareness of their team's current aptitude for the Scrum values and techniques for coaching them.
Presenter
Stephanie Ockerman is a Scrum.org certified Professional Scrum Trainer, Scrum Master, and Co-Active Coach. She is one of Scrum.org's Professional Scrum Master (PSM) Curriculum Stewards, working with the trainer community and Ken Schwaber to carry forward the course vision. She has over ten years experience delivering IT solutions, and creating and delivering training to professionals. During the past decade, Stephanie has focused on a career grounded by Agile values and principles, creating a minimalist lifestyle, and experiencing the world. She is passionate about helping others discover a path to fulfilling, joyful lives.