Description
In this workshop, you'll learn how search engines work in order to manage SEO and SEM campaigns, as well as how to develop, and optimise content and webpages to increase your search rankings.
So come along with your colleagues and learn the latest trends of SEO and SEM. Let us help you alleviate the frustrations of seeing your competitors at the top of search engine results as well as boost your site traffic and conversion rate!
RSVP now and receive a complimentary $800 worth of voucher from MediaOne!
MEET THE SPEAKER: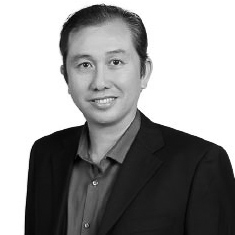 Tom Koh, CEO of MediaOne Business Group.
Tom Koh is the CEO of MediaOne Business Group, a leading digital marketing firm. His love affair with digital marketing was cultivated over 2 decades with media firms like Cityneon, Singapore Press Holdings, Thomson, POAD and Terrapinn. As a digital marketer operating in the US and international arena for the last 10 years, Tom has helped thousands of clients achieve success and was one of the first in Asia to pioneer techniques in search engine optimisation which brought him prominence in the Internet scene. Tom consults with various marketing departments in multi-national and government-linked corporations for their digital transformation. Tom holds a Bachelor's Degree in Computational Science from National University of Singapore (NUS).