The Secret to Creating Win-Win Conversations: People Mapping with the Platinum Principle

Wednesday, May 25, 2011 from 6:00 PM to 8:00 PM (EDT)
Event Details
The Secrets To Creating Win-Win Conversations 
Presented by:  Debra LeClair Psy.D and Heidi Page, MSW
Platinum Principle Training & Development, LLC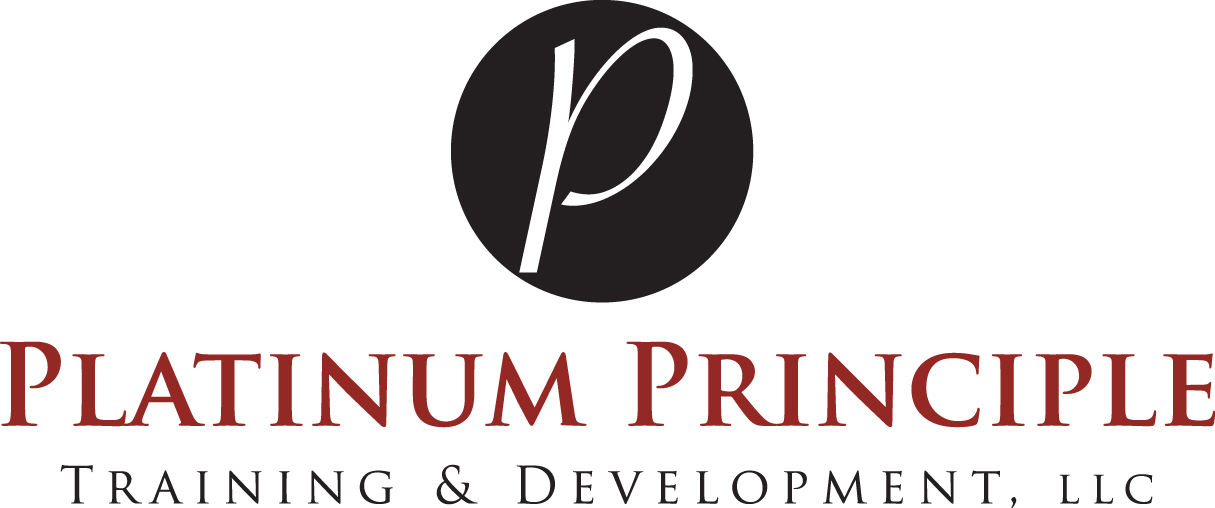 Date: May 25, 2011    6:00PM - 8:00PM
            Hosted by: Savvy Workshop
            Cost: $40.00  Registration: http://www.peoplemap.eventbrite.com
Communication breakdowns and conflicts exist naturally even in the most optimal of situations.  Throw in the tension of current day stressors and effective communication becomes an even greater challenge, whether it's on a job interview, collaboration with colleagues or even at home.
Add to your personal development toolbox through an introduction to the Peoplemap™ System.  The Peoplemap™ is a proven communication skills program that pinpoints personality strengths and possible blind spots and how they all impact communication style. The information learned can be immediately applied towards building better interpersonal relations both on the job and in your personal life.
The presentation is a fun and engaging time that inevitably highlights the humor about human nature. We have found this to be the best way for audiences to remember and actually use what they learn, maximizing the positive impact. 
Testimonials
"I'm impressed by the Platinum Principle and how easy it is to use in my day to day work. Heidi and Deb are outstanding presenters. They balanced great information with fun exercises to give us a solid understanding of what makes people tick and how to reach win-win outcomes with almost anyone. This training is one of the best I've ever attended."
Lynn Lippitt
Director, Housing Services
New Hampshire Housing
"I loved the Peoplemap™ seminar!  Heidi and Deb have found a way to help people learn about themselves and others that is easily remembered and SO fun to learn!  Now I know not only what makes me tick, but what makes my co-workers, friends and family tick—and what doesn't!  I highly recommend it for everyone."
Katy McGrath
Corporate Events Director
Go Red for Women
American Heart Association
"I would recommend this type of training to others as it's imperative that those operating in group environments of any size can take what they learn and make it work for their organization.  Platinum Principles' approach is wonderful and they really put a lot of effort in to learn what was needed for our group demographic and make the training relevant to us." 
Ana McKenna
State Family Program Director,
NH National Guard, Concord, NH
"The Platinum Principle brought us a fun way to see ourselves AND each other in a new light. Our entire staff of 65 folks quickly learned how to relate to each other in a more positive way. Even in our large group, Heidi and Deb kept us entertained as they educated us. I highly recommend the use of this tool to any organization that needs to improve its teamwork and communication skills . . . pretty sure that's all of us!"
Sharon Beaty
CEO, Mid-State Health Center
Plymouth, NH
"Heidi and Deb did an outstanding job of encouraging class participation and engaging a high level of interaction.  They struck the perfect balance between personal reflection and professional application, encouraging participants to both evaluate their own work style preferences, and then apply it directly to real-life situations they were facing in the workplace.  Participants came away from the workshop feeling renewed and reenergized for tackling that trickiest of workplace issues: working effectively with a variety of people."
Barbara Didona Training Consultant
Moore Center Services
Manchester, NH 
Have questions about The Secret to Creating Win-Win Conversations: People Mapping with the Platinum Principle?
Contact Savvy Workshop
When & Where

Print Savvy's Savvy Workshop
Langer Mill - 3rd Floor
55 So. Commercial Street
Manchester, NH 03101


Wednesday, May 25, 2011 from 6:00 PM to 8:00 PM (EDT)
Add to my calendar
Organizer
Savvy Workshop
High quality networking--with a purpose!
The Secret to Creating Win-Win Conversations: People Mapping with the Platinum Principle