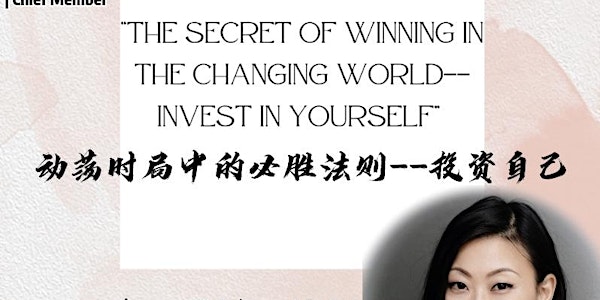 The Secret of Winning in the Changing World: Invest in Yourself
Investing in yourself is the best way to grow your business, learn new skills and help others. We will teach new skills and life lessons.
About this event
Join thought leaders Ying Cao, Co-Founder of Work in FinTech and Yuan Yan, Life Coach and Wealth Planner as they discuss what winning in the changing world means and how to invest in yourself to grow your business, find your passion, and help others to thrive.