The Secret of Experiencing the Self | Enlightening Spiritual Events
Sales Have Ended
Registrations are closed
Thank you for confirming your participation. For any additional information, please email events@cirdna.org or call the following program managers. Will McCarty: 571-296-8870 | Pankaj Bhatia 703-748-8405 Regards, CIRD-NA 1417 Homeric Ct McLean, VA 22101 www.cirdna.org
Sales Have Ended
Registrations are closed
Thank you for confirming your participation. For any additional information, please email events@cirdna.org or call the following program managers. Will McCarty: 571-296-8870 | Pankaj Bhatia 703-748-8405 Regards, CIRD-NA 1417 Homeric Ct McLean, VA 22101 www.cirdna.org
Description
Renowned Spiritual Master Poojya Swami Bhoomananda Tirtha (Swamiji) will be conducting a series of discourses and workshops in the USA. We would like to invite everyone to take this opportunity to be inspired and rejuvenated by the spiritual wisdom Swamiji will share during these programs.
A single Sanskrit verse, Swamiji says, is sufficient to transform one's life, enriching, elevating, and enlightening the seeker. Atmanubhutih ( book written by Poojya Swamiji), is a rendering of the whole inner journey to witness the supreme immortal Self. Imbued with an eternal message, and composed by Poojya Swamiji himself, these verses will enrich and empower seeking, steering the seekers to their spiritual goal.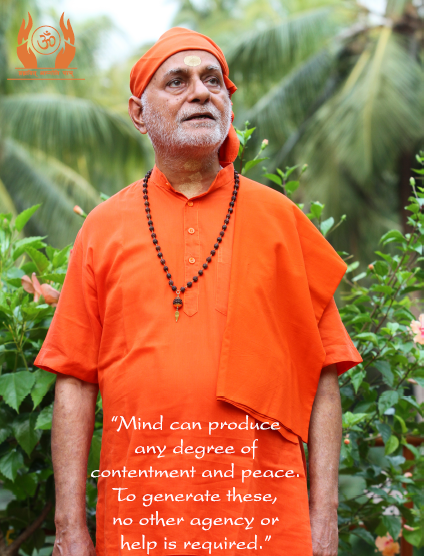 This discourse series will give an opportunity for participants to understand the spiritual truth at a deeper personal level. Attendees will find how spiritual wisdom enriches and empowers their inner personality in every walk of life, enabling each to assimilate all impacts from the world and thereby get elevated and expanded every time. This will be an excellent opportunity for householders, executives, young professionals, managers, students and entrepreneurs to learn about applying spiritual practices to empower and enrich one's personal and professional lives.
Date - Sep 17 - 19, 2017 | Time: 7 pm - 8.30 pm each day.
Join us ! All are heartily invited to attend !
Dinner will be served.
Program Managers:
Will McCarty: 571-296-8870 | Pankaj Bhatia 703-748-8405 | events@cirdna.org