If you can visualize it, You can achieve it! Do you know 'The Secret". Join us as we kick of our Spirit Expressing Event for 2021.
About this event
You will not want to miss "The Secret" movie. It directly corresponds to our Spirit Expressing text, "Ask and It Is Given", and the book's author, Ester Hicks, makes an appearance in the movie. If you've seen the movie before, this is an amazing opportunity to re-watch it in commUnity and prepare to receive all that is for you!.
This event is offered FREE.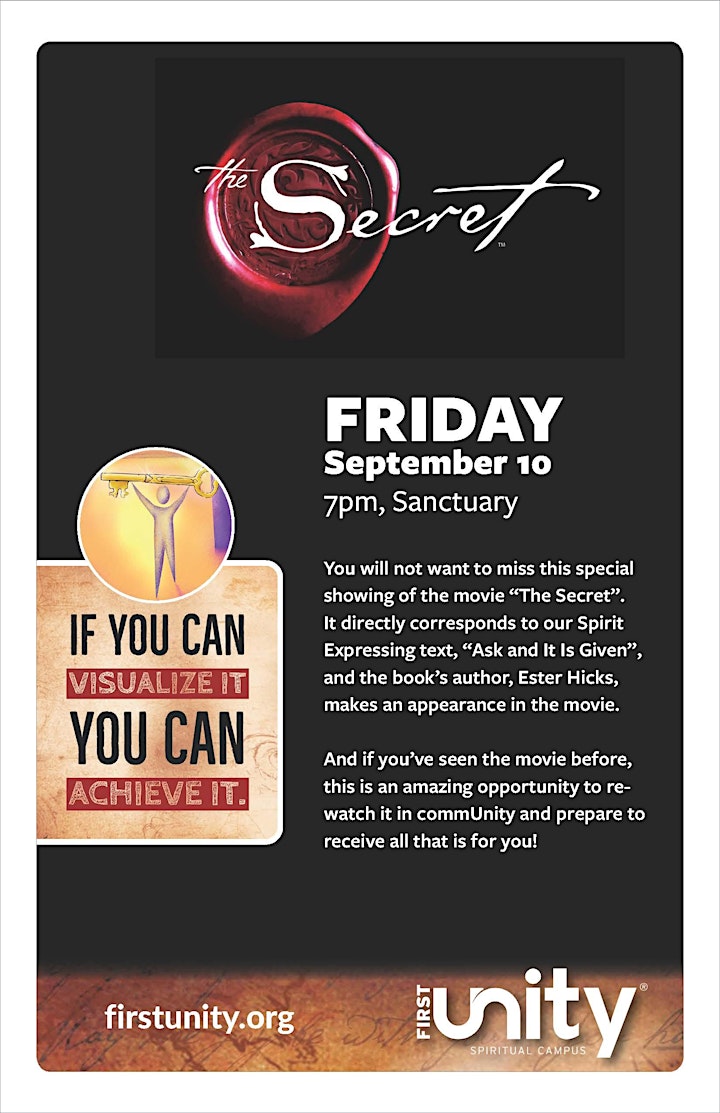 Organizer of The Secret Movie showing at First Unity Spiritual Campus
We are a vibrant and inclusive community of seekers, artists, healers, and spiritual social activists we welcome all. We teach a positive, practical, and progressive approach to spirituality. Our spiritual campus features a spiritual education program, a prayer ministry, a bookstore, support groups and a variety of events, activities, and classes throughout the week.