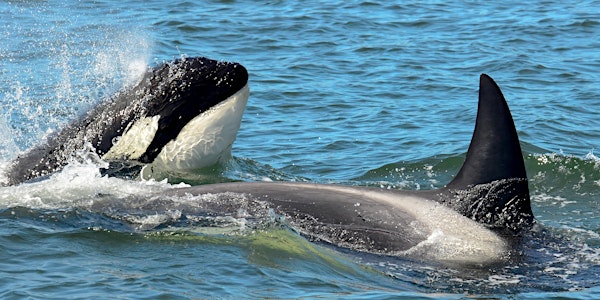 The Secret Lives of Killer Whales: A Killer Whale Tales science activity
The Secret Lives of Killer Whales: Using Dtags to track the underwater behavior of endangered killer whales
About this event
(55mins/3rd-6th grade, 25 participants per session)
What do the endangered Southern Resident killer whales (SRKW) do under water? Are they hunting? Sleeping? Travelling? Is their behavior different at night? How deep do they dive? How long can they stay underwater? Using data collected by Dr. Marla Holt and the researchers at Northwest Fisheries Science Center/NOAA, we will use scientific method, create our own hypothesis and test those using actual data collected from a tag stuck to the back of an actual SRKW!
Download the data sheet, record actual data and the experience the world as the whale sees it and experiences it in this interactive activity.  Download the DTAG document by clicking here.
This activity meets the Next Generation Science Standards for WA State. It is designed for grades 3rd-6th and for students who have had experience with scientific method and making line graphs.
Zoom link information will be sent the day before the event, so watch your email!