About this Event
Although we are at capacity, you are still welcome to join us and see if we have space available - we will have standing room at the lecture.
Dr. M Jackson will explore the fascinating geography of glaciers on this planet. Based on over a decade of research in the Arctic, Dr. Jackson shares many localized stories of what happens to an Icelandic community as their local glaciers disappear. Profoundly hopeful, Jackson's talk shows how ice influences people just as much as people influence ice--and what all of us can do to move into a future with healthy glaciers and healthy communities. Jackson is a geographer, glaciologist, TED Fellow, a National Geographic Society Explorer, and author of the 2019 book "The Secret Lives of Glaciers."
Following the talk there will be a Q&A, a book sale and signing, and a reception with light refreshments will begin thereafter.
Directions
FAU General Classroom North (GN), room 101 Google Map directions.
Parking
Parking in Lot 4, in front of the Charles E. Schmidt College of Medicine. Click here for directions to Parking Lot 4.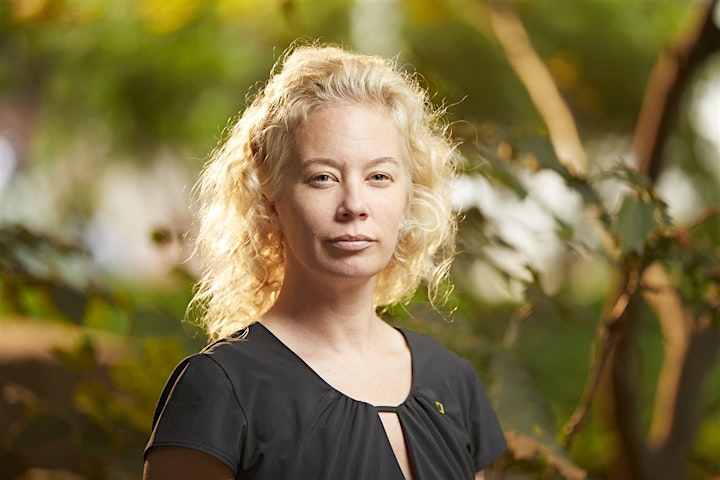 Dr. M Jackson is a geographer, glaciologist, TED Fellow, and National Geographic Society Explorer. M earned a doctorate from the University of Oregon where she examined how climate change transformed people and glacier communities in Iceland. M is the recipient of many grants and awards, including three U.S. Fulbright grants and a U.S. Fulbright Ambassadorship. M currently serves as an Arctic Expert for the National Geographic Society, holds a Masters of Science degree from the University of Montana, and served as a Peace Corps Volunteer in Zambia. She's worked for over a decade in the Arctic chronicling climate change and communities, guiding backcountry trips and exploring glacial systems. Her 2015 memoir While Glaciers Slept: Being Human in a Time of Climate Change weaves together the parallel stories of what happens when the climates of a family and a planet change. Her 2019 book, The Secret Lives of Glaciers, explores the profound impacts of glacier change on the human and physical geography of Iceland. She is currently at work on her first novel. M travels extensively giving public talks and lectures on climate change and women in science.
About Frontiers in Science
The 2020 Florida Atlantic University Frontiers in Science lecture series runs from Friday, January 17 through Wednesday, May 20. We have experts this season from a range of scientific disciplines who are coming to FAU to speak about: artificial intelligence and machine learning, the geology of glaciers, the biology of extreme movement, ways mathematical modeling is changing the world, understanding the Big Bang, a look inside nanomachines, and more! Science Dean, Ata Sarajedini, Ph.D., states, "My hope is that these lectures move you to deeper learning, explain your world, ignite your discussions, and bring the richness of the sciences to you."
Find out more at http://science.fau.edu/frontiers.php .