Description
The speed of technological change has created a landscape that often makes little sense to today's parents. How do teens understand technology? Has it rewired the teenage brain? Is the teenage experience in 2019 any tougher now than it was for previous generations?
Join teens, parents and experts for a frank and open discussion about the positive and negative aspects of being a teenage girl today – from the future of work to behavioural trends, body image and a digitally networked life.
Brighton5 founder, Daisy Cresswell, talks about our mission and our work with teens
Screening: Short film, Teens and tech
Analytics company, Station10, talk about algorithms and the future of our increasingly networked world
Q&A: Teen and parent panel discuss the teenage brain and how we can arm the next generation with the resilience to succeed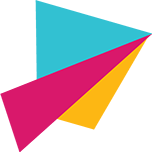 The Secret Life of the Teenage Brain is part of the Spring Forward Festival, a month-long celebration of the role of women in digital culture and runs throughout March in parallel with Women's History Month.
Organizer of The Secret Life of the Teenage Brain
Make (Good) Trouble aims to give teen girls the resilience, tools and courage to make a difference in their locality and in the world. It is a programme that we hope will inspire teens and parents everywhere to understand each other better, and to be the change they want to see in society.