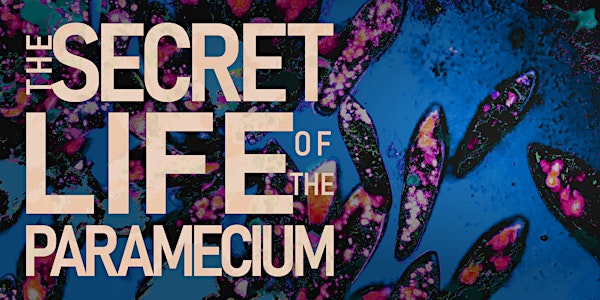 The Secret Life of the Paramecium
The Secret Life of the Paramecium is an audiovisual voyage through 22 microbiological vignettes based on the Major Arcana of Tarot.
When and where
Location
Dresher Ensemble Studio 2201 Poplar Street Oakland, CA 94607
Refund Policy
Contact the organizer to request a refund.
Eventbrite's fee is nonrefundable.
About this event
Brett Carson's new surrealist song cycle The Secret Life of the Paramecium is an audiovisual voyage through a series of 22 microbiological vignettes based on the Major Arcana of the Tarot, melding a childlike fascination with the microscopic world and an abiding interest in the occult. Filtered through layers of musical and lyrical abstraction, the work probes the volatile intersection between science and magic, chemistry and alchemy, and reason and irrationality.
Spanning the musical continuum of pop music, contemporary classical music, free improvisation, and noise, The Secret Life of the Paramecium showcases the vocal brilliance of soprano Amy Foote, joined by skilled Bay Area performers Michelle Lee (flutes), Joshua Marshall (saxophones), and Ramon Fermin (electric and acoustic guitars). The Paul Dresher Ensemble Studio's technical capabilities are fully utilized through massive projections of the disorienting and euphoric video work of Fletcher Pratt, which features the stunning microscope photography of James Weiss.
The Secret Life of the Paramecium is presented as part of Brett Carson's Dresher Ensemble Artist Residency. Additionally, these performances are made possible through the Musical Grant Program, which is administered by InterMusic SF, and supported by the Clarence E. Heller Charitable Foundation, the Hewlett Foundation, and San Francisco Grants for the Arts.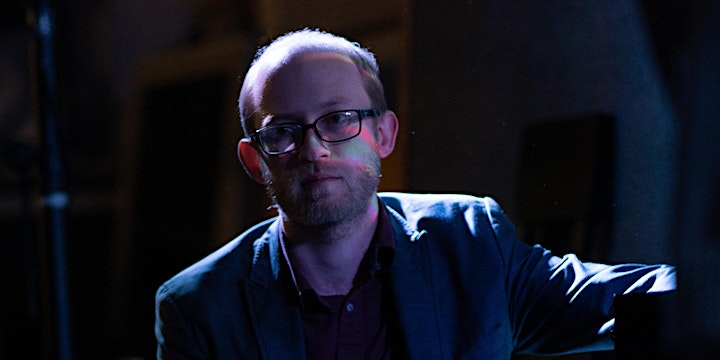 Brett Carson is a composer, pianist, improviser, and occasional theater artist based in Oakland CA. His compositional work, which has been described as "fascinatingly intense" (Stephen Smoliar, SF Classical Voice), explores the intersection and juxtaposition of diverse conceptual strata delving into the realms of myth, ritual, and unconscious impulse. Drawing from a plurality of influences, including Sun Ra, Olivier Messiaen, Captain Beefheart, and the literary work of André Breton, Clark Coolidge, Jorge Luis Borges, and J.R.R.Tolkien, he seeks to establish alternative logical systems and cosmologies.
Notable projects include his jazz group Quattuor Elephantis and a mytho-dramatic song cycle Mysterious Descent, the latter partially written in an invented language "Kôktimo". His works for theater include the one-act play Mary's Dilemma, or That Sinking Feeling, and the experimental chamber opera Just Visiting (X-Ray Vision). His recent album The Killing Jar, an apocalyptic meditation on the COVID-19 pandemic, was released in May 2021.
In addition to his compositional work, he enjoys a career as a pianist and keyboardist, and has performed internationally in the realms of new music, free improvisation, jazz, and rock. He has worked with a wide variety of musicians including Bill Baird, Brian Baumbusch, Nicolas Collins, George Lewis, Nicole Mitchell, Roscoe Mitchell, Bill Noertker, Zeena Parkins, Rent Romus, and William Winant. He currently performs as the pianist for the legendary jazz unit the Art Ensemble of Chicago.
Artists:
Brett Carson - Composition, words, electronics, lighting design
Amy Foote - Soprano
Michelle Lee - Flutes
Joshua Marshall - Saxophones
Ramon Fermin - Electric and acoustic guitars
Fletcher Pratt - Live video
James Weiss - Microscope photography
Nathan Corder - Sound projection
Jacob Felix Heule - Sound engineering