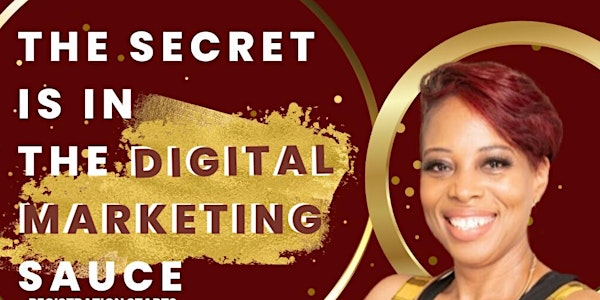 The Secret Is In The Digital Marketing Sauce
Learn how to use automation and digital marketing to generate more leads and grow your business. This class will include one Bot Automation.
About this event
The Secret is in the Digital Marketing Sauce is a 3 Day working course from 7-9pm est each day. You will learn marketing tips and tricks to scale your business. If you thought the first 2 Courses were Good... This course will Blow Your Mind!! Don't Let Leads Be Your Issue.. Sign Up TODAY!!
What you will learn:
Day 1:
What is Digital Marketing
Setting Up Your Systems and Getting Started
How to begin Marketing and Lead Generation
Free and Paid Marketing tips
Why automation is an important part of marketing
Setting Up Automation and much more
Day 2:
Creating a Social Media Presence
Creative Marketing
Setting up Post Automation
How to Generate FREE Leads
System Building... and More
Day 3:
How to generate leads using automation
How to setup systems with automations
How to run ads using Digital marketing and Automation
How to use Facebook and Instagram to automate leads
How using KVCore or a CRM can assist with managing leads and following up
Setting up Bot Automation through Manychat
How to use Manychat to assist with converting leads
How to use Calendly for leads to book directly on your calendar
and so much more
***BONUS*** As a bonus, you will received a Buyer's and Seller's Bot Automation. (Valued at $300)
When you leave this course, you will have your systems in place and ready to begin taking your business to another level through Lead generation and Automation.
Note: To get the most out of this class, please plan to attend all 3 days. You will need to be at your computer, ready to learn. If you are unable to attend all 3 days, you will be provided with access to course videos. There are few things you will need to setup prior to first class. Instructions will be sent over after registration is complete.
Great News!! You have the option to DIY or take your classes in person! You choose which option is best for you.
It's time to scale your business... Invest in you! Sign up today!