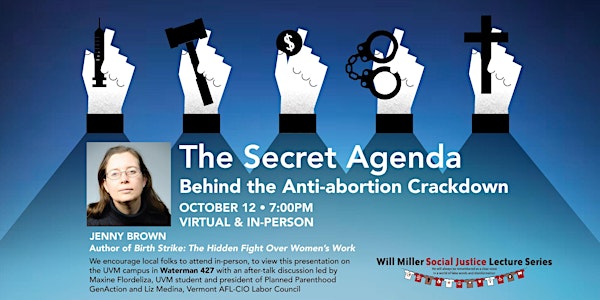 The Secret Agenda Behind the Anti-Abortion Crackdown
The Will Miller Social Justice Lecture Series welcomes Jenny Brown to our lecture series.
About this event
In-person attendance is an option if you live near Burlington, Vermont. If you would like to view this presentation you may join others on the University of Vermont campus in Waterman, room 427. An after-talk discussion will be led by Maxine Flordeliza, UVM student and president of Planned Parenthood GenAction and Liz Medina, Vermont AFL-CIO Labor Council.