Description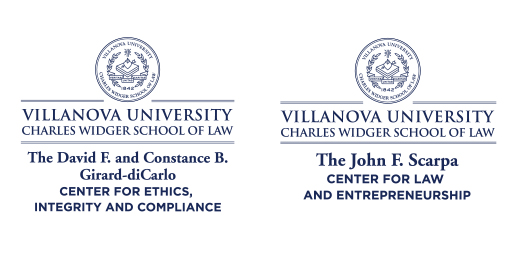 The Second-Annual ComplianceNet Conference
Villanova University Charles Widger School of Law will host the Second Annual ComplianceNet Conference on June 3-4, 2019 . With a theme of "Business Ethics," this year's Conference seeks to engage participants on how to run ethical companies and how to encourage ethical behavior within organizations. The Conference welcomes attempts to explore the strengths and limitations of various approaches, to identify how measurement strategies have shaped practices, and to understand how we can improve outcomes, for instance through new technology and combining methods.
The Conference allows scholars from across disciplines and different legal regulatory topics to exchange research and explore connections for collaboration.
The event is approved for 10.5 Continuing Professional Education (CPE) credits and is approved by the Pennsylvania Continuing Legal Education Board for 11 Ethics CLE credits.
Featuring:
Mary C. Gentile, Creator/Director of "Giving Voice to Values," Professor, University of Virginia, Darden School of Business
Robert Mass, Managing Director, Goldman Sachs
Linda K. Treviño, Professor, Pennsylvania State University, Smeal College of Business
**Parking is free for all attendees
Program registrants who are unable to afford continuing legal course registration fees due to financial hardship may petition for registration fee waivers or discounted program fees. A petition for a reduced fee shall be filed at the same time the attorney pre-registers for the program, and states why the normal fee associated with the program causes the lawyer a financial hardship. The petition must be signed by the lawyer. The Law School's CLE coordinator may waive or reduce the fee for the CLE program at his/her discretion.
Organizer of The Second-Annual ComplianceNet Conference