Montuno Productions presents, The Second Annual Bay Area Latin Jazz Festival. Saturday, August 21, 2021 at Rowell Ranch in Castro Valley.
About this event
ONLINE SALES ENDED. TICKETS WILL BE SOLD AT THE GATE.
Montuno Productions, Inc., is happy to announce The Second Annual Bay Area Latin Jazz Festival, to be held on Saturday, August 21, 2021, from 11:00 A.M. to 6:00 P.M. at Rowell Ranch, a picturesque, park-like venue operated and maintained by the Hayward Area Recreation and Park District (HARD). Rowell Ranch is located at 9275 Dublin Canyon, Rd., Castro Valley, CA 94552.
The celebration will showcase the cultural/musical contributions of Latin Jazz, with an emphasis on Afro-Caribbean and Latin American influences. Festival attendees will be able to enjoy a diverse array of food, music, dance, and artistry. There will be booth space available for Bay Area merchants, food vendors, artisans, and community organizations.
Confirmed artists include, the headliner, Bobi Céspedes; Four-time Grammy winner, Oscar Hernández and his Laitn jazz quintet, Alma Libre; Latin Jazz Collective with John Nava; René Escovedo Latin Jazz Ensemble; Latin Rhythm Boys featuring Grammy award recipient, vocalist Carlos Rosario; Ricky's Grupo Afro-Nativo, MC & DJ, radio personality, Luis Medina.
As part of its community outreach efforts, Montuno Productions will seek to bring small, independently owned, local businesses, community organizations, and music fans together with the goal of making a positive contribution to the arts and the economic and cultural vibrancy, resiliency, and strength of East Bay communities.
This one-of-a-kind Latin Jazz festival will be held at Rowell Ranch in Castro Valley, a picturesque park-like venue surrounded by hills, with easy access from Highway 580; ten minute drive from Hayward, and 10 to 15 minutes from Dublin, Pleasanton, and Livermore.
Admission:
General admission: $30.00 (after May 31, 2021)
Gate (door) admission: $35.00
Parking: $5.00 (cash upon entrance/arrival)
Website: www.bayarealatinjazzfestival.com
*************************************************************************************************************
IMPORTANT UPDATE: As of June 15th, 2021 the State of California will be re-opening the economy. As it relates to outdoor events like the Bay Area Latin Jazz Festival, there will no longer be capacity limitations, or physical distancing requirements. Regarding the use of face coverings (masks), as the producer of the festival, Montuno Productions will follow California Department of Public Health guidelines.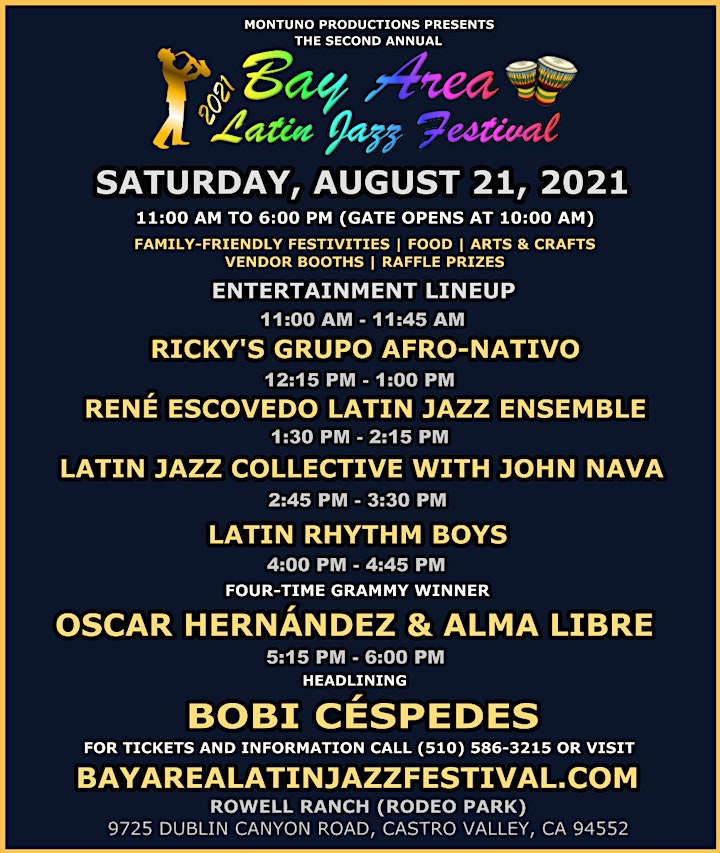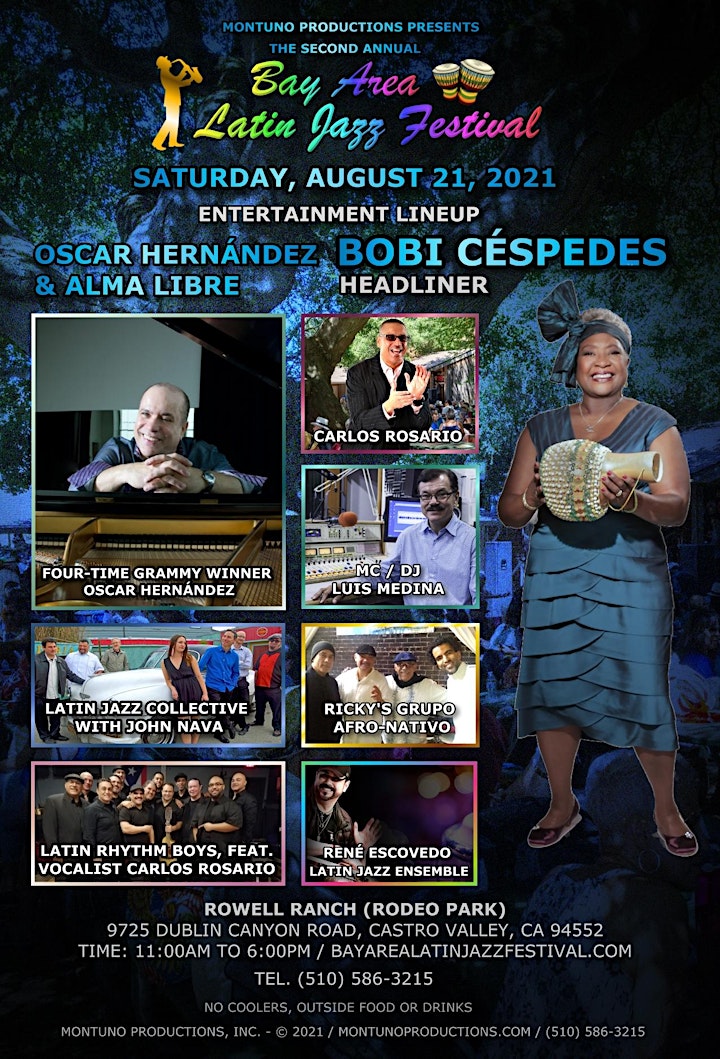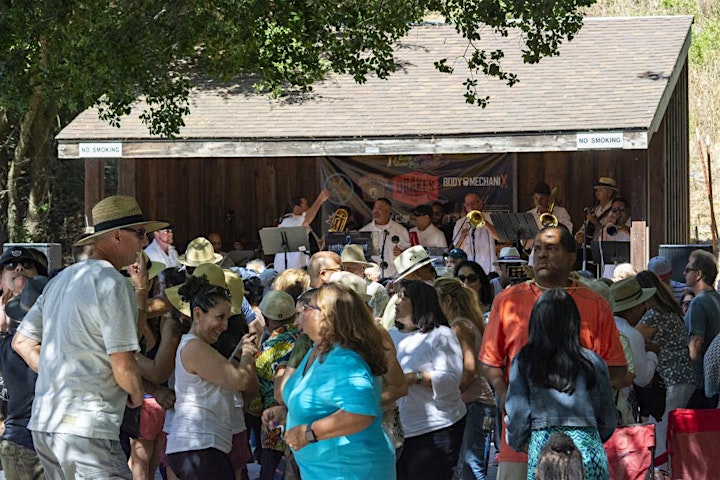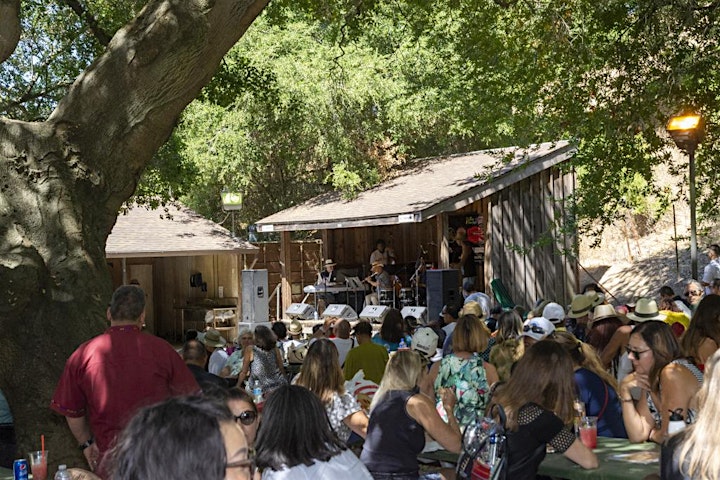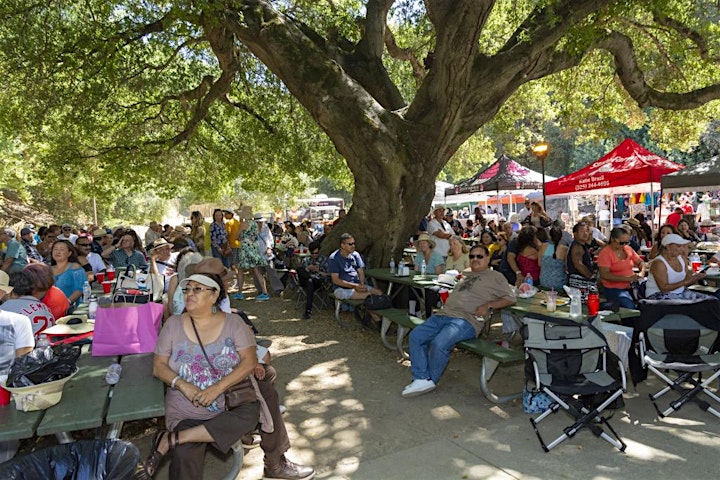 Organizer of The Second Annual Bay Area Latin Jazz Festival
Montuno Productions, Inc. (MP), based in the San Francisco Bay Area, provides live  music entertainment-related services, including concert production, and artist management and booking. Founded in 2004 by Luis R. Mendoza, MP also offers technology consulting (focused on the entertainment industry), advertising and marketing services. MP was incorporated as a California Benefit Corporation in August, 2014.
MP has been involved in the production of dozens of live  music events in the San Francisco Bay Area and beyond, including concerts and festivals.
As a California Benefit Corporation, in addition to its core mission of promoting live music entertainment, Montuno Productions' purpose is to create a general public benefit including, but not limited to, the specific public benefit of promoting the arts, sciences, civics, and the advancement of knowledge.