Description
Promoting A healthy lifestyle through food, fitness and self-care
In response to the alarming rate of heart disease, stroke, cancer and diabetes in black and hispanic American men, GroomedSuccess is organizing a campaign to raise awareness and educate it's network of men and their senior loved ones about living a healthy lifestyle. This series of 3 workshops will focus on learning to cook healthy, stay fit and look good while bonding with an elderly family member. Sign up for one or all three workshops taking place in October.

|10.21| 11:00 AM - 1:00PM Workshop 2- Dapper Senior - Aging Well
If you are looking for a Gentlemen's experience while bonding with an older family member, this is your chance. This workshop will be filled with self-care activities such as aromatherapy, image consultation and grooming products demonstration.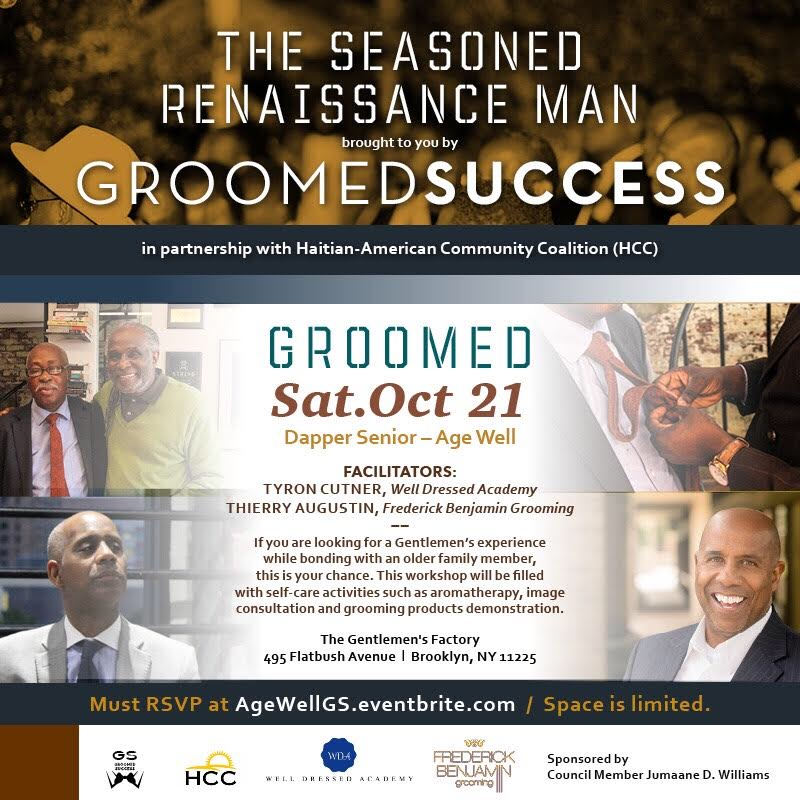 Sponsored by Council Member Jumaane D. Williams