The Search for Signs of Intelligent Life in the Universe: Revisited
Description
Tickets for Previews on October 13 and October 14 are available. Please click HERE to buy Preview tickets.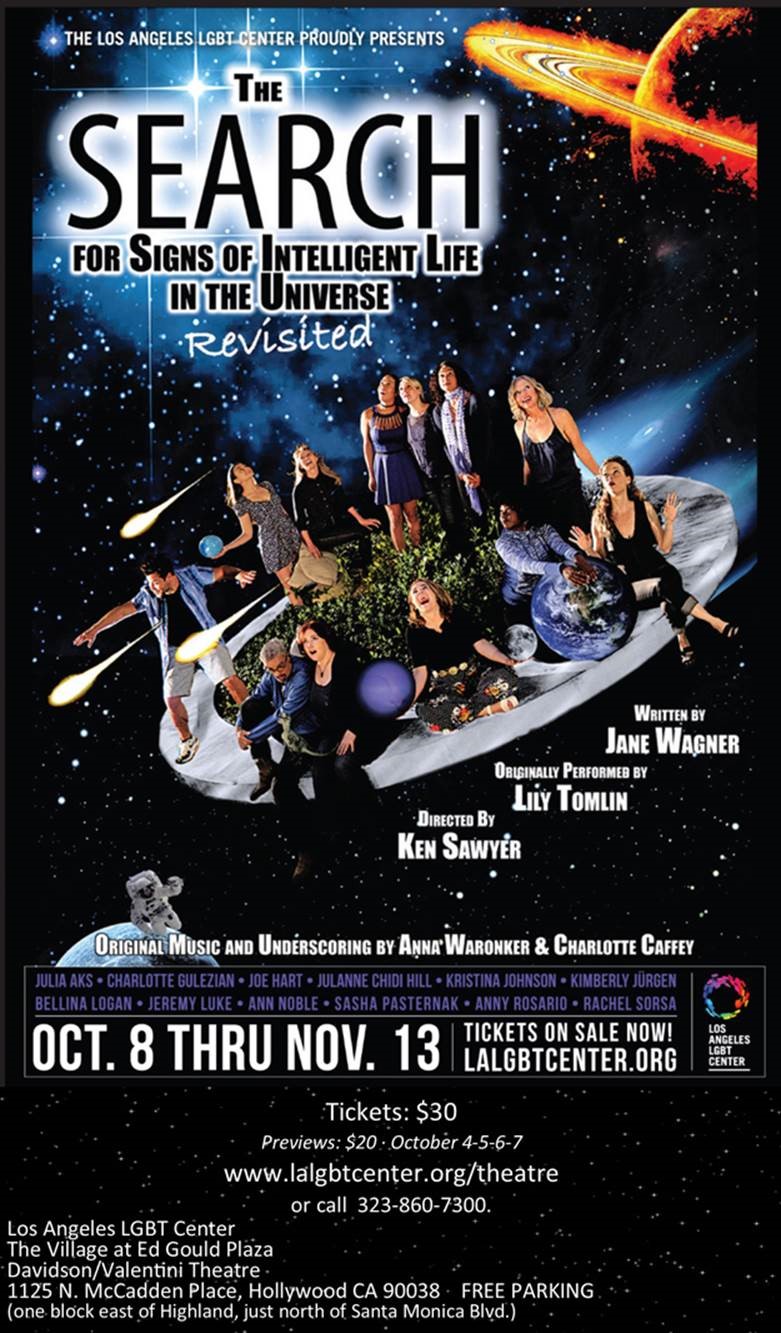 Twelve actors. One Universe. The Cultural Arts program is thrilled to announce a reinvention of Jane Wagner's iconic play, The Search for Signs of Intelligent Life in the Universe: Revisited. This is a production with 12 actors playing all the roles. Lily Tomlin WILL NOT be appearing in the production.
There is absolutely no late seating.
The production takes place at the Center's The Village at Ed Gould Plaza at 1125 N. McCadden Place in Hollywood.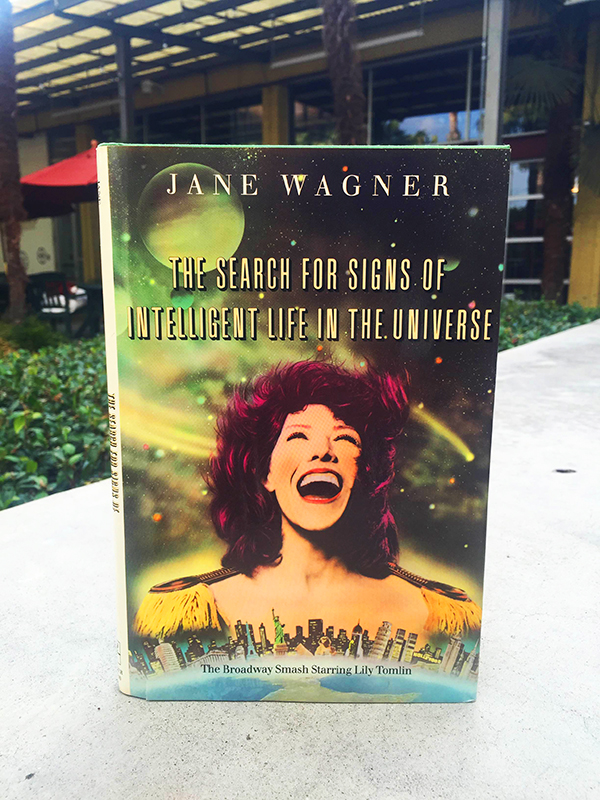 Own an original copy of Jane Wagner's The Search For Signs of Intelligent Life in the Universe! Now out of print and no longer available at bookstores. Collect your book after the performance.