The search for early life on Earth and Mars – A lecture by Dr. Roger Summons

Monday, October 14, 2013 from 4:30 PM to 6:45 PM (EDT)
Event Details
Please join us for "The search for early life on Earth and Mars – A lecture by Dr. Roger Summons", a free event for the scientific community — graduate level and higher — at the Simons Foundation, located on 21st Street in Manhattan. At a reception immediately following the talk, guests will have the opportunity to meet the speakers and mingle with colleagues. Limited seating is available on a first-come, first-served basis. We encourage you to obtain tickets online now through Eventbrite.
Abstract
No one knows when life first colonized planet Earth, nor if or when Mars ever supported life. We see numerous, unequivocal lines of evidence for life on Earth from some 2.5 billion years ago to the present day. But the further back in time we look, the more these clues about our earliest ancestors become clouded by doubts, uncertainties and controversies.
Like the exploration of early life on Earth, the search for life on Mars is challenging, risky and controversial. Because it is improbable that any fossils would be preserved on Mars, researchers must study the chemistry of its rocks to gain insights into potential habitable environments. Scientists can do this using the instrument payload of the Curiosity rover now operating on the surface of Mars.
In this talk, Roger E. Summons will outline approaches to seeking evidence of life in Earth's oldest sedimentary rocks and show, by analogy, how the Mars Science Laboratory mission is designed to investigate Mars' capacity for supporting a biosphere. 
About the Speaker
Roger E. Summons is professor of geobiology in the department of Earth, atmospheric and planetary sciences at the Massachusetts Institute of Technology. His research group studies the co-evolution of Earth's early life and environment, microbially dominated ecosystems, the structure and biosynthesis of membrane lipids, biological mass extinction events and the origins of fossil fuels.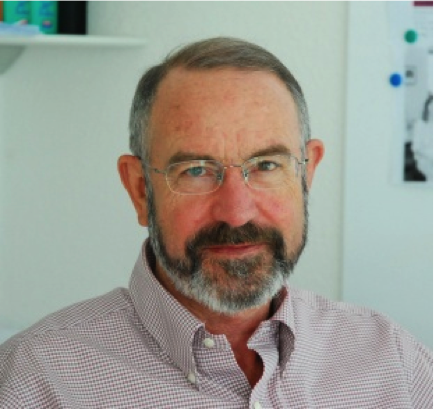 Schedule
Tea                              4:30p
Lecture and Q&A        5:15-6:15p

Reception                   6:15-6:45p

Location
Gerald D. Fischbach Auditorium
Simons Foundation
160 Fifth Avenue, 2nd Floor
(Entrance on 21st Street)
New York, NY  10010
The Gerald D. Fischbach Auditorium offers accessible seating to patrons with special access needs. Please fill out the special accommodations request when ordering your ticket online.
Upcoming Origins of Life lectures:
February 12, 2014: Dimitar Sasselov, Harvard University
April 15, 2014: Gerald Joyce, The Scripps Research Institute
 
Simons Foundation Lectures schedule is available here.
Inquiries: lectures@simonsfoundation.org.
When & Where

Gerald D. Fischbach Auditorium, Simons Foundation
160 5th Avenue
New York, NY 10010


Monday, October 14, 2013 from 4:30 PM to 6:45 PM (EDT)
Add to my calendar
Organizer
Simons Foundation Lectures
The Simons Foundation launched the Simons Foundation Lectures in 2013 with the intention of drawing area scientists and scholars together around diverse and important topics in mathematics, physics, computer science, life sciences and autism research.  

To read more about the Simons Foundation mission and its programs, please visit simonsfoundation.org.
The search for early life on Earth and Mars – A lecture by Dr. Roger Summons