| | |
| --- | --- |
| The Science & Practice of Chinese Cultural Arts for Healthy Living | |
Event Details
The Science & Practice of Chinese Cultural Arts for Healthy Living (養生) is presented by South Coast Cultural Association and co-sponsored by Susan Samueli Center for Integrative, University of California at Irvine. 
      This series of presentations include lectures, discussions, demonstrations, and hands-on learning sessions focusing on how the traditional Chinese healing arts and martial arts can be used effectively to enhance health and wellness in today's world. 
      With thousands of years of history, there are innumerable ways that are supposed to help us achieve these goals, but how do we choose the best ones to fit our modern lifestyle?  This series will present not just the "how's", but the "why's" based on the latest scientific research so that one could choose the most efficient and safe ways for healthy living.
      Much of the information in this series were gleaned from scientific journals and international conferences related to Oriental Medicine and Integrative Medicine, and materials from the U.S. National Center on Complementary Medicine and Integrative Health.  
      The presentations will be in English, with important concepts and terms also given in Mandarin and Cantonese.
Date: Second Monday of each month except July and August, starting April 13.
Time:    7:30 to 9:30PM for Sessions 1, 5, 7, & 8.
             7:30PM to 10:00PM for Sessions 2, 3, 4, & 6.
Location: MRP, South Coast Chinese Cultural Center (9 Truman, Irvine, CA 92620).
Admission: Free to the public, with advanced reservation via EventBrite or South Coast Chinese Cultural Center, please call 949-559-6868 EXT 572 (the processing fee: $2 per ticket)
Presenter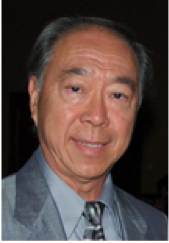 Dr. Shin Lin (林欣) from UC Irvine has extensive background in all of the fields he will be presenting in this series.
      On the Western side, he received his Ph.D. in Biological Chemistry at UCLA, and was Professor and Chairman of Biophysics at Johns Hopkins University for many years.  He is currently a Professor in the Departments of Cell Biology and Biomedical Engineering, and the Susan Samueli Center for Integrative Medicine at UC Irvine.
      On the Eastern side, Dr. Lin completed formal coursework in oriental medicine, therapeutic massage, and acupuncture for physical therapy.  He also trained with top masters in Chinese Martial Arts, including Wing Chun Grandmaster William Cheung (張卓慶, Yip Man's senior disciple), and he is a 20th generation inheritor (傳人) of Chen Style Tai Chi formally designated by Grandmaster Chen Zheng-Lei (陳正雷) of China's Chen Village (陳家溝).   
      Dr. Lin's Laboratory for Mind-Body Signaling and Energy Research focuses on the physiological effects of Tai Chi/Qigong and Traditional Chinese Medicine therapies on mind and body functions.  He served on the U.S. National Advisory Council on Complementary Medicine and Integrative Health, and he is on the editorial boards of the journal Chinese Medicine and the Journal of Alternative and Complementary Medicine.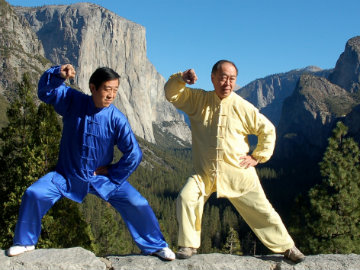 1 - April 13th 2015: Intro to Evidence-Based Integrative Health and Medicine
Learn principles of Evidence-Based Medicine (循證醫學): how laboratory research and clinical trials on Eastern and Western Medicine are conducted to evaluate whether an intervention (i.e., drugs, herbal medicines, therapies, exercises, etc.) is safe and effective, and where authoritative information can be found on the internet.
2 - May 11th 2015: Science-Based Tai Chi for Mind and Body Health
The latest laboratory research and clinical trials on the many benefits of Tai Chi will be presented, and the hands-on session will teach simple yet highly effective mind-body-breathing techniques from Chen style Tai Chi (陳式太極) selected on the basis of scientific studies. 
3 - June 1st 2015: Science-Based Qigong for Mind-Body Health
A continuation of Session 2, additional scientific advances on how to enhance mind and body health will be presented, and the hands-on session will teach science-based techniques selected from classical Qigong (五禽戲, 八段錦, 易筋經) and internal (內家) kung fu styles (形意拳,八卦掌).
4 - September 14th 2015: Chinese Martial Arts for Fitness and Self Defense
The physiology and biomechanics of Ip Man's (葉問) and Bruce Lee's rarely taught in-fighting techniques of Wing Chun Kung Fu (詠春拳) will be presented, and the hands-on session will teach basic moves that can be practiced by people of all ages in a very limited amount of space, supplemented by White Crane (白鶴) and Pek Kwar (劈掛) techniques to provide exercise for all muscles of the body.
5 - October 12th 2015: Healthy Diet and Dietary Supplements
Learn general principles and the latest research on whether a given diet, food, supplement, or herbal product is safe and healthy.  Examples will also be presented on how some products can lead to serious health problems even when they are supposed to be "natural" and therefore harmless.
6 -  November 9th 2015: Therapeutic Massage and Self-Stimulation of Acupuncture Points and Meridians
Learn how stimulation of acupuncture points (穴位) by various means (needle, electrical pulses, laser, moxibustion艾灸, cupping拔罐, gua sha 刮痧, tui na-massage 推拿按摩) can produce many different kinds of beneficial effects on physiological functions.  The hands-on session will teach self-administered acupoint/meridian massage that could enhance health and beauty (facial cosmetic massage, 面部美容按摩) and alleviate common problems caused by the physical and mental stress of modern life. 
7 - December 14th 2015: Integration and Convergence of Eastern and Western Medicine
The latest research on the biological mechanisms of key components of Traditional Chinese Medicine will be presented.  There will also be a critical review of the latest clinical trials indicating which therapies work well, and recommendations on how integration of Eastern and Western therapies can enhance mind and body health, and prevention and treatment of many disorders.
8 - January 11th 2016: Career Paths in the Healthcare Professions
This lecture, aimed at high school and college students, will describe advantages and limitations of different career paths in healthcare delivery and biomedical research.  The promises, challenges, and trends in Integrative Medicine and the education aimed at entering this field at the undergraduate and graduate levels will be presented.  
For detailed information for each lecture, please click here.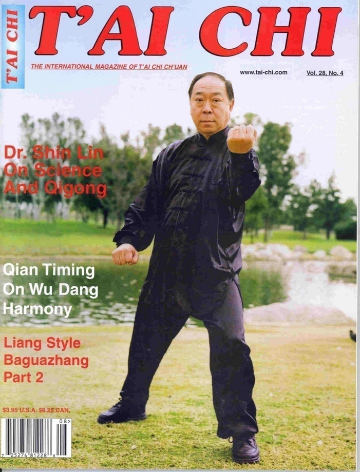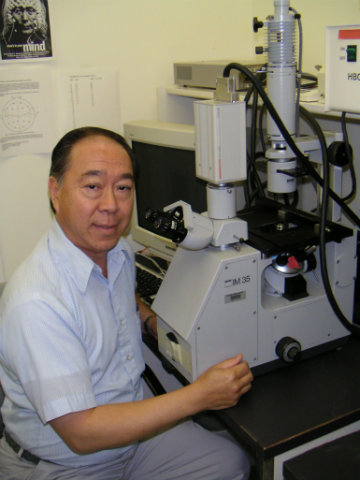 When & Where

South Coast Chinese Cultural Center
9 Truman St
Irvine, CA 92620


Organizer
South Coast Chinese Cultural Association
The Science & Practice of Chinese Cultural Arts for Healthy Living