Description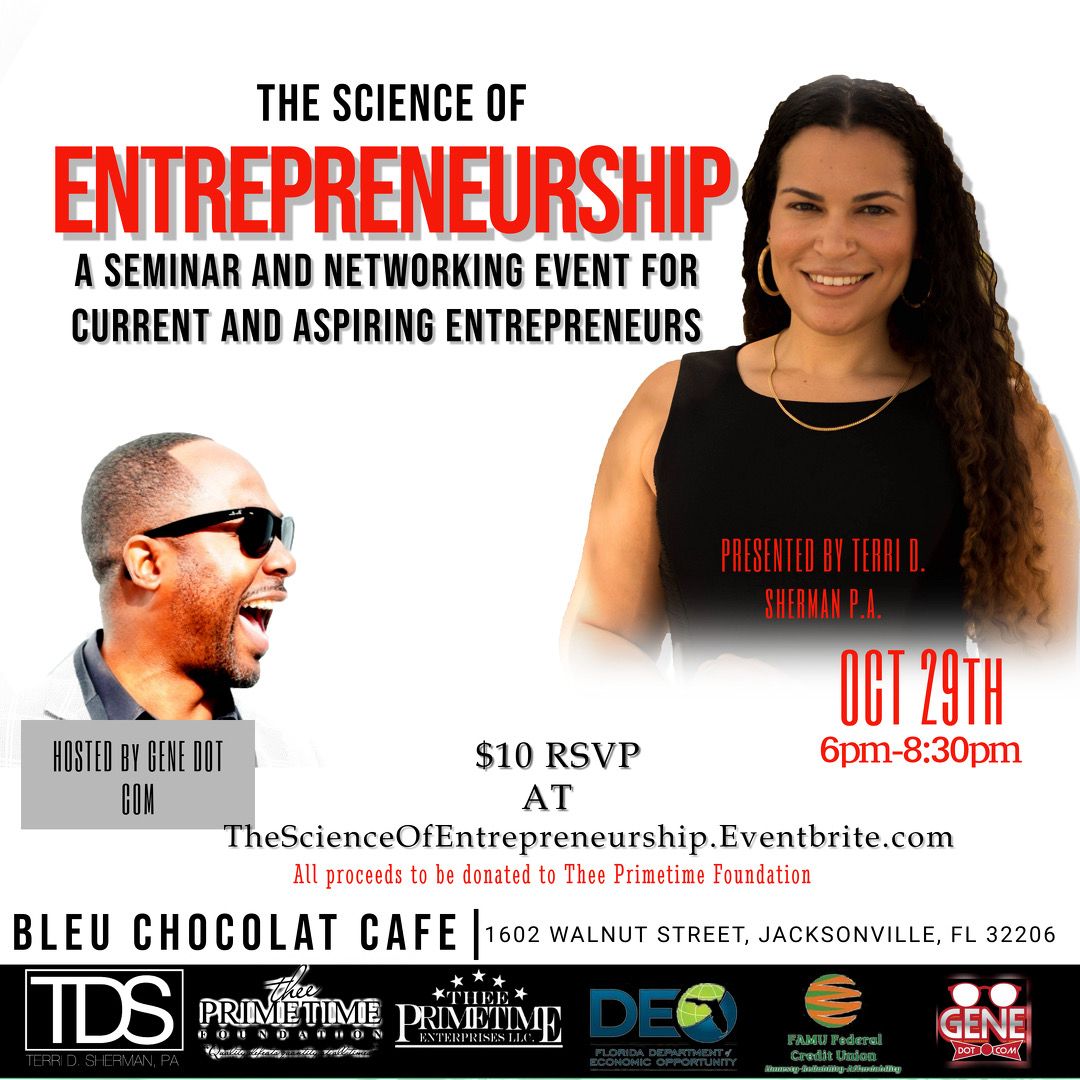 The Science of Entrepreneurship will connect current and aspiring entrepreneurs with the information and resources they need for innovative pathways to launching a new business, expanding a current business, and finding potential capital to help in doing so. A particular resource for Black entrepreneurs, current and aspiring, will be highlighted during this event, though the event and information is useful for all entrepreneurs and business owners.

Terri Sherman, Business Intermediary, will host the seminar along with Gene Dot Com, Kamau Leitner of Thee Primetime Enterprises/Foundation, and Sherwood Brown, FAMU Federal Credit Union Vice President & Director of Lending. The seminar will be held Tuesday, October 29, 2019 from 6 PM—8:30 PM at Bleu Chocolat Café (1602 Walnut St., Jacksonville, FL 32206).
The cost is $10 as seating is limited, but all proceeds will be donated to Thee Primetime Foundation to assist the underprivileged youth in Jacksonville further their educational goals.

• 6 PM—6:30 PM Check-in/Networking
• 6:30 PM—8:00 PM Presentation
• 8:00 PM—8:30 PM Q&A