About this Event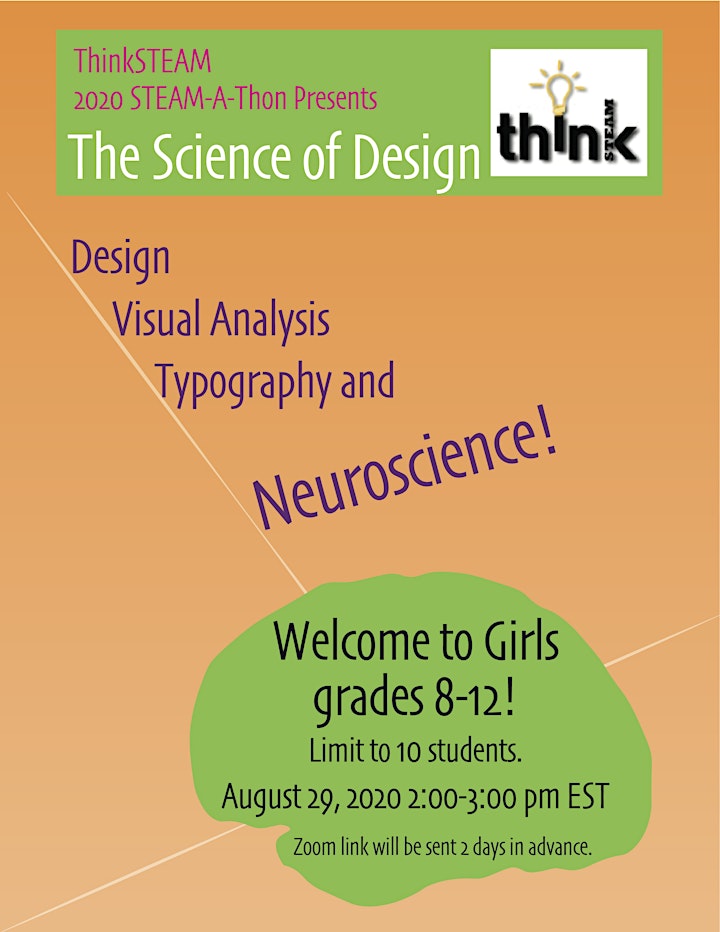 Zoom Link will be sent to everyone who registered prior to the workshop.
We'll explore visual analysis, design, and typography and how all of these elements relate to neuroscience. How does blue calm the brain? Can even the smallest differences in typefaces actually make the content more believable? We're going to dive into these questions and more, so be sure to sign up to secure your spot!
Welcome to girls in grades 8-12.
Materials required: paper and colored pens/pencils/crayons, etc
Zoom links sent out 2 days in advance.