Description
How do gender disparities in perception of risk and confidence affect career trajectories for women? What can companies and individuals do to enable women in technology?
Join Excella for an event that explores the science of confidence and actionable ways that companies and individuals can empower women in technology in light of this science. The event features Claire Shipman, award-winning journalist and contributor to Good Morning America and NBC News, speaker and co-author of The Confidence Code, who will present her research on confidence and the implications on women's careers. Following the presentation, Claire and a panel of local technology leaders will discuss her research and how it can impact careers in technology. Panelists include:

Swathi Young, Founder of TechNotch Solutions

Melissa Chiari, Business Technology Officer at Freddie Mac

Kakali Banerjee, Private Sector Practice Lead at Excella
Agenda:
5:30 - 6:30 PM Networking
6:30 - 6:35 PM Welcome
6:35 - 7:20 PM Special Presentation by Claire Shipman
7:30 - 8:00 PM Panel Discussion

8:00 - 8:30 PM Q&A and Closing
Refreshments will be served!
---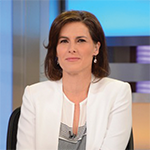 Claire Shipman is a journalist, author, and public speaker. Before turning to writing, Claire spent almost three decades as an award-winning television journalist. For the last 14 years Claire was a regular contributor to Good Morning America and other national broadcasts for ABC News. Before that she served as White House correspondent for NBC News where she regularly reported on presidential policy and politics for NBC Nightly News and TODAY. Prior to that, she worked for CNN for a decade, covering the White House, and also posted in Moscow for 5 years, covering the fall of the Soviet Union. Claire's reporting from Moscow helped CNN earn a National Headliners Award, and a coveted Peabody award. She received a DuPont Award and an Emmy Award for coverage of the 1989 Tiananmen Square student uprising, and a DuPont Award for CNN's coverage of the 1995 Oklahoma City bombing. She graduated from Columbia College and later earned a Master's degree from the School of International Affairs there. She's now a member of Columbia's Board of Trustees. She lives in Washington, DC with her husband, Jay Carney, who served as White House Press Secretary for the Obama Administration (2011-2014) and their two children and three dogs.
---
Thank you to our Sponsor: