Description
DATE: July 31, 2018
TIME: 7:00 pm - 9:30pm
LOCATION: 3785 N Federal Hwy, 3rd Floor Boca Raton, FL 33431
TOPIC: EXTRACT Cannabis Collective Presents: The Science of Cannabis | "Everything You Always Wanted to Know about Medical Cannabis but were afraid to ask."
SPEAKER: Dr. Dov Pickholtz, Doctor of Osteopathic Medicine is the senior consultant at Aysev, a Comprehensive Cannabinoid Care Consultation Firm. He has empowered hundreds of South Floridians to decrease their suffering and improve their quality of life with the resurgence of this Millenia old treatment using up-to-date and cutting-edge strategies. Dr. Pickholtz will start with an overview of "The Science of Cannabis". He will address the most common misconceptions about medical cannabis and educate on the endocannabinoid system; He will also review the efficacy of selected strain families and products on the market. Read more about him here.
MODERATOR: Jonathan Goodman, from The Johno Show "A Cannabis Infused Cultural Talk Show"
WHO ATTENDS: Entrepreneurs, Investors, Professionals, Patients, Advocates.
AGENDA:
7:00 PM - 7:40 PM Networking
7:40 PM - 8:00 PM Industry News Updates, Announcements | Azlina Siegel (Siegel Law Firm)
8:00 PM - 9:00 PM Dr Dov Pickholtz, DO
9:00 PM - After Party | Boca Resto Lounge | 3360 N Federal Highway, Boca Raton
OUR SPONSORS


Investments Limited is one of the country's premier commercial and residential real estate investment, ownership, development, operations, management and leasing organizations based in South Florida. They have welcomed MMJ Clinics, CBD retailers and Dispensaries into their family of real estate in Broward and Palm Beach Counties. They have assisted with local real estate challenges and welcome any and all new MMJ related companies into their real estate family.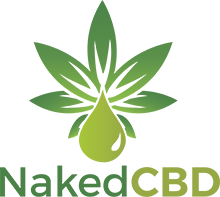 NakedCBD provides a holistic, natural, and effective option to those in pain, suffering from illness, or looking to get off the cycle of side-effects and prescription drugs. NakedCBD has 25+ over the counter (OTC) products. Using all natural ingredients and the purest and richest form of Cannabidiol (CBD), all products are tested by a third party lab. CBD interacts with cannabinoid receptors keeping your body in balance.* Cannabidiol, is a chemical compound found naturally in the cannabis plant CBD is NOT mind altering like THC, which means CBD will NOT make you high. Over the past 40 years there have been numerous studies that highlight the potential of CBD.
***
Siegel Law Firm is a general law practice serving clients throughout the state of Florida with a focus on real estate, civil litigation, estate planning, and criminal defense. Azlina's extensive experience in governmental law, real estate acquisition and development, regulatory compliance, and strategic governmental advocacy at all levels of local and state government on behalf of private and public sector clients will support the Siegel Law Firm's commitment to provide exceptional legal representation through personalized and accessible service to serve the distinct and exacting legal needs of our clients.