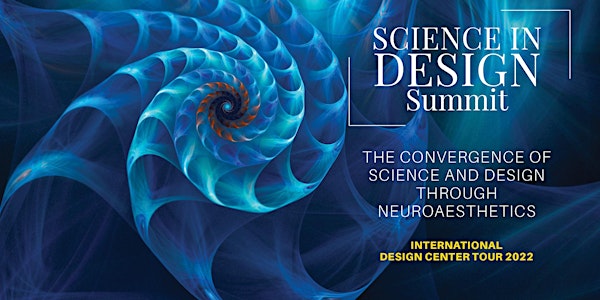 The Science in Design Summit International Tour: South Florida Design Park
Science in Design Summit: Evidence based educational sessions on the convergence of science in design and the impact on client health
Refund Policy
Contact the organizer to request a refund.
Eventbrite's fee is nonrefundable.
About this event

 "Architects and designers have a greater ability to improve public health than medical professionals" - Dr. Claudia Miller, University of Texas

The convergence of science and design- "neuroaesthetics"- is changing the future of the design industry. Scientists and medical professionals at leading institutions such as Johns Hopkins University, the Mayo Clinic, the University of Texas and more, now document the health benefits of fine design.
Now for the first time, residential architects and design professionals are realizing the health benefits they bring to their clients. The Science in Design Summit is a series of educational events happening across the country in 2022. America's leading design centers are stepping up to bring this cutting-edge science to the design industry.
Some of the many highlights will be evidence-based presentations on Neuroaesthetics, Biophilia, Human-Centric Design, Impact of Color and Biometrics, which reveal a design's subliminal impact; all of these influence our stress levels and overall health and well-being.
BENEFITS TO DESIGNERS AND ARCHITECTS:
Be the first in your market to:
- Use cutting edge science and technology to improve the health of your clients
- Associate your design firm with the country's leading science and medical authorities
- Enhance the value proposition of your design practice
- Validate what you already know...you improve the health of your clients with beauty and fine design. Science now proves it!
WHY Designers need to attend the Science in Design Summit. A message from Mike Peterson, Co-Founder
SAVE THE DATES AND JOIN US

IN-PERSON OR VIRTUAL
Six Exclusive Seminars per Summit-Six Health and Safety CEUs
Tour Dates and Cities:
1. April 21, 2022 – South Florida Design Center
2. April 28, 2022 – Chicago Merchandise Mart
3. May 18, 2022 – Atlanta Decorative Arts Center (ADAC)
4. June 9, 2022 – IMPROVE Canada, Toronto
5. June 21, 2022- San Francisco Design Center
6. June 23, 2022 – Pacific Design Center, Los Angeles
7. July 24-26, 2022 - Las Vegas Market, Nevada
8. September 15, 2022 - Boston Design Center
9. October 13, 2022 – IMS, Minneapolis
10. Autumn, 2022 – New York Design Center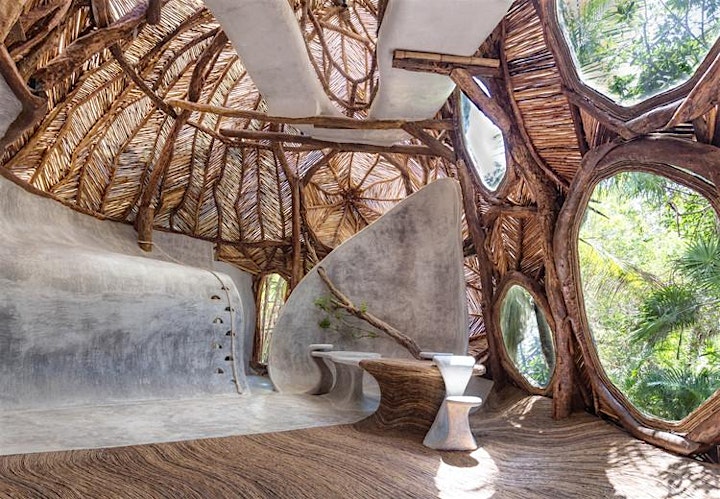 Is it Science? Art? Design? Or is it...... the science in design?
BE THE FIRST TO KNOW
The Science in Design Summit is an unforgettable education that will guide your designs of tomorrow...Designs born in science!
The Science in Design seminars will provide content by:
Susan Magsamen, Executive Director, International Arts + Mind Lab at Johns Hopkins University
Don Ruggles, Architect and author of "Beauty, Neuroscience and Architecture"
Ann Sussman, Professor of Cognitive Architecture
Mike Peterson, President of Visionary Design Marketing
Richard Taylor, PHD, Department of Physics, University of Oregon
Michael D. Ham Indoor Environment Quality and President, Founder of Repure
and additional science and medical scholars.
Mike Peterson, President of Visionary Design Marketing, and co-producer of the summit says, "Science is leading the way to helping the design industry better understand its ability to improve health. Yes, improve health. It's a game changer".
Mr. Peterson is partnering with Linda Kafka, Producer of the LivABLE Design Summit, Toronto, Canada, to advance the cause of health-based design.
Also growing is the long list of sponsors backing the event with Benjamin Moore, Currey & Company, Ethos Design Collective, Interiors Magazine, Human Architecture + Planning Institute (theHAPI.org) and supported by over 9 design centers across America and in Canada.
NOTE:
To all in-person and virtual attendees: The entire summit will be available on the visionarydm.com website for 30 days following the event.
THE SCIENCE IN DESIGN FACULTY:



We are proud to work alongside leading brands to bring you this exclusive event. Thank you to our brand partners for making this event possible: