The School to Peace Pipeline

Saturday, October 28, 2017 from 8:30 AM to 5:00 PM (EDT)
Event Details
The School to Peace Pipeline: Voices on Peace Education, School Climate, and Conflict Resolution

October 28, 2017, Gross Hall, Duke University, Durham, NC
We know that students who attend schools with a positive school climate are more able to thrive socially, emotionally, and academically. This takes ongoing work and commitment to supporting students and teachers in creating and maintaining positive relationships. How do we help our students when conflict arises? How do we create safer schools in which they can learn and thrive? When we are at our best, conflict can present an opportunity for positive growth and change.
This one-day conference, designed for teachers, administrators, pre-service teachers and parents, provides a dynamic opportunity to develop our practice as teachers and school leaders. By providing a balance of research from experts in the field as well as workshops led by experienced teachers, participants will leave empowered to create the kind of classroom and school climate that fosters equity, authentic student-teacher connections, restorative justice practice and mindfulness. Ultimately, we create conditions for our students to thrive at school and in their community.
Keynote Speakers
William Jackson: Ending the School to Prison Pipeline Starts with Me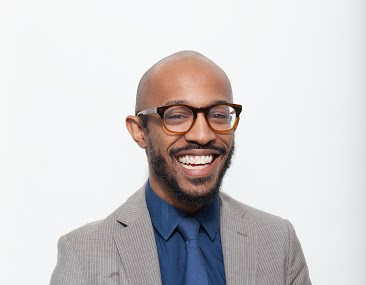 Described as a rising star in the field of race equity in education, William Jackson is the founder of Village Of Wisdom, an organization that is mobilizing a nationwide movement of families to discover, celebrate, and protect the Black Genius of children. At the age of 24, William became the highest performing science teacher in his district but yearned to expand his impact on youth of color. Consequently, he decided to pursue a PhD in Education from the University of North Carolina. While at UNC, William attracted the attention of social change consulting firm Frontline Solutions to design learning environments for both school-age and professional audiences. William has been awarded the Echoing Green, Camelback Ventures, and Education Pioneer Fellowships.
William will discuss the Black Genius elements that his organization Village of Wisdom has co-developed with parents. The Black Genius elements give research-based and community informed context for the implications of how frequent racial bias impacts the learning environments of children of color.  Connected to this year's theme of eliminating the school to prison pipeline William will discuss strategies for identifying formative measures schools can use to better sense the biased actions that are leading to the school to prison pipeline. He will challenge conference attendees to consider how early and seemingly small common practices frequently driven by implicit biases begin to place children in school to prison pipeline. William knows that there is good news: most teachers do not desire to participate in the school to prison pipeline and will challenge the audience to wrestle with the bad news: statistically, the majority of educational professionals contribute to the school to prison pipeline. This conversation will address the magnificent opportunity ahead of educators to match their intentions to actions that will shut down this destructive pipeline, as well as leave educators with some concrete steps on how to do so.
Dr. Renee Prillaman: Role of the Teacher in Shaping Society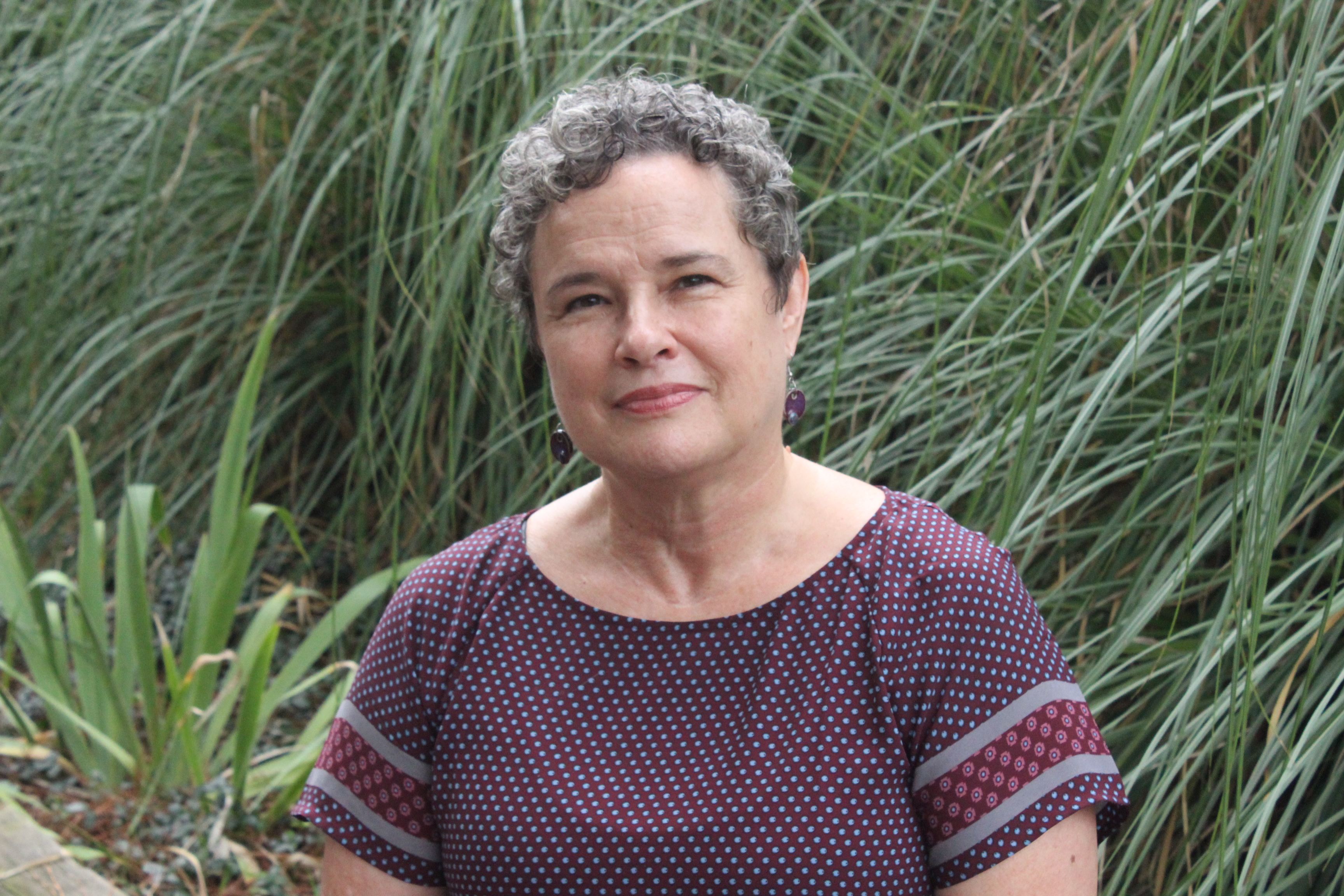 With over 40 years experience as an educator, Renee holds a Ph.D. in Curriculum and Instruction from UNC Chapel Hill and has taught children, educated teachers, and developed curriculum in classrooms from preschool through high school. For the last 20 years, Renee's work has been focused on Quaker pedagogy and teacher education. She currently serves as the Assistant Head for Teaching and Learning at Carolina Friends School and as Adjunct Assistant Clinical Professor in the Program in Education at Duke University.
Renee's passion for social curriculum and peace education began in her own classroom in 1977. She studied Quaker pedagogy and teacher-student relationships in her master's work at the University of Louisville where her kindergarten classroom served as a lab site. She continued graduate studies in social justice curriculum at UNC where her dissertation focused on the primacy of student-teacher relationships. Renee has been working with preservice and experienced teachers for 30 years in developing classrooms that model mutual respect, healthy relationships, and peaceful conflict resolution. A committed life long learner, Renee has continued to research, explore, and collaborate with others in creating safe and peaceful school environments. She is a founding member of the Peaceful Schools NC Committee.  Renee's keynote address will remind us of the profound and unique role teachers play in raising future generations. In a society that doesn't always value the power of the work being done by educators,  Renee will inspire you to reconnect to the potential of working with young people and the differences you are making in shifting the world around us.
Breakout Sessions 
Breaking Down School-Wide Systems of Inequity, One Step at a Time
Building Community and Belonging through Morning Meeting
Celebrating Successes:  A Panel of Educators and Community Partners
Deconstructing Bias with an Intersectional Lens
Discipline to Promote Growth and Responsibility
Healthy Relationships: Respecting Boundaries and Consent
Learning to Listen: Engaging in Deep Discourse with Students and Community Partners
Mindfulness and Freedom from Disturbance: The Way Out is In
Peaceful Schools in Action: Implementation and Best Practices K-8
Restorative Practices in the Classroom
Social/Emotional Learning is a Great Idea, But What Do I Do?
Voices of our Youth: A K-12 Student Panel
Link to presenter bios available here. 
Registration  
Early Bird Registration: $80 (ends September 15)

Full Price Registration: $99

Title One Schools: $45

Student Registration: $30

Group Discount: Send five participants for the price of four
Registration includes morning coffee/tea, lunch, and afternoon snack.  Free parking is available on-site.  Conference begins at 8:30 and ends at 5:00.  
We are committed to making this conference available and accessible to all.  Email peacefulschoolsnc@gmail.com to submit a request for scholarship funding.   
Call to Presenters
There are two opportunities for contributing your VOICE to the School to Peace Pipeline.  Our target audience includes K-12 classroom teachers, school administrators, support staff, pre-service teachers and parents.
Breakout Sessions:  Date for submitting proposals has passed.
Celebrating Success:

Approximately 25 minutes followed by Q and A.  These sessions are less formal opportunities to share with colleagues from other schools an innovative project or activity related to peace education that has been effective. Bring a team and share your story!  Selected proposals will receive a $100 honorarium to use towards your project. Celebrating Success proposals are due September 15.
When & Where

Gross Hall, Duke University

Durham, NC 27708


Saturday, October 28, 2017 from 8:30 AM to 5:00 PM (EDT)
Add to my calendar
Organizer
The mission of Peaceful Schools NC is to empower schools to create and sustain their own healthy learning environments. Working with teachers, administrators, staff, students, and parents, Peaceful Schools works to support a

healthy

school climate in which all students can thrive socially and academically; the effects of which will positively impact families, local communities, society, and the world.
The School to Peace Pipeline