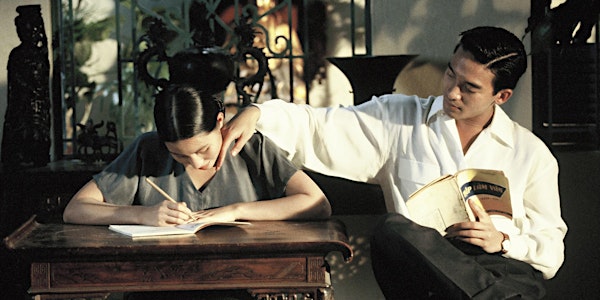 THE SCENT OF GREEN PAPAYA by Tran Anh Hung
Mui (Tran Nu Yen-Khe) finds her relationship with a handsome pianist she has admired since childhood growing in depth and complexity.
When and where
Location
Aaron Davis Hall 129 Convent Avenue at West 135th Street On the campus of The City College of New York New York, NY 10031
About this event
Tran Anh Hung Vietnam, France, 1993
In 1951 Saigon, 10 year old Mui (Lu Man San) entered household service for an affluent but troubled Vietnamese family. Despite her servile role, Mui discovers beauty and epiphany in the lush physical details that envelope her, while earning the fragile affection of the household's grieving matriarch.
"Though steeped in writer-director Tran Anh Hung's Southeast Asian heritage, The Scent of Green Papaya was realized entirely within a Parisian soundstage. The film's heady, scrupulously detailed and wholly authentic depiction of a society in decline, a family in quiet turmoil, and lovers on the threshold of romance earned the Camera D'Or at the Cannes Film Festival. A timeless evocation of life's universal enchantment and a powerful portrait of a vanished world". "The Scent of Green Papaya is "a film to cherish." (Roger Ebert)
The program is supported, in part, by public funds from the New York City Department of Cultural Affairs in partnership with the City Council.