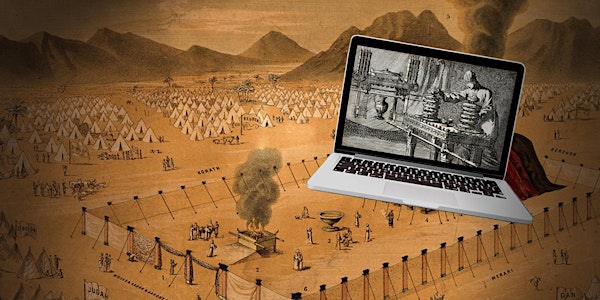 The Scent of Gan Eden: Olfaction in Judaism with Nuri McBride (Online)
Refund policy
Contact the organizer to request a refund.
Eventbrite's fee is nonrefundable.
Academic Nuri McBride returns to teach an online class about the Jewish spiritual understanding of breath, life, and scent.
About this event
"His cheeks are like beds of spices, Banks of perfume His lips are like lilies; They drip flowing myrrh." (Song of Songs 5:13)
Scent plays an important role in most religions. Odour can reinforce our connection to a place and community. It can connect us to emotions and nostalgia, be used as a sacrifice and help create an environment of sacredness. While Judaism may not be the first religion most people think of when they think of religious scents, Judaism does, in fact, have a long history of religious aromatics. 
In this class, Nuri McBride will explore the Jewish spiritual understanding of breath, life, and scent. We will explore how scent was used both metaphorically and ritualistically in the Temple and post Temple periods.
Takeaways:
Learn about the significance of olfaction in Jewish text and liturgy 
Understand the ritual uses of aromatics from the Temple period to modern-day
Learn about the various Jewish cultural practices that incorporate scent
This is an online class. The Zoom link will be sent by email 24 hours before the class.
There are no refunds or transfers for this class. The video will be available for three days after class. Registrants may access information about pre-class exercises and supplemental reading, as well as the Zoom link information, through the "Access the Event" button.
---
This event is presented as part of our relaunched 'Scent and Society' series. Scent and Society is an ongoing exploration of the multiplicity of perfume histories across time, and across the world.
---
ABOUT NURI MCBRIDE
Nuri McBride is an academic, activist, writer, and perfumer focused primarily on the preservation of olfactive cultural heritage. Her main area of interest is in the importance of aromatics in life-cycle rituals, particularly surrounding death and dying. This interest grew out of Nuri's personal work in end of life care and witnessing the emotional power scent can hold for the bereaved. In 2015, she began the Death/Scent project to explore the use of aromatics in death practices around the world. Nuri is a long time advocate for greater death awareness education and an end to funeral poverty. She also incorporates scent in her guided death meditation classes as a profound way to connect the participants to the physical, intellectual, and emotional state of examining their mortality.
Links: Website / Twitter / Instagram / Facebook
---
Image credit illustrations: A sacrifice taking place in the tabernacle in the wilderness; the encampments of the Jewish tribes spread out to the horizon. Coloured lithograph.. and Judaic rituals in the Old Testament. Engraving.. Credit: Wellcome Collection. Attribution 4.0 International (CC BY 4.0)
Image credit laptop: Michael Geiger on Unsplash
---
ATTENDANCE AND REFUND POLICY
This is an online class that will take place on Zoom. The Zoom link will be sent by email approximately 24 hours before the class. Lest this email end up in your spam folder, please be sure to add hello@artandolfaction.com to your address book.
+ Event times are listed in Pacific Time; please use a time converter for your local start time.
+ Please download and install Zoom before the class starts, to avoid last minute technical issues.
+ Please attend, live! Learn more about how we teach here: https://artandolfaction.online/how-we-teach and our community guidelines here: https://artandolfaction.online/community-guidelines
+ There are no refunds or transfers for this class. Note also that event tickets are non-transferable.