Description
The Scent Game
Dare to play? The Scent Game questions one to re-imagine design from an olfactory perspective. Do you know what metal or colour smells like? Can you choose between various woods by just their distinct aromas? This interactive scent installation captures the art of scent design.
Explore through this interactive aromatic installation, a rare opportunity to experience scent design elements. The fee goes towards materials and student volunteers.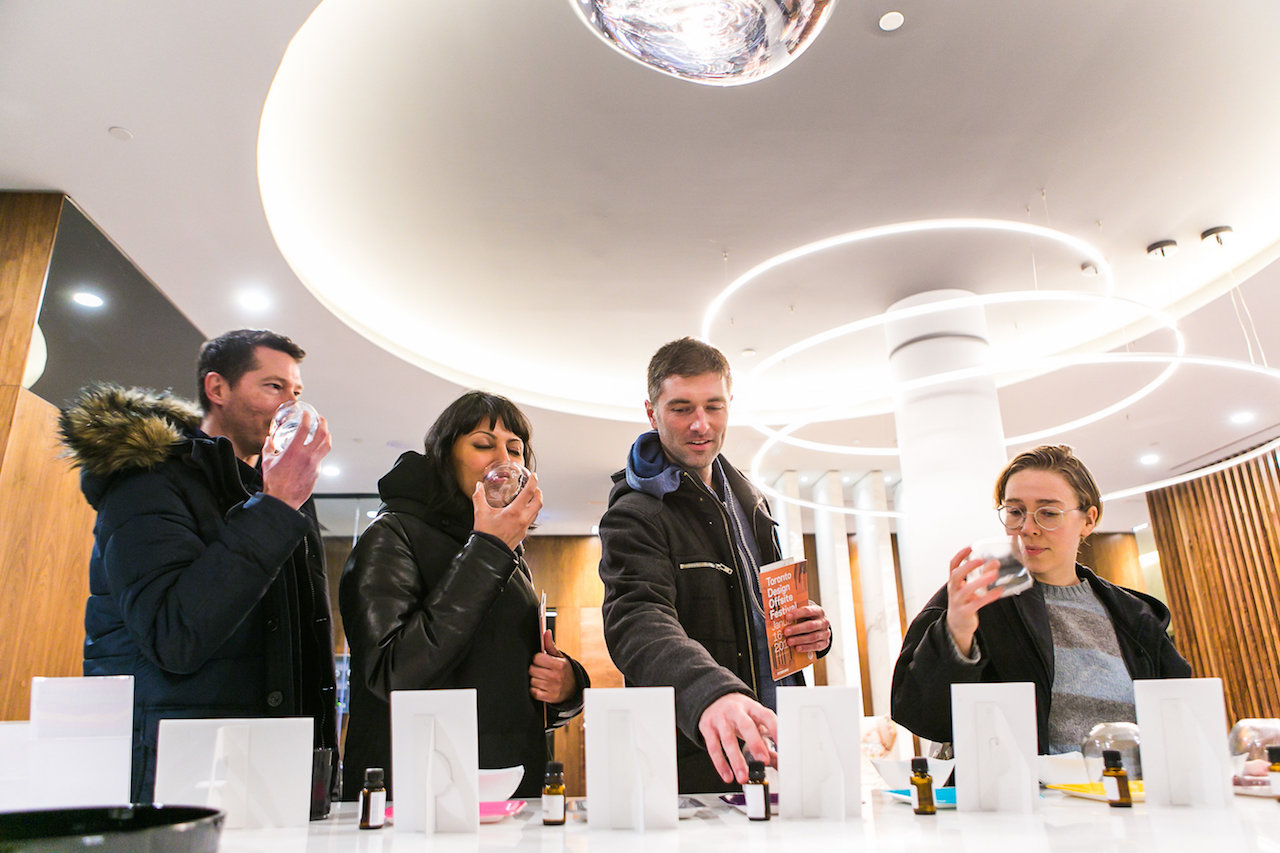 As a little girl, my mother would play a scent game. We would open up bottles of jams, jars or spices, and boxes of herbs: guessing and testing who could identify the most smells. My love and appreciation for scent had developed: and I was only 4 years old.
At this installation, I plan to re-create some common design elements through an olfactory perspective. Patrons will challenge their minds by seeing if they can identify design elements through scent. Metal, colours, woods, all have a scent but do you know what design smells like?
True to apothecary blending, these raw materials are natural, some organic and all to the expectation of Tracy's palette. This is Scent Design.
Scent | Story | Design | Vibration