Description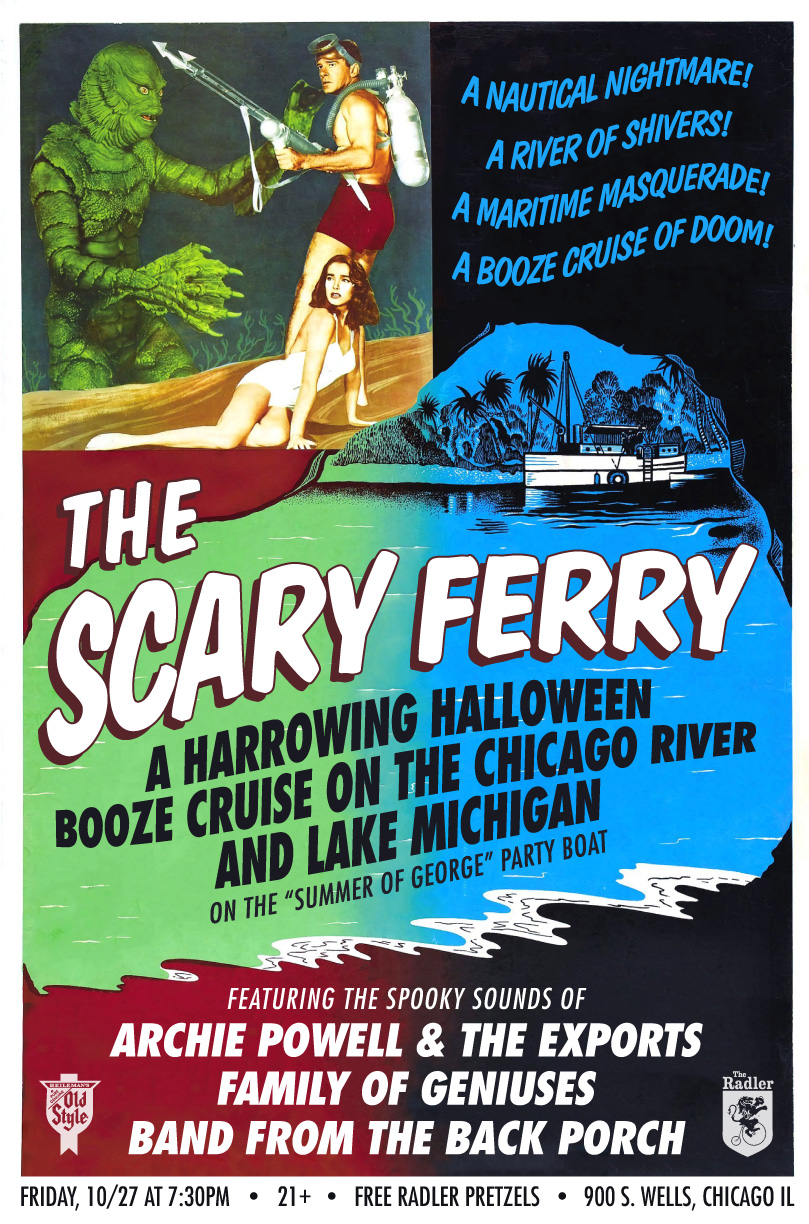 Climb aboard the Summer of George for a very special Halloween rock show on the Chicago River and Lake Michigan! Yes, this is real. We're gonna boogie down with Chicago's finest noise boys while cruising around on a 100-foot 2-level party boat. If you like live music and are looking for Halloween plans, look no further! This is your chance to see Archie Powell & the Exports, Family of Genuises, and Band from the Back Porch... on a boat!
Boarding at 7:30
Departure at 8:00 (Don't be left at the dock!)
Full service bar aboard the vessel.

ARCHIE POWELL & THE EXPORTS
http://www.archiepowell.com
Noisy, beer-fueled pop rock from Chicago, IL.
---
FAMILY OF GENIUSES
https://www.facebook.com/thefamilyofgeniuses
mmmoooooooosstttttllllllyyyyyyyy ppppooooooooppppppppp sooonnnggggsssssssss

---
BAND FROM THE BACK PORCH (a Saves the Day cover band)
https://www.facebook.com/bandfromthebackporchchicago
5 Chicago Saves The Day nerds comprised of members of the bands Space Blood, Laverne, Camo Hat, Boss Fight, Santah, Kodakrome, and Bev Rage and the Drinks.
---
Directions & Parking:
Head to 900 South Wells - The River City Marina building. Do not go inside the building. When you are on Wells arriving at the building, you will see a Summer of George sign on the fence with an arrow pointing toward the boat. Do not park in the River City building parking lot. There are other lots surrounding the River City building.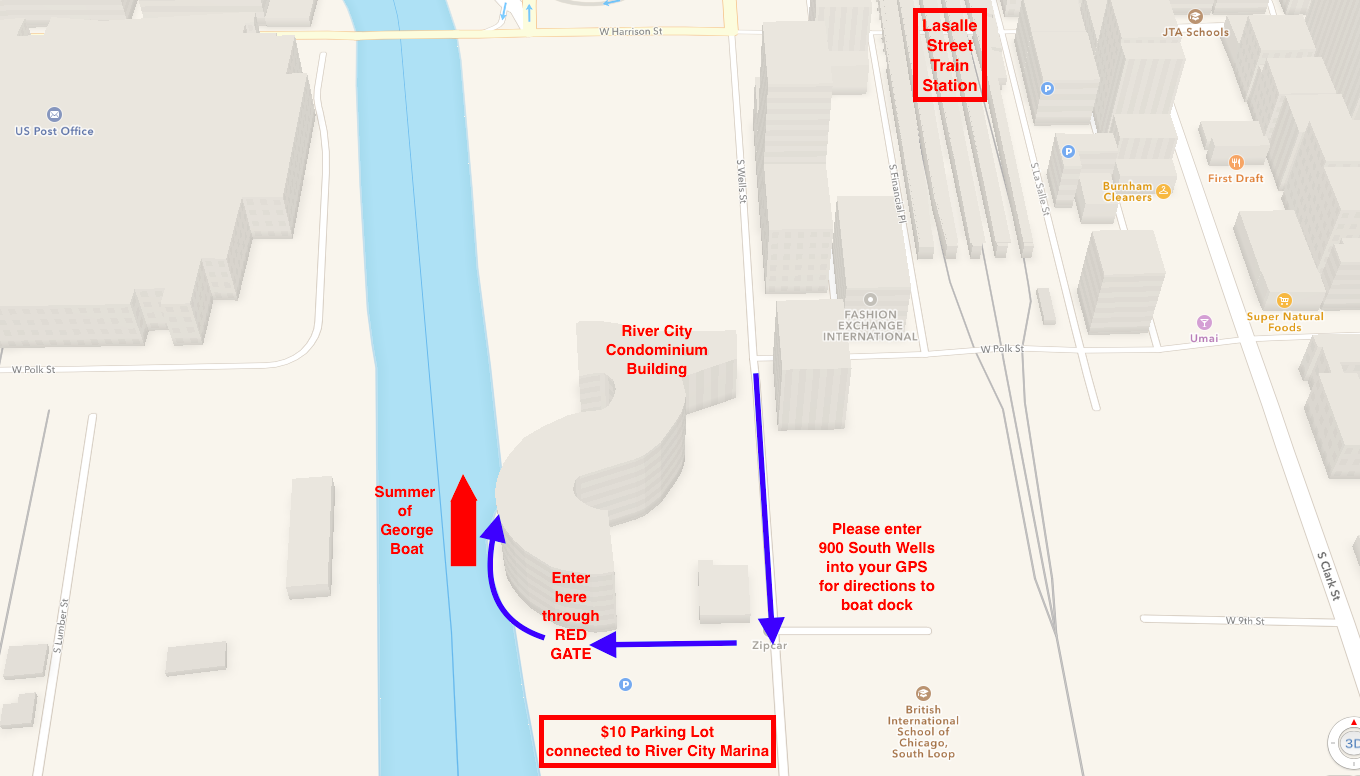 *** Please do not contact Summer of George. This event is organized privately.
Tickets are non-refundable.
Cruise happens rain or shine :)
21+
Date and Time
Location
Refund Policy