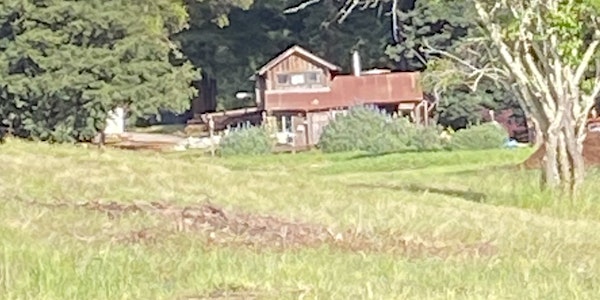 The Santa Cruz CommUNITY Harvest Music Festival
The Inaugural Santa Cruz CommUNITY Harvest Music Festival features Bay Area musicians, vendors, food, beer, and wine!
When and where
Location
Happy Valley Road Happy Valley Road Santa Cruz, CA 95065
Refund Policy
Contact the organizer to request a refund.
Eventbrite's fee is nonrefundable.
About this event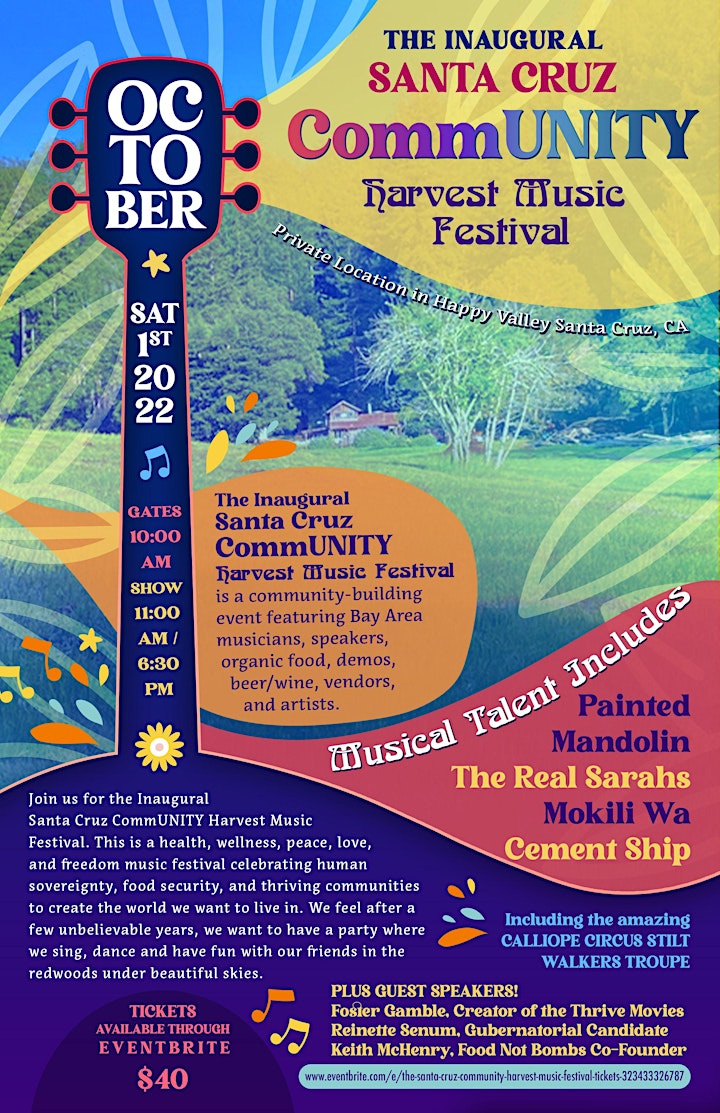 The Inaugural Santa Cruz CommUNITY Harvest Music Festival
October 1st, 2022
Gates at 10, show from 11am - 7:00pm
Tickets are now on sale! Get yours today!!
All proceeds go to Food Not Bombs.
The Inaugural Santa Cruz CommUNITY Harvest Music Festival is a community-building event featuring Bay Area musicians, speakers, vendors, food trucks (Arepa 831, local legend, India Joze, and El Buen Taco Truck), Discretion beer, and local wines!
Music
• Painted Mandolin
• Mokili Wa
• The Real Sarahs
• Cement Ship
Guest Speakers
Foster Gamble, Co-Creator of the Thrive Movies
Reinette Senum, California Gubernatorial Candidate
Keith McHenry, Co-Founder of Food Not Bombs
This is a health, wellness, peace, love, and freedom music festival celebrating human sovereignty, food security, and thriving communities to create the world we want to live in.
We feel after a few unbelievable years, we want to have a party where we sing, dance and have fun with our friends in the redwoods under beautiful skies. Get your tickets and get ready to fill-up your fun account!!
Feast your eyes on Calliope Circus, Shekinah Belly Dance Troupe, and the work of the late Merry Prankster Neil Cassady and Master Sand Castle Builder, Kirk! Feed your belly with Food Trucks El Buen Taco, Arepa 831 and legendary food of India Joze. Whet your whistle with beer from Discretion Brewery and local wines. This is going down Santa Cruz style! We can't wait to see you! October 1st, Saturday. Get your tickets, pre-sale only, and this will sell out! Whoop, whoop!!I ncluding the amazing Caliope Troupe Stilt Walkers
Waste Free Event! Bring reusable items. Enjoy fresh water at the water refill station.
***Address and directions to the Festival Location will be sent upon ticket purchase. The festival is within a 10-minute drive from downtown Santa Cruz. Please consider carpooling.
Parking: On-site parking is available.
Bring low-backed chairs and blankets for your comfort.
Bring your ID if purchasing beer and wine.
Disclaimer: *Please attend at your own risk. By purchasing a ticket you release the organizers of any responsibility for unforeseen conditions that may occur. You accept full responsibility for your participation in this private event. Rain, shine or government shenanigans, the show will go on! No refunds.
*We are bringing community together to share ideas. Just because words are shared, they do not necessarily mean the event organizers agree with or condone what they are saying.
*No smoking, no fires, no fireworks.
Volunteer options are available! Please inquire with event organizers about volunteering, having a booth, and becoming a sponsor.
Thank you!! Get your tickets now!
Adult ticket $40
Children under 12 $18 kids 0-3 Free!
Venmo separately Jill-Troderman (note "kid ticket")
Festival Schedule
10:55 MC Christine
Opening Prayer Inna
11:00 – 12:00 Band Cement Ship
12:00- 12:20 Speaker Keith McHenry
12:30 -2:00 Band The Real Sarahs
2:00- 2:15 Dancers Inna Belly Dancing
2:15-2:30 Speaker Reinette Senum
2:30 – 4:00 Band Mokili Wa
4:00 -4:25 Speaker Foster Gamble
4:30-5:30, 5:50-7:00 Band Painted Mandolin
Band Bio's
Painted Mandolin features
Painted Mandolin is a new all-star quartet dedicated to exploring the acoustic side of Jerry Garcia. The group digs into Garcia's music from his jug band days with Old and In the Way, the Grateful Dead's Reckoning, and his collaborations with David Grisman in the Garcia Grisman Band. And after 6 years together, they have written their 1st album of original material!
Joe Craven – violin/mandolin/percussion
Matt Hartle – lead guitar
Larry Graff – lead guitar
Roger Sideman – bass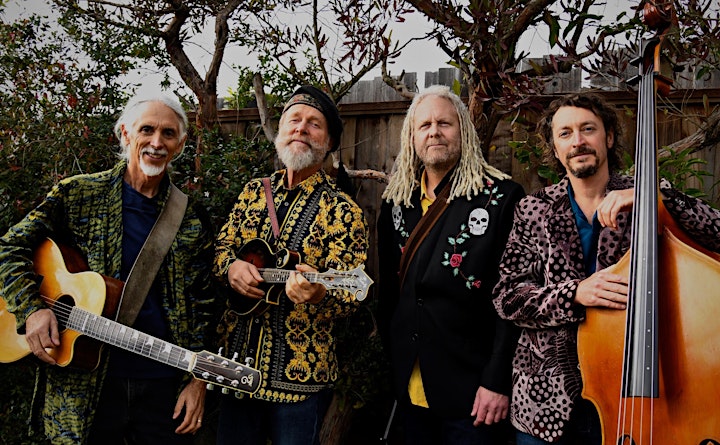 MOKILI Wa
Mokili Wa is a new and blossoming fusion and world music ensemble from Santa Cruz, California.
Mokili Wa, meaning "world, listen," is a supergroup composed of artists from different corners of the globe. Their musical influences and styles have blended into a world fusion, creating something fresh and new that everyone can listen to.
Fronted by virtuoso Elie Mabanza, a native of the Congo, the band is animated by a great diversity of influences, both musically and experientially. From the blissful grooves of Africa to the evocative harmony of fusion and jazz, this groundbreaking collective offers us an opportunity for deep connection and conversation in the spirit of hope and love. The sounds of Mokili Wa are truly unique and at the same time stirringly familiar as they remind us of our common humanity and ancestral roots. Their debut album "Are You Listening?", released in April 2021, features moving vocal performances from the magnificent Tammi Brown and an uplifting message to nurture the soul.
Elie Mabanza- vocals, guitar
Ryan Price- bass
Spencer Peterson- keys
Joe Rayhbuck- drums
Anne Stafford- sax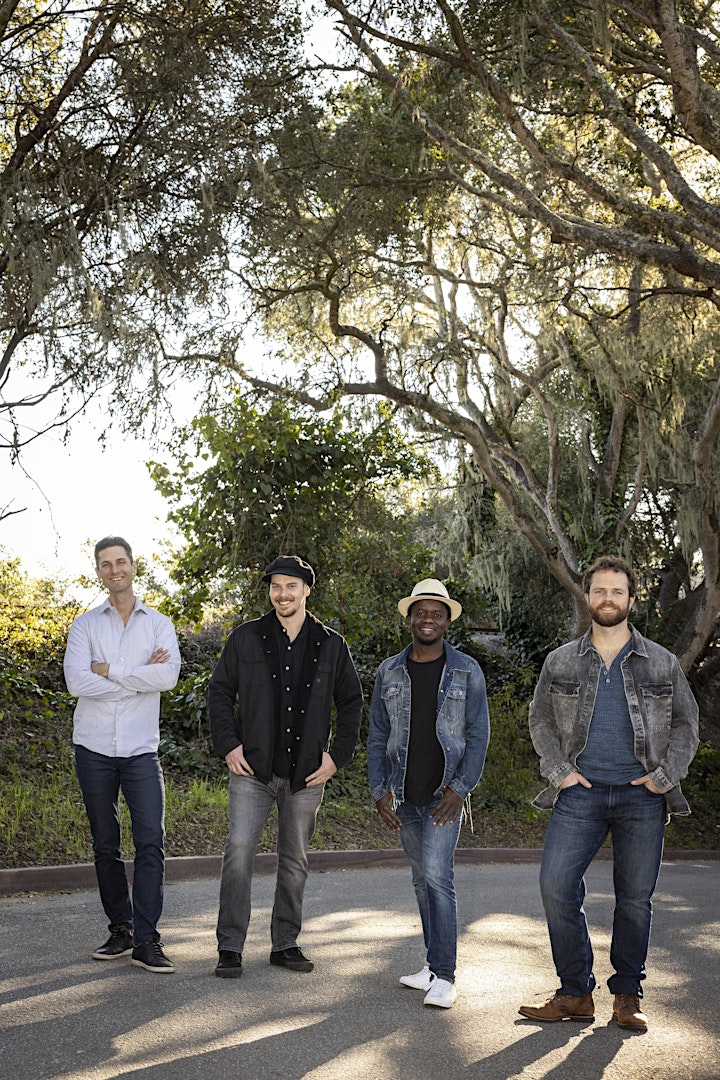 The Real Sarahs
With gratitude for the gift of music given them, The Real Sarahs offer back their gifts with open hearts and truth of purpose. These women seek to inspire, uplift, and entertain their audiences with songs that speak to the heart of the human experience. With the onset of regional and international touring in 2018, you can expect their voices to ripple out, touching more hearts and minds and carrying their message and influence to an ever- broadening field of music lovers. With warmth and humor, The Real Sarahs offer their REAL selves to the world as the women of song that they were born to be.
Featuring
Sarah Larkin
Sarah Ryan
Jen Rund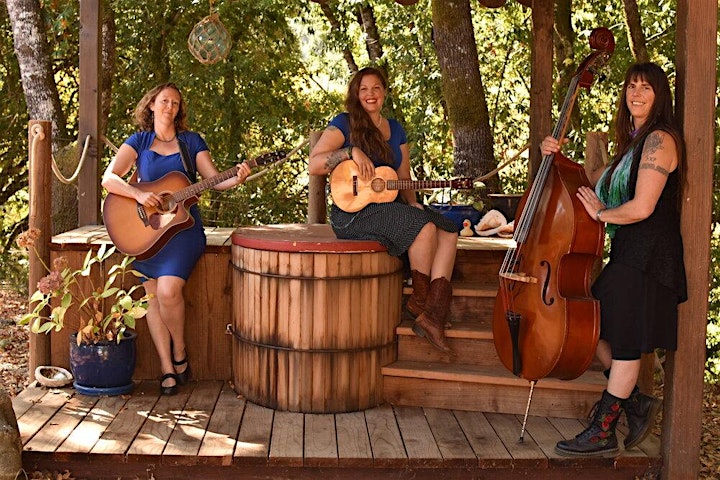 Cement Ship
Cement Ship was launched on January 1st, 2017 in Santa Cruz, California by singer/songwriter Tim Brady just three weeks before the SS Palo Alto (the band's namesake) was torn apart by heavy storm waves.
The music is inspired by the sea and its dynamic nature. The acoustic guitar style and singing tone from Tim can fit a wide array of genres but maintains a natural and stripped-down approach to the sound. Honest and raw, sweet and smoky. It has been described as 'Americana Soul' and 'Beach Folk'.
Less than two years after playing its first show, Cement Ship won 2019 NEXTies 'Band of the Year' for Event Santa Cruz. In 2020, Cement Ship was communally voted 'Santa Cruz County runner-up 'Best Local Band' for Good Times Magazine's best of 2020. An in-demand act locally, having played most venues in Santa Cruz as well the Santa Cruz Music Festival, Capitola Art and Wine Festival, and local radio appearances, Cement Ship has also performed around the US and Europe, most notably a 10 show, two-week tour of the U.K. in July 2019.
The Crew -
Tim Brady - acoustic guitar, vocal
Kai Hoornbeck - bass
Ryan Navaroli - saxophone
Lars Anderson - cello
Paul Chronopoulos - guitar, drums
Reinette Senum California Gubernatorial Candidate 2022
And Foster Gamble Creator of the Thrive Movies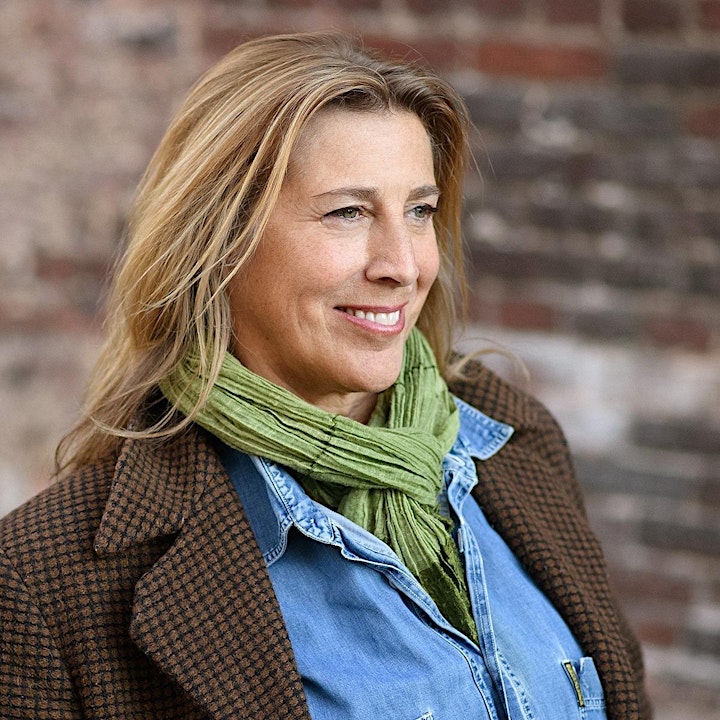 Keith McHenry, Food Not Bombs co-founder, Artist and author
Artist and author Keith McHenry helped start Food Not Bombs in Massachusetts in 1980. He has recovered, cooked and shared food with the hungry for over 40 years. Food Not Bombs shares food in over 1,000 cities in at least 65 countries around the world.
He has been arrested over 100 times for his involvement with Food Not Bombs, spending more than 500 nights in jail, and at one point he faced twenty-five to life in prison. Amnesty International declared their unconditional support for Keith calling him "a prisoner of conscience."
He has traveled all over the world speaking at colleges, bookstores, and cafes. While on tour he helps share food with the local group.
Keith is also the author of three books including "Hungry For Peace" and "The Anarchist Cookbook" and his memoir will be coming out soon.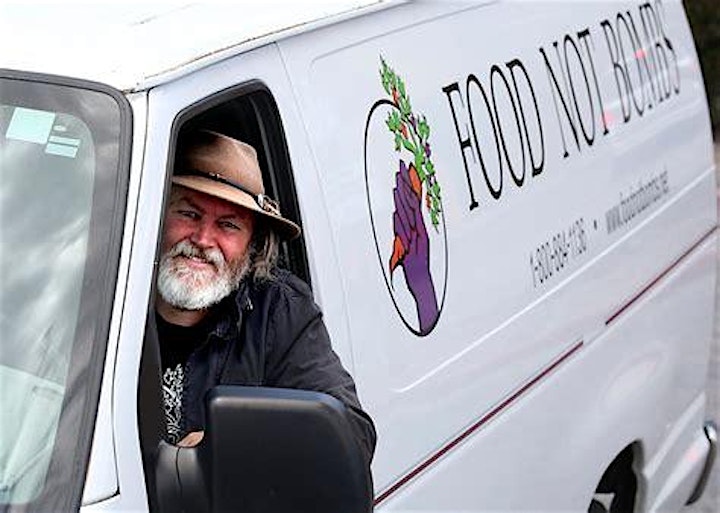 Calliope Circus Stilt Walkers Troupe