Description
The times are changing.
The SAN JUANS SUMMIT is bringing together those working for a new kind of Christianity rooted in the practices of loving God with all our hearts and humankind just like ourselves. When love conflicts with belief, love must win. Every. Single. Time.
We are inviting those helping faith leaders and individuals leave behind the narratives of exclusion, violence, greed, sexism, exploitation, and racism, and embrace instead new narratives of reconciliation, inclusion, nonviolence, generosity, equality, and sustainability.
We are deeply distressed with the values being infused into American society by our current president, his administration, and the entire religious system that made his ascension possible. We find it antithetical to the way of Jesus. We believe in the future, however, and we are coming out.
It is often necessary to change public perception before changing public policy. We are in the business of changing people's ideas and assumptions by telling and living out a better story. This summit is designed to encourage, connect, and equip forward-leaning, generous-hearted Christians.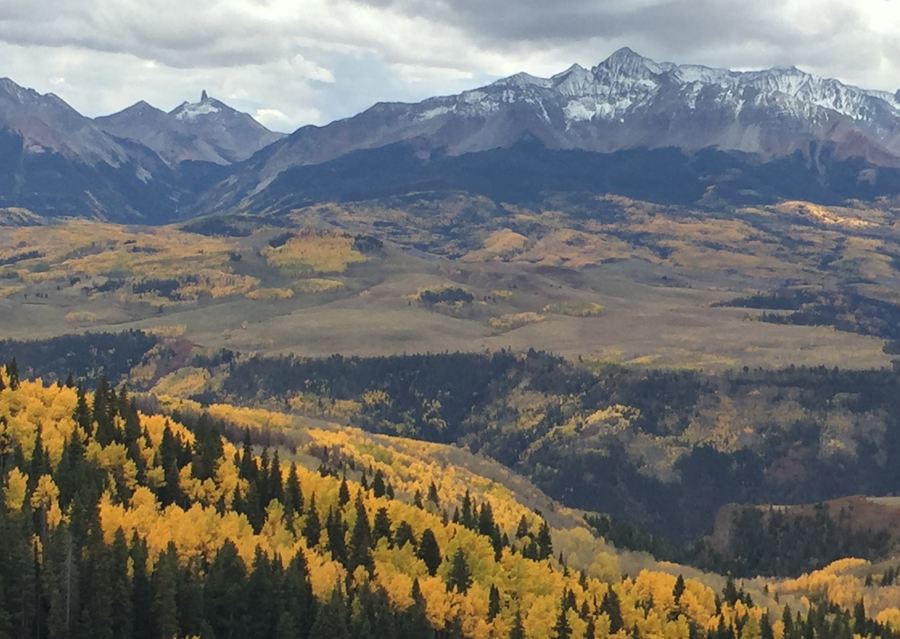 WHY THE MOUNTAINS?
Many of us feel the need to climb out of the valley, and head to the mountain-top.
We find ourselves wanting to get to the mountaintop not to ignore the crucial work of the valley, but to find new perspectives, be refreshed and connect with others on the same path and be inspired by what the future can look like.
In times of great importance, Jesus invited his friends to go to the mountain to seek clarity, understanding, and passion. Following in that spirit we are inviting people to a time in the San Juan Mountains of Southwestern Colorado to seek paths of transformation for faith and civic life.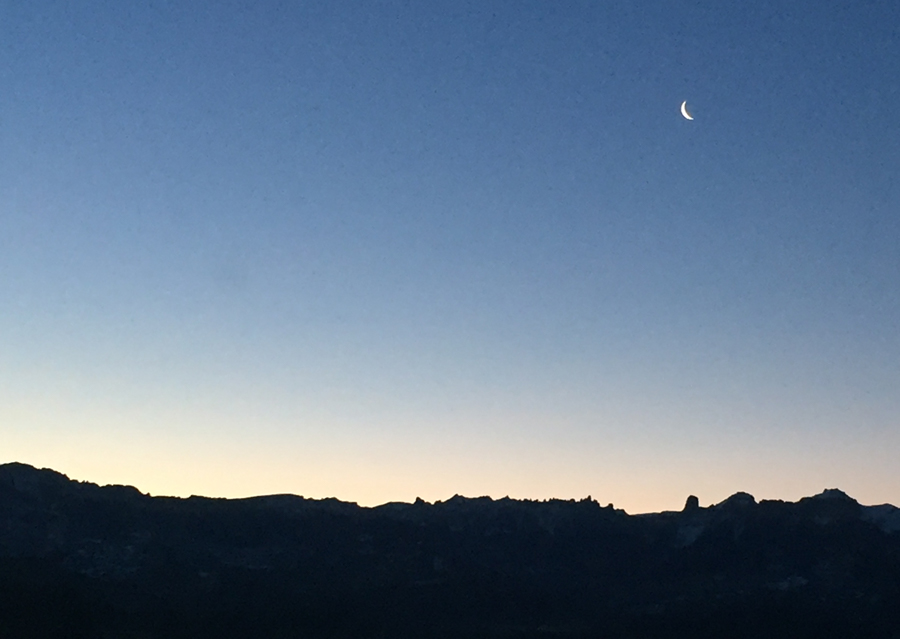 SPECIAL GUESTS
You. Other big names will be announced.
DATES: Monday, May 28, 2018 - 6 pm - Thursday, May 31, 2018 - 12 noon
COST: Common Good Christians has graciously offered to host our gathering which will greatly help reduce our expenses. The key to this event is the people who are in attendance. Our time will be curated and facilitated to bring out the best in all the participants. The base cost of making this event happen are covered by Common Good Christians, each person is asked to contribute $99 this money will go toward lunch each day (which we will have together) and some shared experiences. If you can contribute more, we would greatly value your support.
HOSTED BY: Common Good Christians (www.commongoodchristians.us) and Greater Things (www.GreaterThings.us)
FACILITATORS: While all participants will lead, present and set the agenda for the summit, John Pavlovitz, Doug Pagitt, and Samir Selmanović will serve as facilitators.
INTENTIONS AND GOALS:
We'll engage in vital conversations about what is emerging and converging among innovative, forward-leaning, generous-hearted Christians.
Our time together has five goals:
Planning/Conspiring: Our group will include people who are doing exciting and meaningful work across the United States and Canada. We have designed this event for the purpose of discovering new possibilities, finding synergies among our existing groups, and committing ourselves to participation in an agile, sustainable, and gently-powerful movement that is already underway in US.

Specialized Conversations: We will have plenty of opportunities for each person to suggest and host-specific conversations about issues you think are important.

Recreation for Re-Creation: There will be plenty of time for hikes, being outdoors, taking time to rest, eat great meals, and enjoy the town of Ouray, Ridgeway or take a day-trip to Telluride. We encourage you to come early for the Mountainfilm Festival that begins (Friday, May 25 www.mountainfilm.org) in Telluride. Any cost for admission to Mountainfilm and/or lodging before the Summit will be at your own expense.

Mutual Inspiration/Encouragement: Some of us will come with our tanks pretty empty, and others with our tanks full to overflowing. We'll have time together each day to ensure that all will leave with full tanks - with questions answered, with dreams confirmed, with plans solidified, with allies enlisted, sharing the joy of being seen and heard by one another. We'll have time for prayer, teaching, and storytelling each day.

Relationship-Building: Perhaps most important of all, we will leave with a lot of new friends who share a common vision and heart.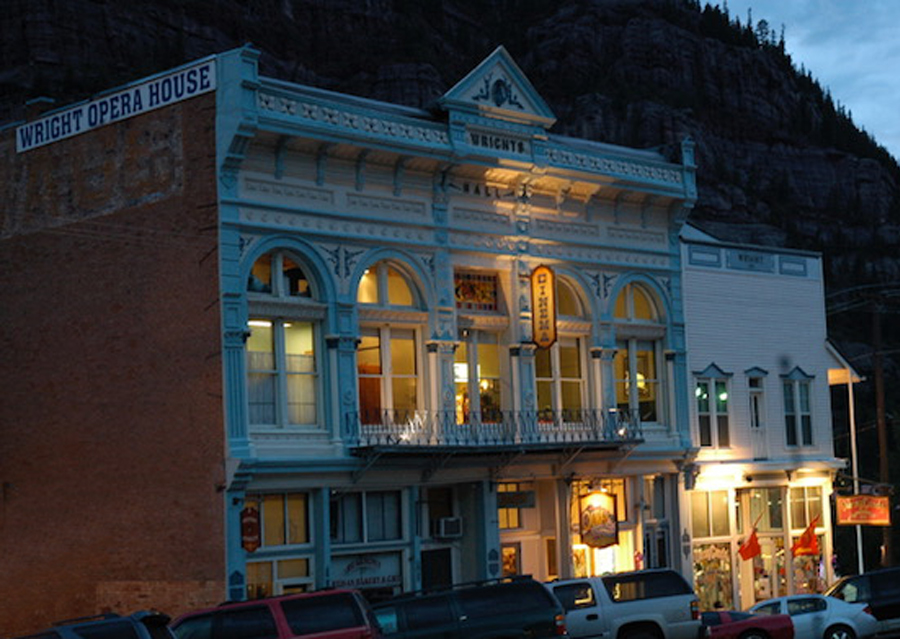 LOCATION: Ouray, Colorado (in the San Juan Mountains of Southwestern Colorado). Our meeting will be at the Historic Wright Opera House in Ouray (http://www.ouraycountyhistoricalsociety.org/Wrights.htm)
REGISTRATION: This event is limited to 75 people and registration is guaranteed if completed by May 20th.
TRAVEL: You will be responsible for your own travel. If flying, consider using MTJ (Montrose) or GJT (Grand Junction) airports. Denver International is also an option but will require a 6-hour drive. We will arrange shuttles from the MTJ (Montrose) or GJT (Grand Junction) airports, or you can rent vehicles and share expenses too.
LODGING: You will be responsible for your own food and lodging. There are four good housing options in and around Ouray for The San Juan Mountains Meeting.
AirBnB

or VRBO house or condo - we will have a Facebook group for you to connect with others to share a house or condo.

Hotels - There are a number of inexpensive hotels in Ouray

Camping - The KOA of Ouray - https://koa.com/campgrounds/ouray/

Cabins - The Ouray RV Park and Cabins http://www.ourayrvpark.com
SCHEDULE: Registration opens at noon, Monday, May 28. Events will begin at 6 pm. Our days will be arranged to facilitate the goals listed above. Each morning from 9-noon, we'll have large group gatherings and discussions. We'll break for you to have lunch and reconvene at 1:30. From 1:30 to 5, we'll meet in self-selected affinity groups. The evenings will be reserved for social connections. We'll wrap up by noon, Thursday, May 31.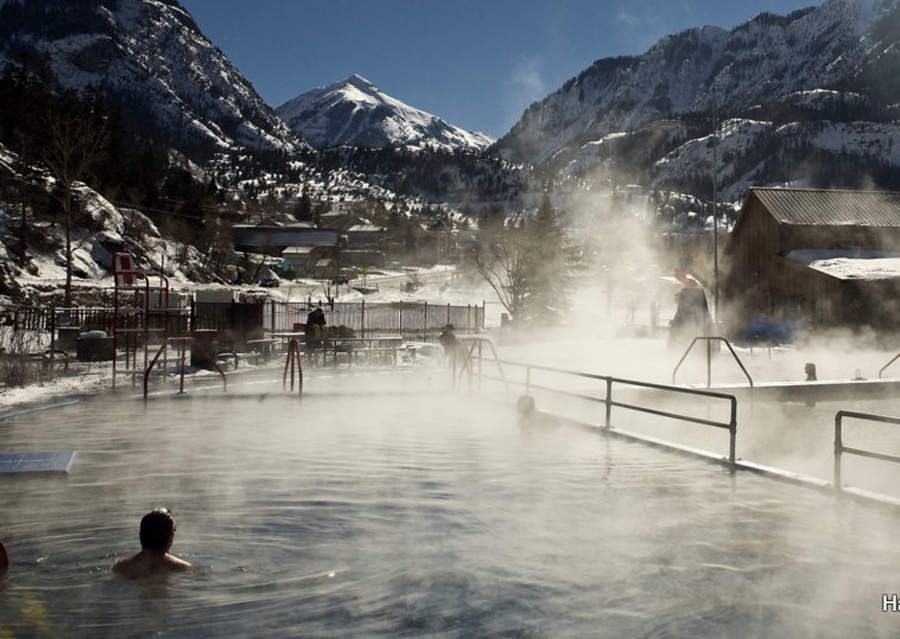 See you in the mountains!