Description
You're invited to San Francisco's Winter Cocktail Party... a special celebration of spiked eggnog, hot toddies, old fashioneds and winter beers - with DJs and a Dance Floor. And it all takes place at Bar Fluxus, SF's newest art bar that's tucked away in a secret alley you'd never find on your own.
Entry to The San Francisco Winter Cocktail Party is $5 at the door or get on Funcheap's exclusive guestlist - Free with Eventbrite RSVP which gets you entry, entertainment and access to drink specials. Bring cash/credit for drinks

THE SAN FRANCISCO WINTER COCKTAIL PARTY
December 14, 2018

LIVE PAINTING - Zack Wiseman is an underground street artist from Alaska who creates live paintings while playing chess against party-goers. So far he's undefeated.
WINTER COCKTAILS - Special crafted winter cocktails available for purchase only on this night
- "Black Jack" The Toddy King (Combo of a Mulled Cider and Hot Toddy) - Arkansas Black Apple jack, house-made toddy syrup (apple, maple syrup, cinnamon, allspice) and warm fuzzy feelings
- Copper Side Car (Classic Side Car with some xmas funk on it) - aged brandy, dry curacao, lemon, sugar, pimento dram
- New Nui - (Twist on a Don the Beachcomber's Nui Nui ) agricole rhum, allspice, overproof rum, lime orange juice, cinnamon vanilla syrup, bitters
WINTER BEERS - Woods Beer Co.
- Morpho - Herbal Ale / 6.0% - A tart, botanical beer made with yerba mate, hibiscus, and bay leaf for wine-like fruit and berry notes with a refreshing dry finish And just a touch of invigorating caffeine.
- Local Honey - Herbal Ale / 6.0% - Blossoming with scents of spring and the taste of Bay-Area honey, this special herbal brew is infused with our bees' favorite flavors: fragrant, fennel-like yarrow, the resinous bite of eucalyptus, lavender's sweet high note of mint and berry.
HAPPY HOUR DRINK SPECIALS FROM 10pm to 10:30pm

BOARDGAMES - Drink and play fun games like Sorry, Connect Four, Uno and more...
DJ / DANCEFLOOR - DJ Sef from Oakland spins at top clubs & lounges like City Nights, Holy Cow and Bar Fluxus
FREE CANDY
WHAT'S AWESOME ABOUT BAR FLUXUS
As colorful as a big box of crayons, Bar Fluxus (run by the same people behind Madrone Art Bar) adds color and spark to the San Francisco nightlife scene. Behind an unmarked door in the Hotel des Arts you'll find a unique bar with quirky art covering most of the walls that hosts literary events, performance art, dance parties, puppet shows (yes!) and comedy. Plus there's a Baby Grand Piano as a centerpiece.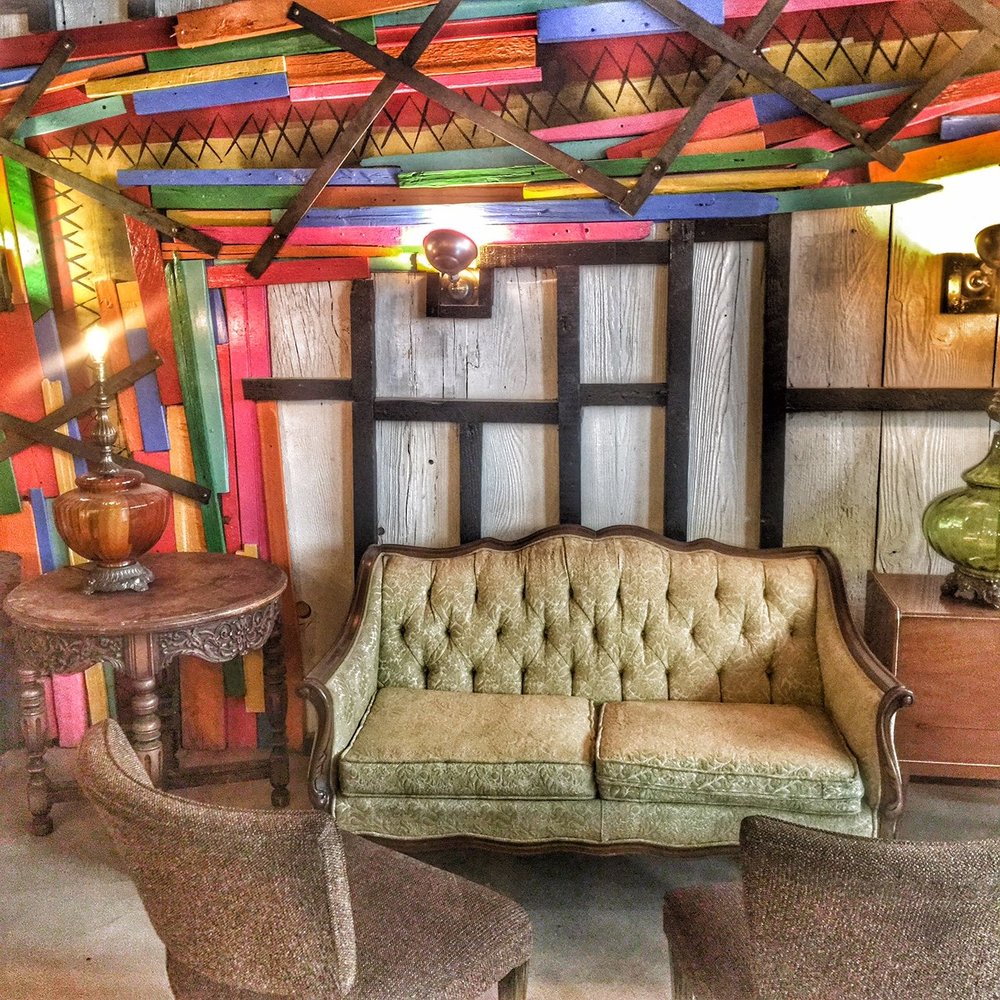 FAQs
Are there ID or minimum age requirements to enter the event?
The event is 21+. Valid ID required.