Description
You're invited to the 2019 San Francisco Mardi Gras Cocktail Party ... a special celebration of New Orleans-inspired cocktails at Bar Fluxus like The French Quarter, the Bourbon Street. and the Mardi Gras, SF's newest art bar that's tucked away in a secret alley you'd never find on your own.
Free Mardi Gras beads for the first 100 people.
AFTER PARTY! Don't forget to RSVP for the HellaRnB After Party (10p-2a) with DJs spinning TLC, Prince, Beyonce, Rihanna and more...
Entry to The San Francisco Mardi Gras Cocktail Party is $5 at the door or get on Funcheap's exclusive guestlist - Free with Eventbrite RSVP which gets you entry, games and access to drink specials. Bring cash/credit for drinks
THE SAN FRANCISCO MARDI GRAS COCKTAIL PARTY
Friday, March 1, 2019
Cocktail List
A menu of special cocktails just made tonight.
The French Quarter: Plantation rum, lemon, pineapple, and estragon syrup.
Bourbon Street: Bourbon, apricot liquor, espresso salt
Mardi Gras: Duck fat washed, cognac, thyme infuse bank note scotch, french caramel liquor.
ALSO
BOARDGAMES - Drink and play fun games like Sorry, Connect Four, Uno and more...
AFTER PARTY - Stay for HellaRnB Night with DJs and a dance floor starting at 10pm

WHAT'S AWESOME ABOUT BAR FLUXUS
As colorful as a big box of crayons, Bar Fluxus (run by the same people behind Madrone Art Bar) adds color and spark to the San Francisco nightlife scene. Behind an unmarked door in the Hotel des Arts you'll find a unique bar with quirky art covering most of the walls that hosts literary events, performance art, dance parties, puppet shows (yes!) and comedy. Plus there's a Baby Grand Piano as a centerpiece.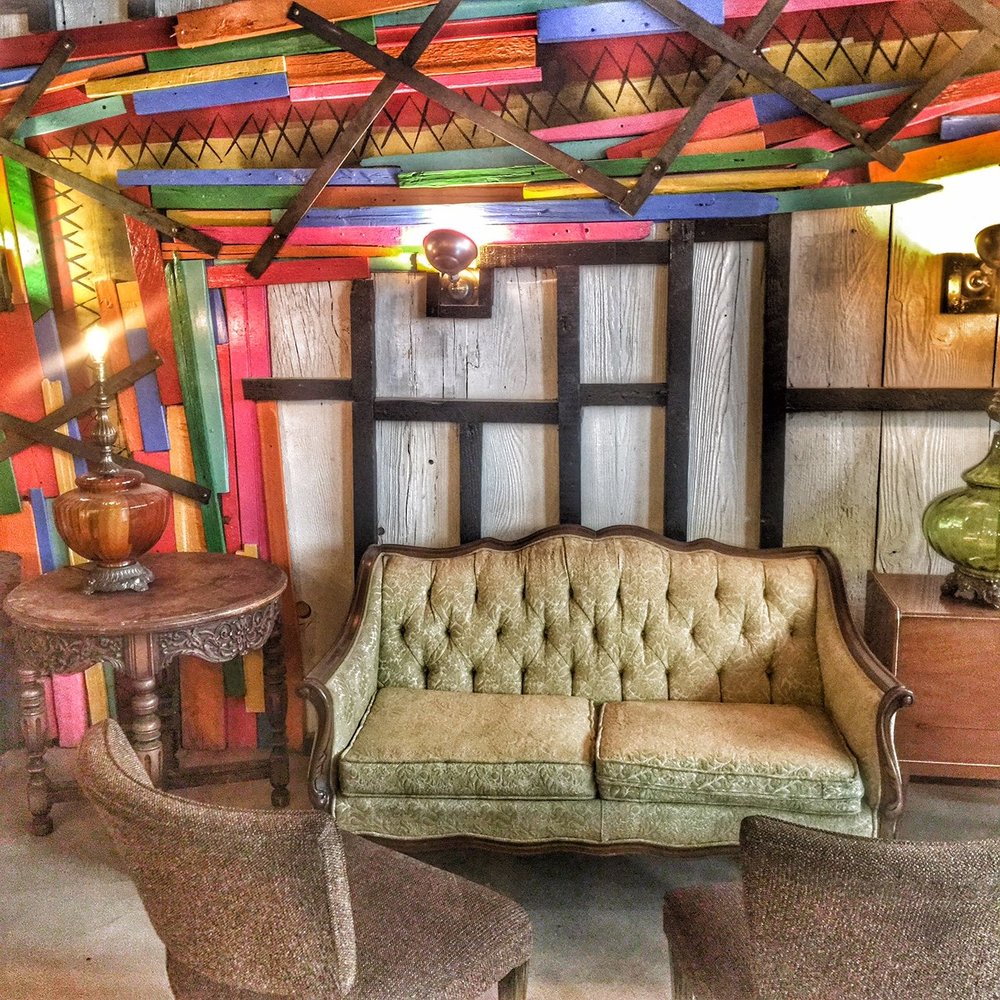 FAQs
Are there ID or minimum age requirements to enter the event?
The event is 21+. Valid ID required.
BAR FLUXUS PHOTOGRAPHY - Bar Fluxus + Andrew Ho Photography
PHOTO - Mark Gstohl