The San Francisco Greek Film Festival Drive-in Movie "Fantasia"
About this event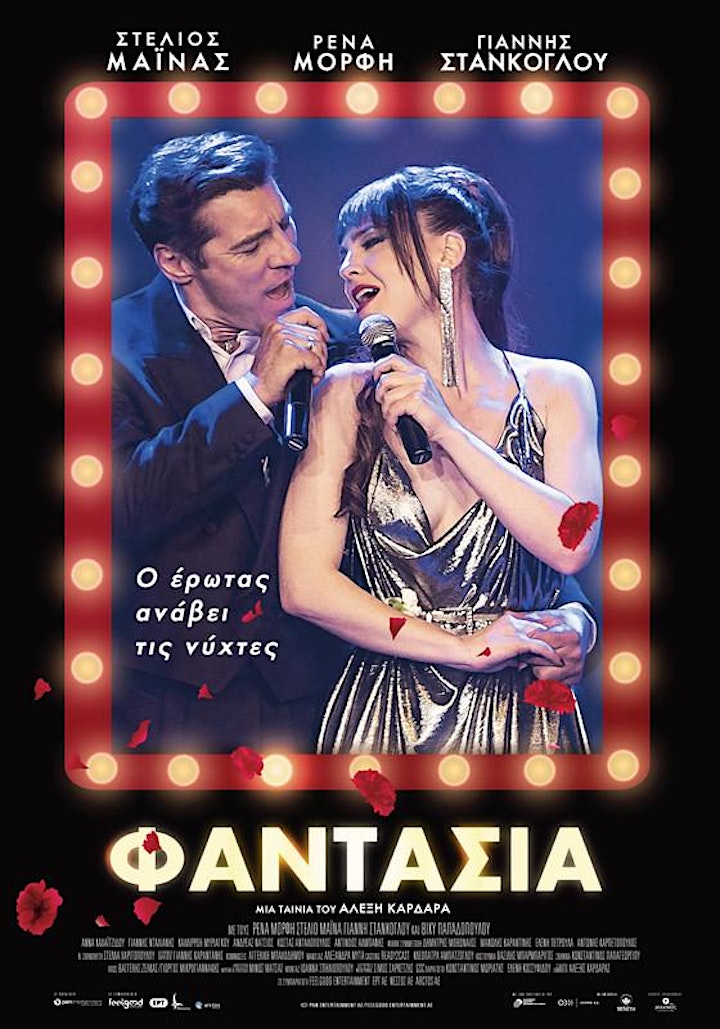 The San Francisco Greek Film Festival presents the film Fantasia!
Greece, October 1993. Greek Socialist party has just won the elections, television is dominated by trashy entertainment shows, and every night you can escape reality, or display your wealth in bouzouki clubs singing pop hits. Fotini, a young talented singer arrives in Athens to work in an old bouzouki club. The lives of the three musicians will change forever."Fantasia" brings to the screen the culture of bouzoukia, this unique Greek celebration of the good life. Moreover, it depicts the carefreeness, the abundance, and the euphoria of the Athenian nights of the early 90s as also draws its inspiration from the Greek urban-folk music scene. It's a homage to Greece's urban-folk music tradition and a farewell to the old school of folk songwriting.
Please click on the link to view the movie trailer Fantasia Movie Trailer
Cast:
Alexis Kardaras - Director/ Writer
Konstantinos Moriatis, Eleni Kossyfidou – Producers
Rena Morfi - Key Cast
Stelios Mainas, Stankoglou - Key Cast
Runtime:1 hour 37 minutes
Country of Filming: Greece
Language: Modern Greek with English Subtitles
Film Color: Color
Par 3 has created a safe, sanitized and secure environment so everyone can feel comfortable to enjoy delicious food, craft cocktails and a Spring movie!
DRIVE-IN Lot opens at 7:00 PM
Movie starts at 8:30 PM
$40/per vehicle: One Drive-In Movie Ticket per one vehicle. Fit as many people as your vehicle legally allows.
If you are interested in dining in your car you will need to walk to the restaurant and order food to go. We apologize that there is no online ordering at this time, we are in the middle of a POS (computer) transition. Indoor or outdoor patio dining at Par 3 before the movie requires a reservations. Please Call (650) 522-7525 to book your reservation.
As you enter the Poplar Creek Golf Course, turn LEFT. The drive-in is located at the East End of the Par 3 Parking lot.
Upon entering an attendant will guide you to your reserved stall and will provide an FM radio station to tune into for the movie sound.
Drive - In Rules
– Per the San Mateo County Health Order, everyone must wear a face mask outside their vehicle at all times unless you are eating or drinking
– Your vehicle must fit in ONE parking spot
– Headlights must be turned off while parked
– Large vehicles such as SUVs and trucks will be assigned to the back row of the parking lot
– No sitting on your roof
– No sitting in empty car spots, if you are outside your vehicle, please stay within your paid parking spot
– NO DOGS or pets are permitted unless it is a certified service dog
– No outside food or drinks
– Public Bathrooms available. While visiting the public bathroom face masks are mandatory. Please ask attendant for bathroom locations
– No Refunds / If you cannot make it please share with a friend!
Please help us by following these rules and HAVE FUN!
SF Greek Film Festival Website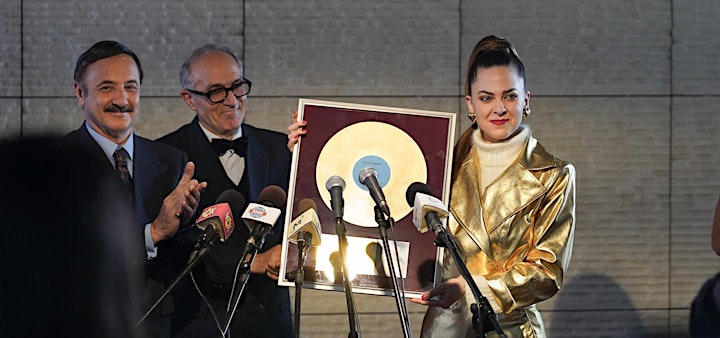 Organizer of The San Francisco Greek Film Festival Drive In Movie "Fantasia"
Surrounded by natural beauty, Par 3 at Poplar Creek offers outdoor patios and a unique, light filled indoor gathering space that connects to the great outdoors. Par 3 is a welcomed escape to enjoy great company, delicious food, craft beer, artisan cocktails - and just have fun!  Find an intimate spot of your own or mix and mingle under the sun and stars.  Take your seat indoors or outdoors and always be surrounded by nature. It all happens in a picture perfect setting.  At Par 3 the possibilities are endless.​