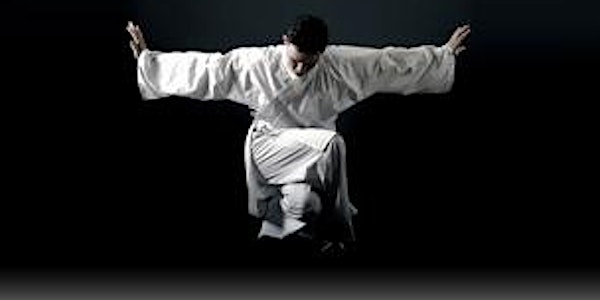 The Samurai Game®
When and where
Location
Cosmosphere Banquet Room 1100 N. Plum St Hutchinson, KS 67501
Refund Policy
Contact the organizer to request a refund.
Description
This event is for corporate, non-profit, community, and student leaders who wish to cultivate their capacity to lead lead teams through uncertain circumstances, into a worthwhile future.
The Samurai Game is a premium leadership development seminar that has been delivered internationally for Fortune 100 executives, government agency leaders, and -- more rarely -- for the general public. This opportunity to experience the game is sponsored, therefore the cost to participate has been reduced for all participants, including free participation for students, non-profit leaders, and community leaders.
If you have questions or concerns upon review of the information below, please call facilitator Brennan Smith at 323-528-9096.
LOGISTICS
-- TIMING -- Registration will begin at 8:30am, the workshop will begin promptly at 9am, and we will go until 6pm that evening. To receive the value of the experience, your participation in the full day is required.
-- CLOTHING -- Wear comfortable, layered clothing that you can move in (it's recommended to avoid dresses or skirts).
WHAT TO BRING
-- FOOD -- Please bring a sack lunch to enjoy with your fellow participants during the break. A regrigerator will be provided to keep your food fresh.
-- WATER -- Water will be provided. For environmental reasons, we request you bring a reusable water container.
-- JOURNAL and PEN -- We recommend that you capture in the moment the various revelations, thoughts, and insights that arise as a result of this experience.
-- COURAGE and ENERGY -- The game can get intense. We recommend that you bring your fullest sense of commitment, perseverance, and integrity.
Everything else you need will be provided for you.
THE SAMURAI GAME -- Expect Nothing, Be Ready for Anything.
THIS SEMINAR/WORKSHOP/PROGRAM CONTAINS
THE SAMURAI GAME®
A Copyrighted Simulation Owned By The Leonard Family Trust
© 1977 George Leonard
# TXu 1-626-797
International Copyright Secured. All Rights Reserved
The trade name "The Samurai Game" holds
US Trademark Registration #2,630,801
www.SamuraiGame.org