Description
The Samuel Project Summer Camp is a 4- week diversified fun-filled camp for youth ages 8-18. The camp is designed to teach youth how to prophesy; hearing and articulating the voice of God (I Cor12:10) to edify, exhort, encourage and the uplifting of those around them. According to Joel 2:28, the scripture says "And it shall come to pass afterward, that I will pour out my spirit upon all flesh; and your sons and your daughters shall prophesy, your old men shall dream dreams, your young men shall see visions".
It is evident that God is raising up a generation that will declare His works and confirm His word; and in doing so, God according to Proverbs 22:6 mandates us to train up a child in the way that he/she should go, for when they are old he/she will not depart from it. We train our children physically (sports), academically, and even socially, but the greatest of all is that we train, equip, and teach our children spiritually. With that in mind we offer a loving and safe environment to train and nurture your children spiritually.
CURRICULUM
CHARACTER BUILDING

PRAYER

FAITH

THE IMPORTANCE OF THE WORD OF GOD

INTRODUCTION OF THE PROPHETIC

HEARING THE VOICE OF GOD

YOUTH EVANGELISM & THE PROPHETIC


CLASSES ARE DIVIDED INTO TWO GROUPS:
JOSHUA TROOP
(AGES 8-13)
CALEB CLAN (AGES 14-18)
EACH LESSON IS BROKEN DOWN ON A LEVEL WHERE YOUTH ARE ABLE TO COMPREHEND AND APPLY EACH TOPIC ON A DAILY BASES
---


THE SAMUEL PROJECT AGENDA


·
Incorporate Spiritual Gifts w/ Natural Talents
·
Activate Prophetic
·
Activities & Fun
---


REGISTRATION FEES & SCHEDULE
DATE: JUNE 12 - JULY 8, 2017
MONDAY - FRIDAY
9AM- 2PM


EARLY REGISTRATION FEES:
NOW– JUNE 13
$95 PER CHILD (2
ND
CHILD $70)




*REGISTRATION DEADLINE JUNE 13, 2017*
WEEKLY FEES: $50 PER CHILD
(4 WEEKS/ $200)
----------------------------------------------------
REGISTRATION FEES INCLUDES: BREAKFAST, LUNCH, CLASS MATERIALS
COMPLETION OF COURSE:
CERTIFICATE OF COMPLETION
PROPHETIC PRESBYTRY
SCHOOL OF SAMUEL T-SHIRT
For More Information Contact:
Pastor Shamique Green
305-323-3125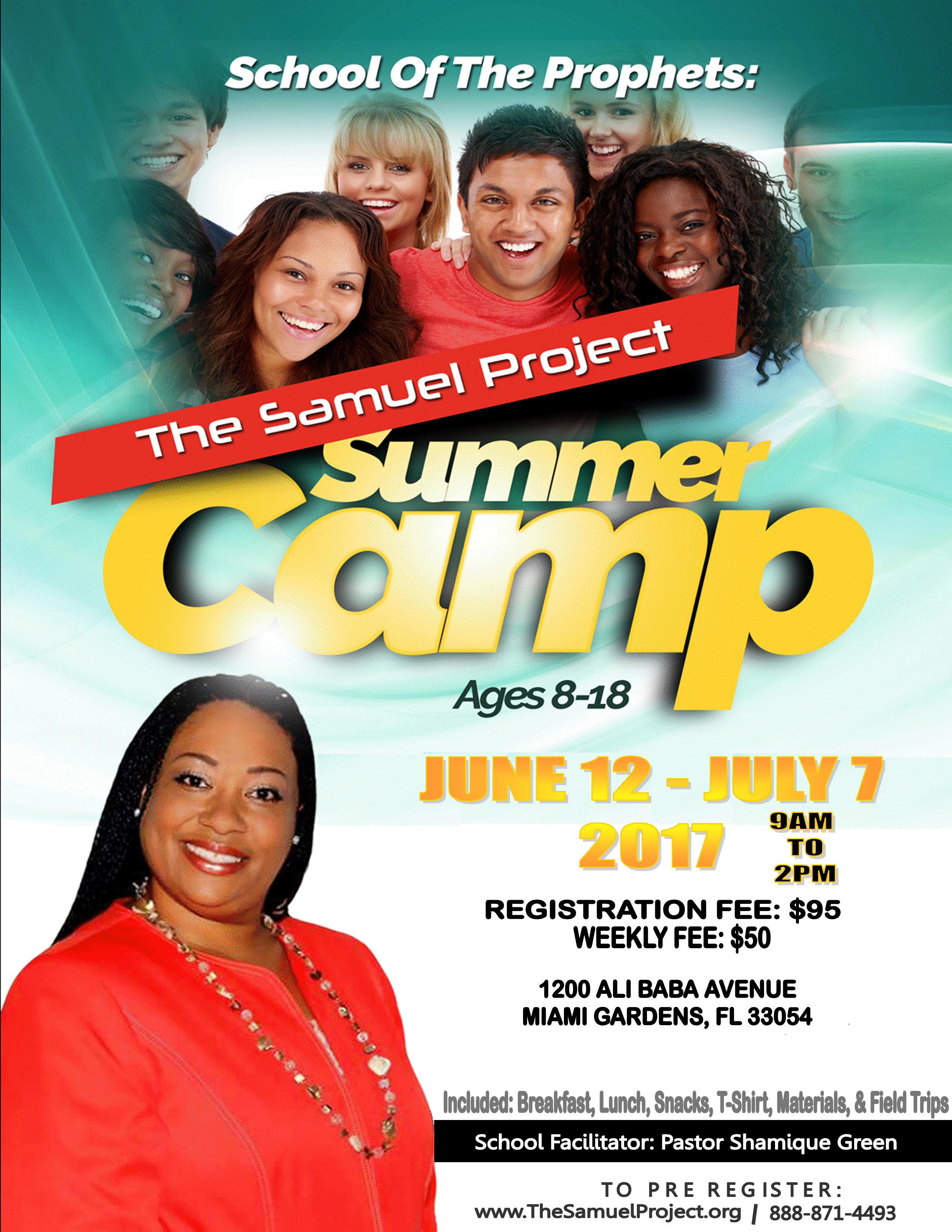 ---


CAMP FACILITATOR/DIRECTOR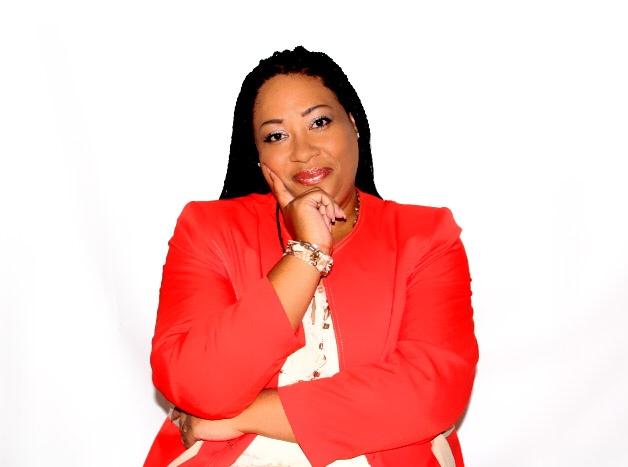 Pastor Shamique Green is the resident Pastor of 16 years at Kingdom Insight Deliverance Embassy where she serves along side of her husband Apostle Joe Green; Founder and Overseer. Pastor Shamique is an adamant believer that it is important that every believer should know the voice of God and that even the young of age are not exempt. Children are impressionable and are more susceptible to spiritual things because of their childlike faith. That is why it is important that we impart in them at a young age.
Pastor Shamique Green has had extensive training in the prophetic since 1999, completing courses at Ministry Training College under the leadership of Bishop Bill Hamon. Her call as a prophetess has directed her heart to help train others to hear the voice and articulate the heart of God through various workshops and seminars. "You are Never Too Young To Become Someone Great"!!!
*Apostolic/Prophetic Workshops
*School Of The Prophets
*Pastoral Counseling
*Leadership Development