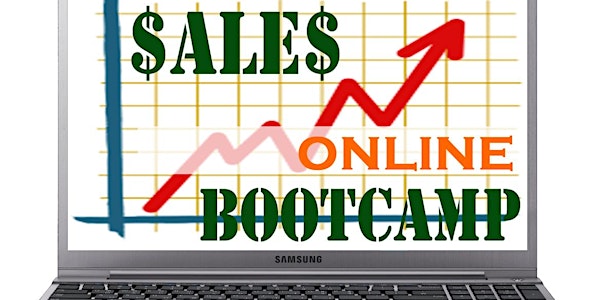 THE SALES BOOTCAMP™
Learn the Soft Sell System - how to make people love you while you're selling to them
Refund Policy
Contact the organizer to request a refund.
About this event
Are you a Sales Talent?
Interviewing more than 600 coaches and working with over hundreds of them we found that Sales typically does not come natural to coaches.
Coaches are all about helping and serving, not so much about selling.When it comes to asking for money, handling objections and closing a deal, a lot of coaches hesitate and are - consciously or unconsciously - concerned about being pushy, salesy and "creepy" when doing that.
BAD NEWS is, that you will never be able to scale your Coaching Business if you cannot sell. And... you might have to go back and get a job and give up on your dream of having an impact on other peoples' lives doing what you love.
GOOD NEWS is, that sales is a Learnable Skill.
That's why we created THE SALES BOOTCAMP™, a 2-day intensive workshop to give you a head start by practicing and drilling proven techniques so you don't have to be pushy, salesy and "creepy" when selling, but can use your natural talent to help people to your advantage.
Come and join us for this one day intensive experiential workshop and walk out of there with a "think-sales" attitude and a toolbox with techniques to directly apply for more revenue.
Apart from the tools we will play a game that will teach you in the most efficient, effective and fun way possible about the no 1 skill in business - and life: SALES!
More info HERE
What others say about the event HERE