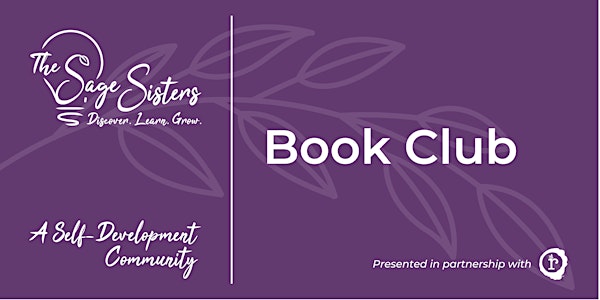 The Sage Sisters Book Club Discussion: Rewire for Wealth (Virtual)
Join us for a discussion about Rewire for Wealth: Three Steps Any Woman Can Take to Program Her Brain for Financial Success by Barbara Huson
About this event
For additional learning, join us for our workshop "Expand Your Money Mindset" on Sunday, July 17th.
ABOUT THE BOOK (from Amazon)
The men in her life had always handled Barbara Huson's money: First her father (the "R" of H&R Block), and then her husband, a stockbroker who turned out to be a compulsive gambler. When tax bills arrived for over $1m for his illegal deals, her ex left the country, her father refused to help, and Huson―who'd always been "scared and intimidated by money"―realized she had to grow up financially, fast.
Since that dramatic financial wake-up call, Huson has devoted herself to learning everything there is to know about women and money, and in Rewire for Wealth she goes to the very core of the disconnect between the two: According to multiple studies, women's and men's brains process information differently―and that has a profound effect when it comes to money. (Men, for example, view investing as a challenge; women see it as a threat.) Fortunately, you can "un-learn" previous bad lessons―and train your brain to process differently.
In Rewire for Wealth, Huson offers a proven and integrative approach to re-wiring your brain. Using the latest neuroscience, psychology, and mind-training techniques with original research that includes more than 20 years of hard-won financial expertise, she shows you how to quickly but methodically eliminate maladaptive financial behaviors, and expand your ability to build wealth.
By repeatedly applying a practical three-step formula―recognize, reframe, and respond differently―old brain circuits become weaker and new ones grow stronger, paving the way to a more confident approach to wealth building. You may never get a financial wake-up call as dramatic as Huson's, but the real, positive, and life-changing power to take charge, now, is at your fingertips.
ABOUT THE BOOK CLUB
The Sage Sisters Book Club meets quarterly to discuss a self-development book. Discussions are held on the 1st Thursday (in-person) and the 3rd Wednesday (on Zoom). Choose the date/location that suits you best.
The Book Club is open to everyone and is designed to help women* start and continue down a path of discovery, learning, and growth with other positive women. As a community, we find that continually exposing ourselves to new ideas and perspectives is a necessary component and the secret ingredient to growth and self-development. We encourage you to come with an open mind; read the books that you believe will help you discover, learn, and grow; and share your personal experiences and wisdom in a safe and supportive space. *The Sage Sisters uses an inclusive definition of women – we welcome cisgender women, transgender women, and nonbinary women.
Learn more about the Book Club and the discussion agreements.
THE SAGE SISTERS PARTNER
This program is presented in partnership with Rowan Tree, a coworking and cogrowth community in Herndon, VA that offers a physical workspace as well as a wide variety of professional and well-living programming. Learn more about Rowan Tree.