Description
The Safe and Together™ Model:
Improving Outcomes for Families Impacted by Domestic Violence Perpetrators
Drawing on his experience working with child welfare systems, domestic violence advocates, and courts, in the US and abroad, national trainer and expert David Mandel will provide a one-day workshop on the Safe and Together Model and domestic violence-informed practice.
This training will present how a focus on specific behaviors of domestic violence perpetrators can shift the conversation about children and domestic violence from the reigning paradigm of "failure to protect/blame the mother" to a focus on accountability for perpetrators as parents. David will also discuss domestic violence-informed child welfare systems, and how to improve collaboration between child welfare, domestic violence advocates, batter intervention programs, courts and law enforcement.
This training is kick off event for a year of planned activities to improve New Mexico's response to domestic violence cases involving children.
Meet the Trainer: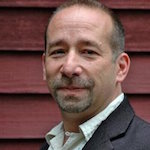 David Mandel, MA, LPC
Executive Director, Safe and Together Institute
With almost 30 years of experience in the domestic violence field, David's international training and consulting focuses on improving systems' responses to domestic violence when children are involved. Through years of work with child welfare systems, David has developed the Safe and Together™ Model to improve case practice and cross system collaboration in domestic violence cases involving children. He has also identified how a perpetrator pattern-based approach can improve our ability to help families and promote the development of domestic violence-informed child welfare systems.

David and the Safe and Together Institute's staff and faculty have consulted to United States' child welfare systems in a number of states including New York, Louisiana, New Jersey, Iowa, Wisconsin, Colorado, Connecticut, Florida, Michigan, the District of Columbia, Vermont, Oregon and Ohio. In the last five years, their work has expanded outside the United States with research, training and consultation in the United Kingdom, Australia, Canada and other countries. The Safe and Together Institute works closely with domestic violence advocates, in the United States and abroad, to help them more effectively work with child protection systems and better advocate for child welfare-involved adult and child domestic violence survivors. David has written and published online courses and is about to launch a new Safe and Together Model Certified Trainer initiative that will increase sustainable implementation of domestic violence-informed practice.

David has written journal articles on batterer's perceptions of their children's exposure to domestic violence and the intersection of domestic violence and child welfare practice. His chapter on "Batterers and the Lives of Their Children" was published in the Praeger Series Violence Against Women in Families and Relationships. The Safe and Together Institute blog can be found at www.endingviolence.com.
Schedule
November 1st
9:30am-4:30pm
Logistics
Location
NM Veteran's Memorial Center
1100 Louisiana Blvd SE
Albuquerque, NM 87108
Google Map
Meals & Snacks
Lunch will be on your own. We will provide coffee, tea, and light snacks throughout the day in the training room.
Cancellation Policy
There is no registration fee for this training. In the event you must cancel your registration, please contact us as soon as possible so we can release your spot.
Registration Requirements
DV Service Provider Programs: You must be from an approved direct domestic violence service program to be able to register. See details and registration limits for programs below.
Direct Victim Service Programs: You are allowed to register up to 2 people, at least one registrant must be an advocate or in front line services to victims and their families, if you are a director or supervisor you must also have an advocate registered.
DVOTI/BIP Programs: If you only provide BIP services/only work with offenders and not victims & children, then you are only allowed one registration spot per agency.

CYFD Employees: You must be a CYFD Protective Service Employee. CYFD DV Unit must approve your attendance - attendance list will be cross checked. (Please contact Rebecca Edwards, DV Unit Supervisor for information.)
Disabilities
NMCADV encourages persons with disabilities to participate in its programs and activities. If you anticipate needing any type of accommodation or have questions about the physical access provided, please call 505-246-9240 or email training@nmcadv.org in advance of your participation.
Funding
This training is funded in part by the Children Youth and Families Department, Domestic Violence Unit.