Description
Saturday, June 2, 2012
Cinema Connect presents ...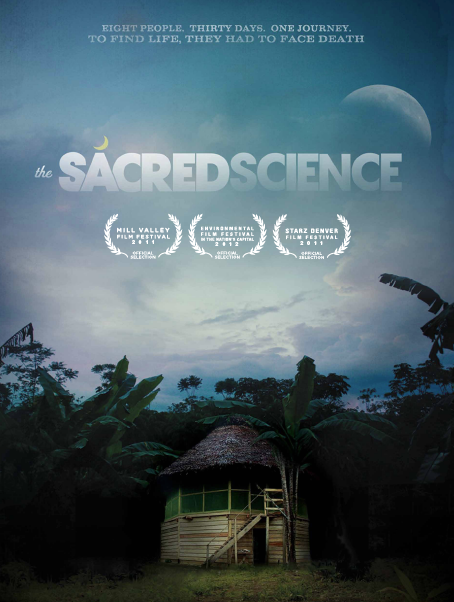 THE SACRED SCIENCE
8 People. Thirty Days. One Journey.
To find life, they had to face death.
Post-Film Dialogue with James Fadiman, Ph.D.
(Author: The Psychedelic Explorer's Guide: Safe, Therapeutic and Sacred Journeys, Essential Sufism, Be All That You Are, and Health for the Whole Person)
PARKINSON'S DISEASE. BREAST CANCER. DIABETES. DEPRESSION.
Despite remarkable advances in modern medicine, our society still struggles to effectively treat these and other common illnesses.
Witness the story of eight brave souls as they leave the developed world behind in search of deeper answers. Living in seclusion for one month in the heart of the Amazon jungle, these men and women take part in the powerful healing practices of Peru's indigenous medicine men, working with centuries-old plant remedies and spiritual disciplines.
Venue
Ted Adcock Community Center
535 Kelly Avenue
Half Moon Bay, 94019
Evening Schedule
7:00 Doors Open
7:30 Film and post-film discussion with Maggie Quinlan, Ph.D.

Tickets
Advance $12
Door $16
Free tea and parking
Film Synopsis
The mythology behind Amazonian Shamanism is a rich and fascinating study and the filmmakers behind "The Sacred Science" have sought to take the documentary experience to the next level by seeking real, tangible results. The indigenous plant medicines and spiritual rituals of the South American rain forest have been time-tested for thousands of years, and audiences will be treated to one of the most astounding accounts ever caught on camera in this groundbreaking new documentary film.
The Sacred Science follows eight people from all different walks of life, with varying physical and psychological ailments, as they embark on a one-month healing journey into the heart of the Amazon jungle. Working with a handful of local Shamanic healers and using a combination of plant medicine and intense spiritual exercises, the barriers between physical health and mental well-being are blurred and eventually eliminated altogether.