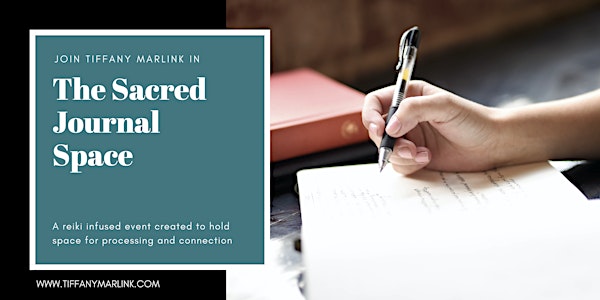 The Sacred Journal Space
A reiki infused interactive gathering with guided meditation, thought provoking journal prompts and intentional conversation.
About this event
Are you looking for connection, inner peace and presence?
Join a community of heart centered individuals as we connect with our inner wisdom in order to feel more grounded. This is a space where you are allowed to feel all of the feels of being a human right now and know that you are also whole and fully capable of finding your center.
Attendees will be led through:
a guided meditation
journaling prompts for self exploration and emotional processing
an intentional and interactive group conversation
This event might be for you if:
you are interested in using your journal to process your experiences
you are willing to be open to the what arises and what it may ask of you
you have some personal and spiritual development work under your belt
you are a lover of all things mystical, magical and manifestation related
you are looking for a place where you can be yourself
you would like energetic support in addition to mental and emotional processing
This event is probably not for you if...
you have resistance to journal writing or self-exploration
you are unwilling to take responsibility for your growth and potential
you are not interested in working with the Divine (Source/Universe/Higher Self/God/etc.) or Spirit guides
you are unable to participate in this class with a curious mind and open heart
you are in a state of crisis (please seek the appropriate therapeutic or medical support)
Ground rules:
Be curious and open hearted.
Be respectful of yourself and each other.
Emotions are welcomed and encouraged.
This is a judgement free zone (including for yourself).
You are responsible for the energy you bring into this space.
Support is offered freely but we do not rescue.
Ask for what you need.
This will be set up as an online, interactive space. Being able to participate with your audio and video turned on is preferred but not required. In order to create space for authenticity and vulnerability, this class will NOT be recorded.