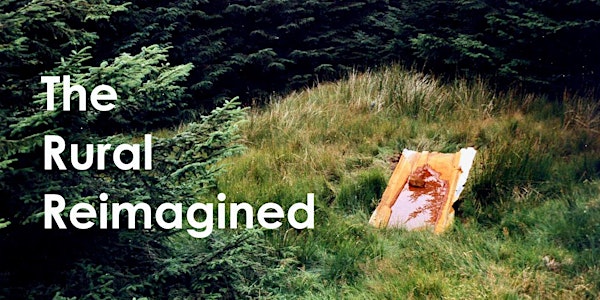 The Rural Reimagined: Scotland Practicum
Connecting Irish and Scottish Artists and Writers with Rural Practices and Narratives.
Date and time
Mon, 4 Oct 2021 09:30 - 17:30 BST
Location
Royal George Hotel Tay Street Perth PH1 5LD United Kingdom
About this event
This event relies upon local experts and knowledge to inform the audience of artists and writers, with the aim of stimulating new collaborations between Irish and Scots who work creatively, to address and reimagine rural life (especially during the pandemic and post-Covid).
With this is mind, the following questions are posed:
What are the things that need to be reimagined?
What would make life better for regenerating the Scottish rural environment, its resources, animals and people?
Or making life more sustainable?
Schedule
9.30am-12.30pm Coach Tour of surrounding Perthshire area, looking at different land uses and ways to frame rural practices **Pick-up at Royal George Hotel**
12.30-1.15pm Light Lunch at Royal George Hotel
1.15-2.15pm Speaker Session 1: Social Aspects of Rural Living
2.15-3.15pm Speaker Session 2: Relationship with Water
3.15-3.30pm Comfort Break
3.30-4.30pm Speaker Session 3: Environmental Regeneration
4.30-5pm Open group discussion
5-5.30pm Close of event with wine and informal conversation
After this event and a similar one held in Ireland, the next step will be to connect our conversations and discussions through the website and web forum! We aim to link artists, writers and rural people across both Ireland and Scotland--and to help nurture collaborations and projects.