Experience the ruins, remnants and mementos of the original Presidents Park while contributing to a great cause.
About this event
COME SEE THE PRESIDENTS HEADS UP CLOSE AND PERSONAL DURING JULY 4TH WEEKEND! PARTIAL PROCEEDS WILL BE DONATED TO THE CONNOR'S HEROES CHARITY.
Founded in 2006 as a salute to Connor Goodwin, who triumphed after 2-1/2 years of cancer treatment as a preschooler, Connor's Heroes is named after Connor and in honor of the heroes who supported his family throughout his treatment. Today, Connor's Heroes is a Richmond, Virginia-based nonprofit dedicated to helping the families in Central Virginia cope with childhood cancer and our community's researchers conquer it.
https://www.connorsheroes.org/about-us/#contact-us
Several remnants from the original tourist attraction that was open from 2004-2010 will be on display as accompaniments to the 42 decaying sculptures that have now fallen into a significant state of disrepair. The mementos that will be on display include several of the original placards, park signage, vintage Park images,an authentic First Lady dress and much more.
In addition to opportunities to take pictures of the sculptures, interesting facts and stories will be shared amongst our guests throughout the day. Presidential trivia with PRIZES will be held during several sessions. Additionally, merchandise such as prints, puzzles, magnets, books and other souvenirs will also be available for sale from two of Virginia's premier "abandonment artists".
An additional donation link has been set up in the Eventbrite ticket portal. 100% of the proceeds from this link will be donated to the Connor's Heroes charity.
TICKETS ARE LIMITED
FAQ's
Where will this event be held? At the location of the Presidents Heads, which is at 8212 Croaker Rd. in Williamsburg, Va. The name of the business is Hampton Roads Materials. The same event will be held on July 4th as well. Parking instructions will be sent with the guest e-mail that is distributed 48 hours prior to the event.
How and when will I receive specifics and logistics for the event? An e-mail will be sent to the address used to register about a week before the event begins. A reminder e-mail will be sent a few days before the event begins. I post frequent event information on my Facebook page "John Plashal Photo" and in my Instagram stories "johnplashalphoto".
Why is there a difference in the ticket prices? The morning pass is less expensive than the afternoon pass because, in the event of a sunny day, the Heads are back lit in the morning, which could be problematic for photographers. The Heads become front lit by 1PM.
What is the refund policy? Refunds are accepted up until 48 hours prior to the beginning of the first event of the day. No refunds will be accepted if requested within 48 hours of the first event of the day. ALL REFUNDS MUST BE REQUESTED THROUGH EVENTBRITE.
What is included in the VIP Pass? This ticket is offered for those that prefer to experience this event in the absence of crowds. Only 10 tickets have been made available for sale. An optional personalized Presidential Storytelling and Q&A session will be offered by John Plashal. Additionally, each guest will receive a "Presidential Gift Bag" which includes two 5 x7 luster prints and a magnet. VIP guests are not obligated to vacate the area at the conclusion of their session. They are welcome to stay as late as 5PM.
Is each event two hours in duration? Each event is NOT two hours long, rather a two hour window of opportunity for you to visit. That being said, you will receive an itinerary in an email 48 hours prior to the event with the scheduled times of the Presidential Trivia and Storytelling sessions. It is up to you if want to participate in those sessions.
I am a photographer. Can I take pictures or fly a drone? Yes. Photography and videography is allowed as long as etiquette is exercised. Drones may NOT be flown during the speaking sessions.
Do you conduct this program if it is raining? Yes. Unless it is forecasted to be sustained and heavy. We have a high threshold for cancellation out of respect to those that spend days traveling to the area in anticipation of this highly unique experience. Many guests actually prefer rainy and moody weather as it lends to the eerieness of the locale.
Can I buy tickets on the spot? Only if the event is not sold out.
What ages encompass a YOUTH TICKET? Ages 8-17 require a YOUTH TICKET. Ages 7 and under are free and are listed as a CHILD TICKET.
Are there bathrooms on the property? Yes. There are portable toilets on the property.
Are dogs allowed? Yes. Canines are our best guests. Having your dog on a leash is required. Please make sure to carry a bag to clean up after your dog.
I am traveling from afar to visit the Presidents Heads and would like some recommendations on lodging? Williamsburg is about 10 minutes from The Heads and offers accommodations that fit ALL budgets.
Do you conduct other events at The Presidents Heads? Yes. We offer photography workshops to accommodate beginners, intermediates and pros, both during the day and at night. We also offer occasional nighttime flashlight tours of the Heads.
If I have further questions, to whom should I direct them? Please send an e-mail to "thepresidentsheads@gmail.com" with any additional questions. Please allow 1-2 days for a response.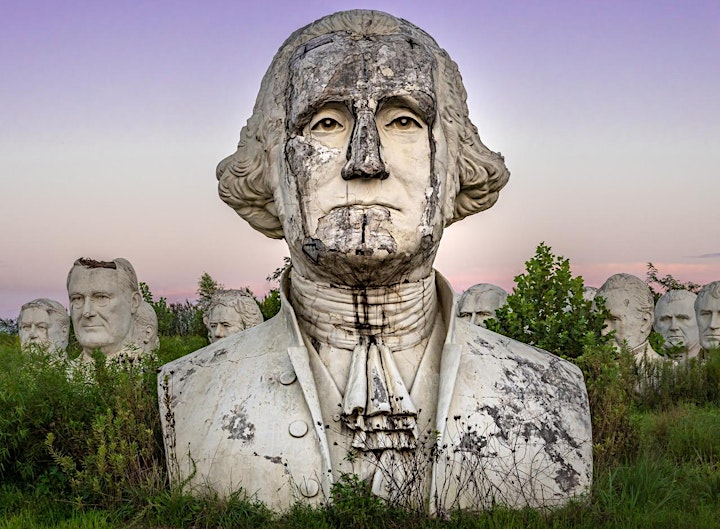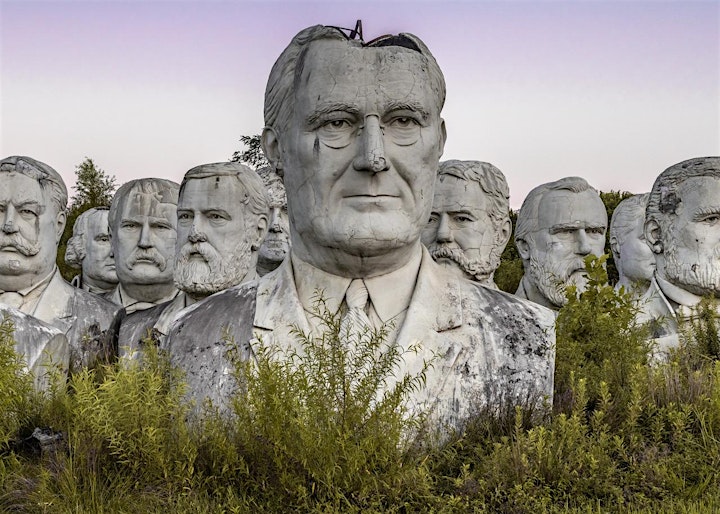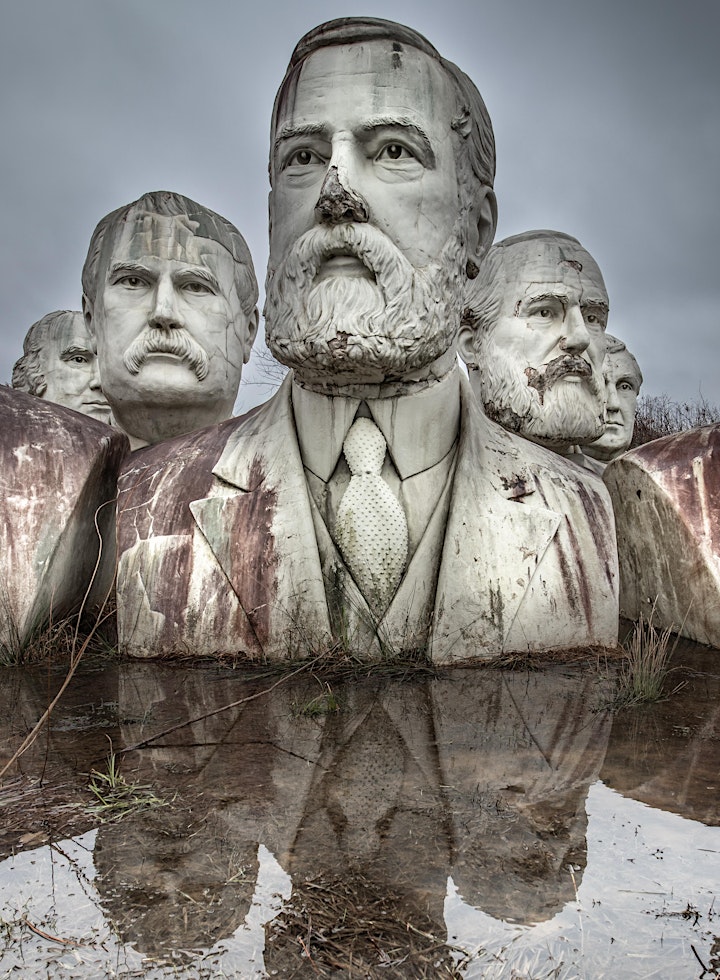 Organizer of The Ruins of Presidents Park - Connor's Heroes Charity Event