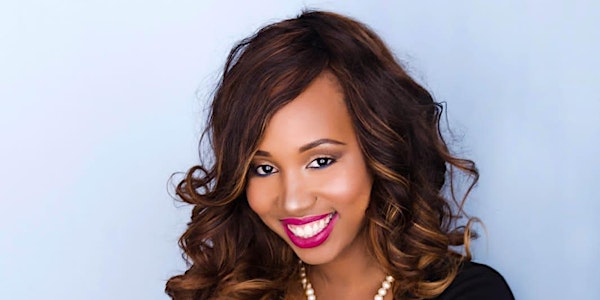 The RUBE Workshop
The RUBE workshop is a conversation igniting an internal course of action inspiring change and redefining beauty.
Refund Policy
Contact the organizer to request a refund.
Eventbrite's fee is nonrefundable.
About this event
RUBE is Rose-Anne Uwague's Beauty Evolution and is pronounced ruby. It was birthed to dispel unrealistic standards of beauty and embrace one's unique identity.
In this workshop, we will talk about your personal roadmap and how you arrived at your current destination; learn how to stop getting in your way, dismiss thoughts that no longer serve you and create the life you want.
This group coaching session is designed to help women see the beauty in everything so they can light a fire in the world. Join us as we deep dive into some of the stories you told yourself that are holding you back from walking in your purpose.
RUBE has been a journey for Rose-Anne Uwague that started in 2016. RUBE is an empowering cosmetic campaign featuring lipsticks and eye shadows that fuses cosmetics with affirmations. RUBE is a reminder to cultivate inner beauty as women enhance outer beauty. Like a ruby, Rose-Anne Uwague believes that women are precious jewels, so she inspires them to know their worth and never compromise their values. What began as a cosmetic campaign featuring three lipsticks and three eyeshadows is evolving and continues to do so with the hope that it will impact generations to come.
For more information about the instructor, Rose-Anne Uwague, please visit the website at www.roseanneuwague.com
The sessions will be held on Zoom and the link and calendar invitation will be shared after registration.
What to expect
● Recordings - The call will be recorded so I can watch the replay and respond personally to anyone as needed, ideally I would like you to have your cameras on so we can connect more authentically but I understand if you need to have it off
● Dress code - again, the call is recorded so keep that in mind, no dress code but just know that I will have on lipstick!
● Device - I will share my screen sometimes and that works on mobile but it's probably a more enhanced experience if you work from a laptop using gallery view
● Safe Space - what happens here stays here, I won't ask you to sign an NDA but I would love if we operate on an honor system and keep the information others share confidential
What you will need
● An open heart and mind
● Paper/journal and pen
● Beverage of your choice
About the Facilitator
Rose-Anne Uwague is a Productivity Coach, Life Strategist, Human Resources professional and Author. She is the founder of Light A Fire, a personal growth and development organization that provides life-enhancing resources and tools for women who seek to live healthier, freer, happier, and more purposeful lifestyles.
Passionate about igniting purpose to help women identify and achieve their goals, Rose-Anne has been nicknamed "The Igniter". She challenges women through accountability and introspection to set milestones, tackle their vices and operate in their power to accomplish their mission. As a Life Strategist, she distinguishes her productivity coaching by helping her clients pursue harmony, employ grace and strategy rather than hustling, grinding and struggling.