Description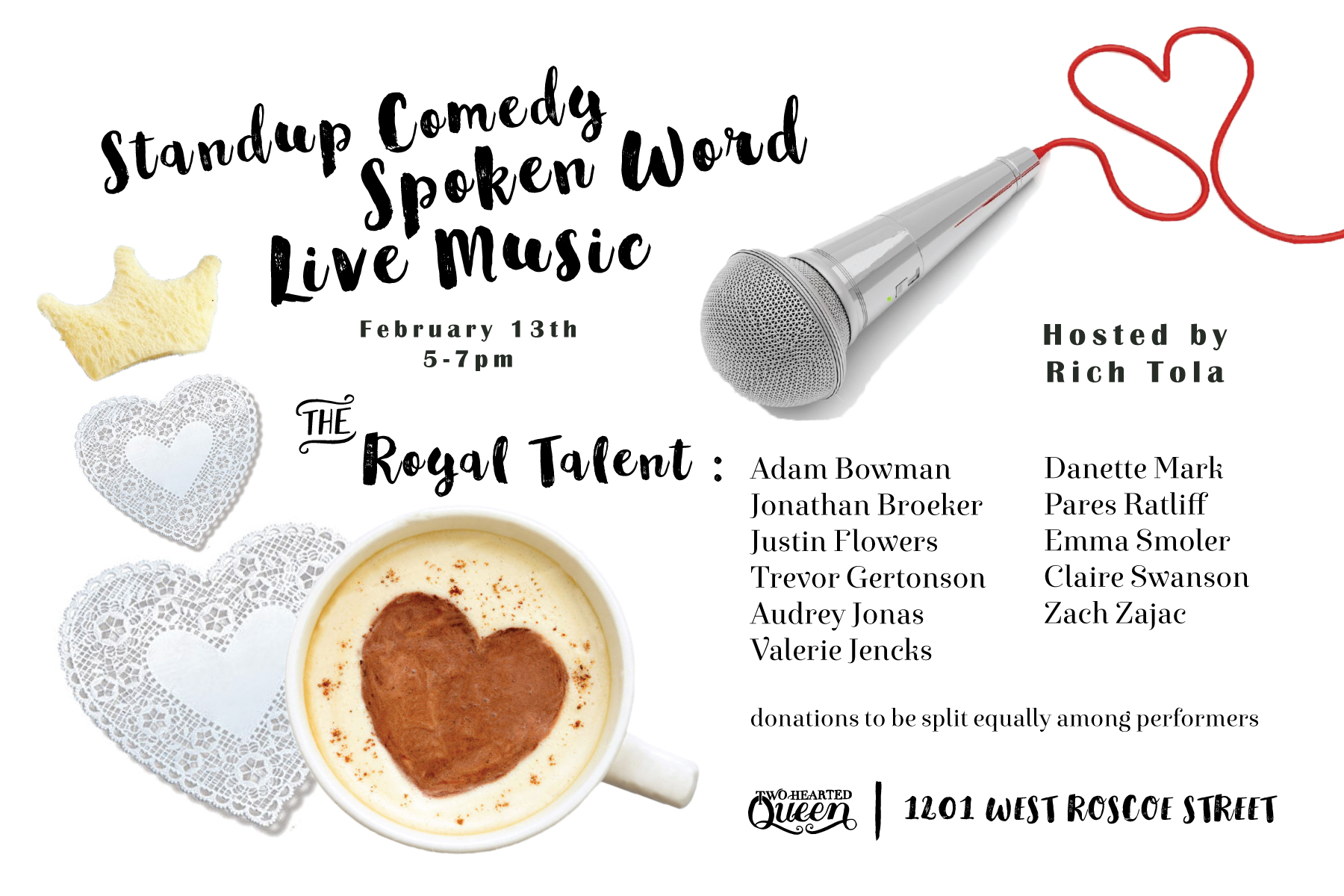 Valentine's Day-themed show featuring Chicago's best up-and-coming comedians, writers and musicians.
Hosted by author and radio show personality Rich Tola.
A raffle will be held with prizes including a romantic coffee date for two at Two Hearted Queen!

This month's Royal Talent includes: Adam Bowman, Jonathan Broeker, Justin Flowers, Trevor Gertonson, Audrey Jonas, Valerie Jencks, Danette Mark, Pares Ratliff, Emma Smoler, Claire Swanson, and Zach Zajac.
Also in attendence and making sure you enjoy the best coffee, tea and desserts in the world, Cassandra Andrewson and Cely Garcia: the lovely owners of Two Hearted Queen!