Event Information
Performers
Location
Georgia Theatre
215 N. Lumpkin St
Athens, GA 30601
About this Event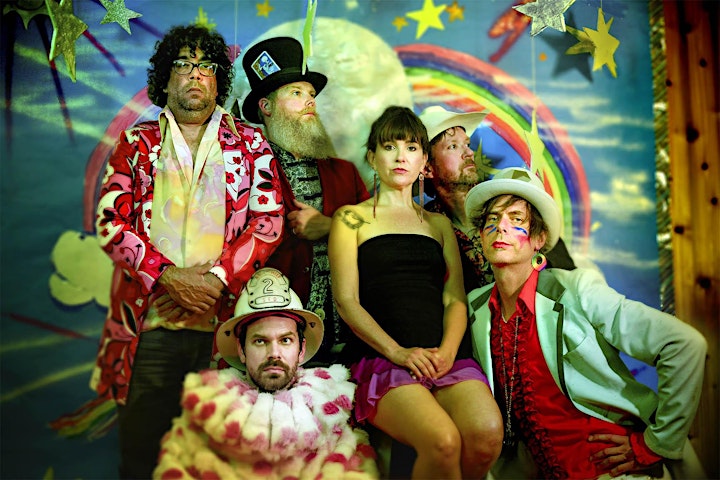 No Refunds. No Exchanges.
Wonderland Rangers- Wonderland Rangers: Jubilant Astro-Rock melding Retro 90's Rock, New Wave, Disco, Dirty Funk, Southern Rock, Power Soul, Psychedelic, and 70's Art-Punk." ft. Timi Conley, Shelley Lotus, Andrew Hanmer, Tony Oscar, Chris Byron, Greg Surratt
About Wonderland Rangers album 'Baby's Bread':"A listen to this retro-power soul / space-rock / indie-pop record reveals what feels like a new Athens sound... peppery guitars, funky moog, deep bass, quirky cowbell and tambourine, and male/female vocal harmonies and raps overlaying dance-y kick+snare beats... A house party just down Nantahala Ave from Cosmic Thing, Southern Rock Opera, and Hissing Fauna, Are You the Destroyer?.... with nods to Funkadelic, Outkast, The Clash, Dee-Lite, Sly and The Family Stone, Neil Young, Pixies, Peter Gabriel, and Babe the Blue Ox. 99.9% Love with some added over-ripe flying fruit, and birthday cake shoved in the face by a hand with ruby-red fingernails, and tattoos of a unicorn and lightning bolts."
Performers
Date and Time
Location
Georgia Theatre
215 N. Lumpkin St
Athens, GA 30601